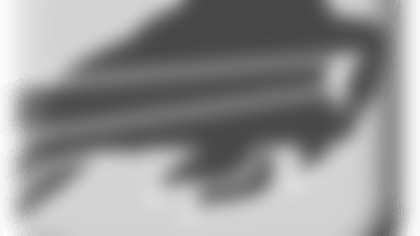 For the second week in a row the Patriots made every effort to get things moving on the ground and were unable to do so. In fact, the production was eerily similar to that posted a week earlier against the Giants. LeGarrette Blount picked up 56 yards on 16 carries, which translated to the same exact 3.5-yard average he posted in New York. Blount found very little running room operating behind a variety of offensive lines, some of which included Marcus Cannon and Sebastian Vollmer, each of whom returned from injuries. Aside from one 17-yard run, Blount was completely stymied by Buffalo's linebackers, who never let the back escape to the second level and bottled him up effectively throughout. James White did manage 14 yards on his two attempts, the second of which resulted in a 6-yard touchdown, but even that was a bit deceiving. White's first carry went for 8 yards on a third-and-long draw that failed to move the chains, and the touchdown came on a hurry-up play that caught Buffalo out of position and still barely squeaked into the end zone. Overall New England rushed 22 times for 85 yards and a 3.9-yard average but things will need to improve if opponents continue to put the heat on Tom Brady.
When the Patriots passed: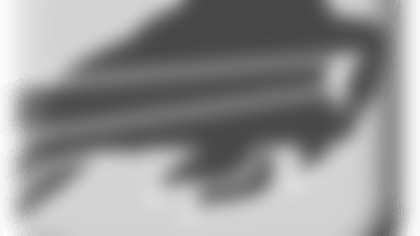 Speaking of putting heat on Brady, the Franchise was under attack throughout. The official gamebook listed 10 quarterback hits and that certainly seems conservative. He was hurried on a number of others and was forced to throw the ball away often. He wound up with the worst numbers of his tremendous season, completing 20 of 39 passes for 277 yards and a touchdown, but he also threw a terrible interception on a deep ball to a double covered Chris Harper. That throw came on a first down with the Patriots on the move and leading 20-10. A scoring drive there likely would have ended the game, but Brady's poor decision and throw gave the visitors life. Rob Gronkowski was held in check by a Bills secondary that was determined to take him away. He finished with just two catches for 37 yards. Brandon LaFell was quiet as well, although he did manage a terrific 27-yard grab that led to White's touchdown reception late in the half and finished with four catches for 66 yards. White's ability to make tacklers miss allowed him to make the most of his two catches. That trait also aided Danny Amendola, who was the lone bright spot in the passing game. He finished with nine catches for 117 yards, including a 41-yarder that set up White's touchdown run. He consistently made plays before leaving with a knee injury in the second half. The offensive line's struggles prevented Brady from every getting comfortable in this one.
When the Bills ran: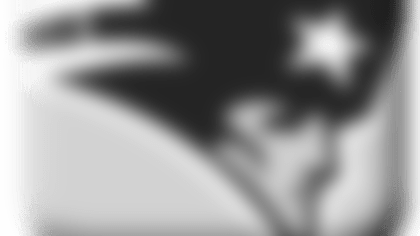 Buffalo entered the game with the No. 2 ranked rushing offense in football and the Patriots countered with the second-ranked rushing defense. Give the edge to New England, and that ultimately decided the game. Buffalo tried to establish LeSean McCoy early and often and never really materialized. He showed flashes here and there and finished with respectable numbers: 20 carries for 82 yards (4.1-yard average) and a touchdown but aside from his 27-yard touchdown run he never impacted the game. The Patriots adjusted their rotation up front with Alan Branch, Malcom Brown and Akiem Hicks working with Jabaal Sheard and Dominique Easley as Bill Belichick decided to sit Sealver Siliga. That group controlled the line of scrimmage and allowed the linebackers – particularly Jerod Mayo – to shoot the gaps and penetrate into the backfield. Rookie Karlos Williams, who's also been effective this season, was completely shut down, finishing with 11 yards on six attempts. The Patriots also contained the elusive Tyrod Taylor, limiting him to a single yard on four runs. Buffalo managed 94 yards on 30 attempts, which is a paltry 3.1-yard average. This was arguably the best game for the front against the run.
When the Bills passed: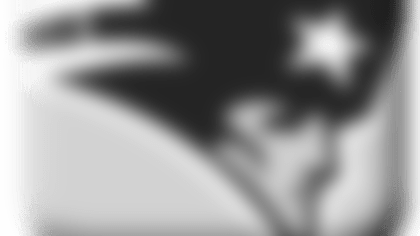 The Patriots secondary was good enough in this game and that was largely due to the fact that Taylor was not. He completed 20 of 36 passes for 233 yards and no touchdowns or interceptions, but it was the throws he missed that he'll likely be thinking about for days. In the first half he had Chris Hogan alone behind the defense but underthrew him, allowing Patrick Chung to scramble back into the play. Later Sammy Watkins got behind Malcolm Butler, only to watch the throw sail out of bounds. Watkins got open deep on two other occasions, but Taylor was off target each time. Late in the first half he hit McCoy in the end zone from 30 yards out but the back dropped what was a perfect throw. Finally in the fourth quarter Taylor connected with Hogan (six catches, 95 yards) for 42 yards down the right sideline but by then the Bills were in desperation mode. Tavon Wilson stepped into the nickel back role normally held by Justin Coleman (hand) and performed well. A more accurate passer may have made this a different story but the secondary performed well enough against an opponent that wasn't able to take full advantage.
Special Teams: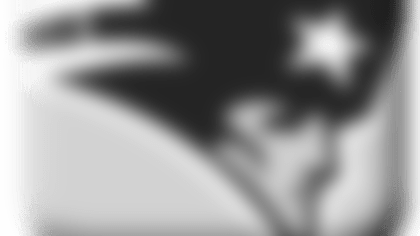 Stopped me if you've heard this one before: the Patriots found a new way to contribute to a victory on special teams. This week it was unheralded Brandon King doing the honors as he stripped punt returner Leodis McKelvin from behind and Jonathan Freeny recovered the fumble at the Bills 30 to set up an insurance field goal. Freeny then fumbled the ball back but it bounced out of bounds allowed New England to retain possession. Stephen Gostkowski saw his field goal streak end at 32 when he pushed a 54-yarder wide right, but he made two others and recorded three touchbacks. Buffalo's Dan Carpenter also went 2-for-3, hitting the upright on a 48-yarder late in the first half. Ryan Allen had an up-and-down night but averaged 41.1 yards on seven kicks and McKelvin got nothing accomplished in the return game. Meanwhile Amendola ripped off a 21-yard punt return that set up the Patriots tiebreaking touchdown in the third quarter. Even on night when Gostkowski proved to be human, the Patriots still held a decided edge in the kicking game.