Matthew Slater signed an extension prior to the start of the new league year, ensuring the Patriots retained one of their core leaders of the last decade. The 12-year veteran will be an important presence both on and off the field, one charged with maintaining the culture that has long been established in Foxboro.
While he's no stranger to turnover, Slater acknowledged this was a particularly challenging year after the departures of Tom Brady and others who were a significant part of the team's fabric.
"When you talk about Tom and everything that he's meant to this organization, our team, a lot of our identity over the last 20 years has been centered around him," Slater said on Monday on a conference call with reporters. "The one thing I'm feeling right now is a ton of gratitude towards Tom for the way he always treated me, the respect he always showed me from the moment I walked into this locker room. The humility with which he always carried himself and continues to carry himself with. Just the friendship that we had."
Brady wasn't the only important player that will no longer be a Patriot this fall as special teams stalwarts Nate Ebner and Stephen Gostkowski will also be moving on. Slater was close with both players and appreciative for all they meant to the team and to him personally.
"I've worked more closely with Nate than any other player on our roster over the last eight years, by a long shot," relayed Slater. "His value to what we did in the kicking game is off the charts.
"No player has challenged me more, pushed me more, has gotten more out of me as a teammate than him."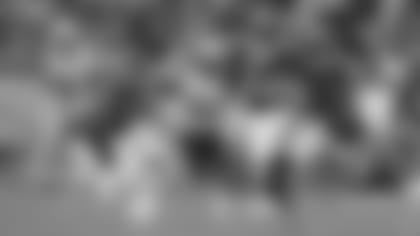 As for Gostkowski, formerly the second-longest tenured player after Brady, Slater was effusive in his praise.
"You really can't say enough good things about Stephen and what he's done for this organization," said Slater. "He was drafted to replace a guy who's maybe the best kicker in the history of the league. For Stephen to come in here, just keep his head down, year after year lead by example, work at his craft, try to get himself better, be there for his teammates, be just a light within the locker room that brought some laughter and joy to the locker room, the type of man he is, the friendship he offered to so many of us. He's just another guy you feel a lot of gratitude towards."
With Devin McCourty also signing an extension earlier this month, Slater won't be alone in helping the Patriots through this transition. Replacing players, especially those of such tenure and stature, is never easy, but Slater is assured that the Patriots approach will not change.
"We're gonna have to find a new identity for ourselves," reflected Slater. "I think part of that new identity is going to built on things that we've always stood for and will continue to stand for as long as this organization is led by the people that it's led by. I think that's gonna be selflessness, hard work, doing what's best for the football team, serving one and another, having no expectation that things are going to be handed to us. These are the ways we've always operated and I think we'll have to continue to operate in the same manner we always have and find a new identity for ourselves.
"I don't think the goals don't change at all. The standard doesn't change at all. The pillars that we stand upon don't change at all."
While some may be tempering expectations for the Patriots, Slater expects to demand the same of himself and his teammates as he has for his entire career.
"We have to go into the season expecting more from ourselves than anyone outside the building expects from us. We have to go in with the same drive, the same focus, the same determination. And if we don't we shouldn't even set foot in the building because we're already going to be beat.
"Our approach has to be the same it's always been."