The 2014 season is the final one of Devin McCourty's original rookie contract with the Patriots. Having ascended immediately to a starting role in the secondary, and eventually a co-captainship, the former first-round draft choice has been talked about by many observers of this team as a candidate for a contract extension.
Thus far, that hasn't materialized. But you won't hear McCourty griping about his contract status.
"No, you just play football. Contract year is what everyone else talks about," he insisted. "As a player, it's just another year in the league for me. I still want to get better as a player."
Unquestionably, McCourty has evolved into a natural leader in the Patriots secondary. As a rookie cornerback, he started in the Pro Bowl, but soon thereafter, the Patriots moved him to safety on occasion – a switch that has become permanent in recent seasons.
"I still try to look at myself as a football player," he maintained. "Being able to play safety and corner has helped me in my career so far. I don't think I should ever get to a point where I lose one of them. In the offseason, I'm doing drills for both just to stay fresh and be a complete football player."
One of the things McCourty did this offseason to improve as a player was to go to Arizona, where he trained with several of his teammates, including newcomer Darrelle Revis. McCourty said those workouts were designed to help each individual prepare for training camp from a strength and conditioning perspective. However, there were some ancillary benefits as well.
"I think it's always good when you work out with your teammates. You just develop a stronger friendship, a stronger bond. It was really good for all of us to be out there.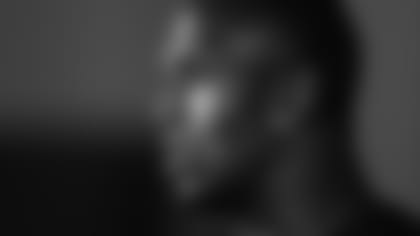 "I try to take some leadership role, with some new guys back there and young guys. I try to make sure my experience is felt throughout the secondary. I think that's key when you're trying to develop a good secondary is having guys that go out there and try to line people up, have everybody set. That can be the key to our success, especially early in the season when guys are still learning and seeing things for the first time.
"We'll see," added McCourty. "Right now we have a bunch of guys that want to work hard. The young guys want to learn as much as possible from the older guys, and the older guys want to lead. When you have that good mix, you have a chance to be very good. Starting now, we have to put in the work and see where it lands and not think too far ahead."
READ: Devin McCourty Bio & Stats *
For the latest Patriots training camp practice schedule, including those open to the public, please check patriots.com daily, as dates and times are subject to change.*