The Patriots have a new face representing the team on the football field. Well, the virtual football field. 
After winning the Madden '17 Patriots Championship, Tony Goad of Springfield, Mass., will be heading off the Burbank, Calif., to play for the Patriots in the Madden '17 Club Series Championship. There Tony, who plays under the name "ShutItDown413," will compete against seven other players representing NFL teams.
Tony admires how the organization is run and is excited to represent it at the Madden '17 Club Series Championship on April 15. Tony will be facing the San Francisco 49ers representative in the first round. The competition starts at 5 p.m. EST, and you can watch on Twitch, YouTube and Facebook Live. The finals will be shown on the NFL Network at 9 p.m. EST. 
Lifestyle talked with Tony about the experience at the Patriots Championship and his preparation for the big day.  
What was it like to be able to compete at Gillette Stadium?
I had the chance to go out there previously in high school. My high school football team had a chance to play our Super Bowl at Gillette Stadium and ended up coming up short, but getting a chance to go back and compete there again, it was a dream come true. When you get the opportunity to go back and play, coming out on top is a totally different feeling, especially when you've got one of the best players in your bracket at Gillette Stadium. It's a huge thing.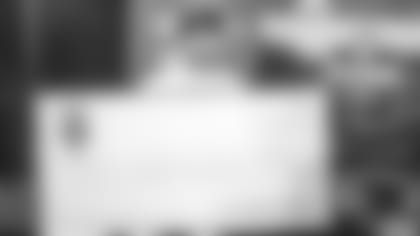 What was going through your mind when you won?
My mentality going in there was that I knew I could win. I always believed in myself. I would never say I would win, but it was just me believing it and showing it. My thought was just go one game at a time. For the last two opponents, I pretty much had the game plan because they were on my system. I had played them a handful of times before, but on the live stage it's like I achieved a different focus. Playing up there in front of a live audience rather than playing at home is just totally different. You're up there by yourself and you actually can focus more, and after I hit that third game and I was seeing the clock go to zero, it was a relief. You're just trying to soak it in. it didn't really hit me until later on that night that I had won. It was a great feeling.
You must be excited to be able to represent the Patriots in the Club Series Championship.
This is my first time ever playing in a real tournament. I've played online and I feel like I've competed against the best pretty well, but I feel like this is a huge thing. I've never been to the west coast. With the Patriots being Super Bowl Champions, it's cool to be able to represent not only myself but the region and my city. It's a joyful feeling. I just want to represent and our region the best I can. I just want to keep [the winning] going.
How do you prepare for something like this?
It's pretty much like how you prepare for real life football in a sense because you see your bracket, see the opponent, and you have to go back and look at the tape and see their tendencies. If you have tape on your opponent it's easier as far as being able to see their tendencies, seeing what play they like to call on certain downs, like third downs, fourth down and key downs. You have to see what your opponent is trying to do on offense – a runner, passer, that type of thing. It's just looking at tape and basically shoring up what you're going to do on that day as far as finding your key adjustments, and if your opponent does a specific route and adding new things to your offense. Get as much games in as you possibly can.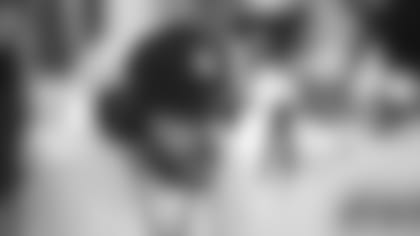 How are you feeling heading into the competition?
I'm feeling great about the competition. No opponent strikes fear in me, but I would never go out there and say I'm the best player or anything. I just have that blue collar mentality -- put the work in and go to work pretty much. Let my work speak for itself, but I felt really good about the competition.
What are you most looking forward to?
I just want the games to begin. I view it as a business trip, as they say. If I win the tournament, there are going to be huge opportunities at the end. I'm excited to see that side of the country and soak it in as far as before the tournament, and when it's time to go just try to put on a show.