The New England Patriots draft picks come from all over the country, and while we know they were selected for their prowess on the field, we wanted to get to know them off the field. Whether it is an affinity for baking or super human strength, the rookies are a unique crew. Here are some fun facts about your newest Patriots. 
1. Cyrus Jones, Alabama
Though Cyrus was New England's first pick of the draft, he appreciates the simple things like drawing and a brand new selfie stick, according to an interview his parents gave with ESPNW in January. He also has a knack for cool basketball shots. 
https://www.instagram.com/p/8mw3GznXyt/?taken-by=_cyrusjones
2. Joe Thuney, North Carolina State
Joe is a force on the offensive line and, as it turns out, a master puzzle solver. With mental sharpness, agility and concentration, Joe can complete a Rubik's Cube in a little more than a minute.
3. Jacoby Brissett, North Carolina State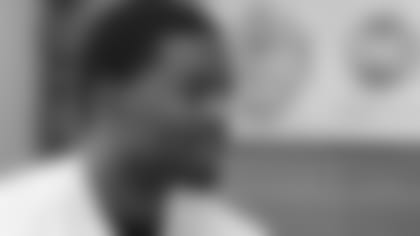 As a quarterback, Jacoby can read the X's and O's on the board as well as he can navigate a Pinterest board. As a bit of encouragement for his teammates, he would spend his nights making baked goods for his offensive linemen at North Carolina State. Hopefully this hobby continues once he lands in New England.
4. Vincent Valentine, Nebraska
Vincent is strong. Scratch that. He is really strong. In a video posted to Instagram, he squats with an inconceivable 745 pounds of weights on his back. 
https://www.instagram.com/p/BBjAvUwhOSq/?taken-by=vrvj98
5. Malcolm Mitchell, Georgia
Malcolm has gone to great lengths off the football field to find and feed his passions – reading and writing. After struggling with reading, he decided to join a book club that helped him fall in love with reading as an adult, and as a result, he wanted to give back. Malcolm published his first children's book, "The Magician's Hat." He has since become an advocate for reading, visiting schools to encourage kids to take up reading for fun.
https://www.instagram.com/p/BET1FXylohc/?taken-by=money_mitch26
6. Kamu Grugier-Hill, Eastern Illinois
The linebacker comes to New England with a warm welcome from a fellow teammate. Kamu and quarterback Jimmy Garoppolo played together as Panthers and will again don the same uniform.
Kamu received another welcome from Joey Iosefa as "another island boy." Kamu hails from Honolulu, while Joey was raised in American Samoa. 
7. Elandon Roberts, Houston
Elandon takes his football seriously. Houston head coach Tom Herman called him "an intense, intense guy … a Ray Lewis-type guy," and this passion and ferocity for football reflects even in his hobbies. In an interview with Fansided, Elandon said when he's not playing, he likes to spend time with family and play "Madden NFL."
And his favorite movie? "Any Given Sunday."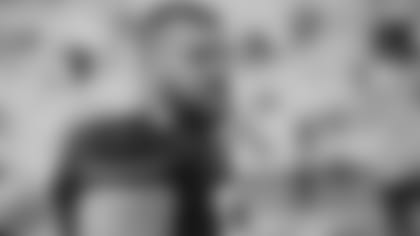 Ted is from a football family, and being drafted by New England makes him the fifth NFL player in his family. His father, grandfather and two great uncles all played pro football, and his great uncle Alex Karras had a second career in the spotlight as an actor. Alex starred in "Webster," a sitcom that ran from 1983-89 and had a role in "Blazing Saddles," among other productions.
9. Devin Lucien, Arizona State
Devin may be new to the Patriots, but he already has a friend in wide receiver Chris Harper. The two grew up together, and in an Instagram post, Chris called him a brother.