While you were making plans for Super Bowl gatherings, the nation's largest mobile operators were making plans for the future of mobile video by collectively spending $45 billion in a wireless spectrum auction to provide sports fans and others a higher quality viewing experience on mobile devices.
In the recent auction Verizon Wireless, which streams games via its NFL Mobile app, spent over $10 billion on wireless spectrum. AT&T, which plans to stream DIRECTV NFL games to its wireless users, was the biggest bidder spending over $18 billion. DISH Networks, which doesn't yet have a wireless network (interesting), teamed with others to spend about $13 billion.
So why all the spending-gone-wild? It's all about mobile video and the NFL is a very big part of that as it continues to reach out via new and improved apps (NFL Now) to fans with mobile devices – and not just live streaming game casts. The same goes for video-rich team websites.
The View from Forward Thinkers
Tech vendor Cisco predicts mobile video viewing will skyrocket 13-fold over the next five years to account for 72% of global mobile traffic by 2019 (up from 55% last year).
A survey by Millward Brown Digital reveals 77% of 18- to 34-year-olds use smartphones daily, which it claims is much more than older generations. Also of major importance is the bigger picture observation from the company that this mobile usage means less time watching TV and computer use than older generations.
In case you didn't notice, the NFL is working hard to reach younger demographics, down to tykes. Mobile video is a core component of that strategy that recently included the NFL launching an official year-round YouTube channel. Many millennials and youths are likely to use smartphones as their first screen and big-screen TVs as their second screen. Addressing change in consumer behavior, when it comes to video, is paramount to service providers and content owners such as the NFL looking to evolve and thrive.
Pumping up Wireless Networks
Spectrum is the lifeblood of the fast-expanding wireless industry. It consists of radio frequencies that allow for broadcasts of content. The FCC grants licenses for their uses and keeps track of who's using which ones and where. Auctions are held to provide service providers the opportunity to expand and fortify their networks by bidding for unused spectrum. The soaring amount of wireless traffic, especially video, is driving service providers to spend billions for more spectrum.
Wireless streamers get some help from Adaptive Streaming, an evolving technology that enables those with video content to match the stream quality to the maximum available Internet connection bandwidth (bit-rate) of the viewer. It's adaptive in that it can change, up or down, based on network conditions and bandwidth fluctuations during a video stream. The goal is to provide the best possible viewing experience to the consumer.
There's a very clear and established method to the mobile media madness. Wireless service providers need more spectrum which is in big demand and finite supply. That's why the recent auction pulled in about $45 billion for the government. There's another spectrum auction slated for 2016.
Make no mistake; the stakes are high for all players in the mobile video ecosystem. Take U.S. wireless operators. In order to hone and speed up its wireless service focus and spend big in the spectrum auction, Verizon recently sold 165 of its wireless towers to American Tower for $5 billion. Not long after, Verizon sold its wireline-related operations in California, Florida and Texas to Frontier Communications for $10.5 billion.
Without sufficient bandwidth, the screen size of your devices is immaterial. Problems loading, buffering and stream interruptions can all be solved by replacing building bigger and badder wireless networks, that's why Verizon, AT&T and DISH spent billions for more in the spectrum auction.
And while this drive is good news for fans in search of a second screen option (beyond a TV) to view live games and video programming provided through apps like NFL Now (and team-specific ones), this is not a situation solved overnight. The waiting is still the hardest part.
The stakes here for the NFL probably couldn't be higher as the league looks to expand well beyond big screens in living rooms for business reasons (money) and because millennials and younger fans often use mobile devices as their first screen for live and on-demand video viewing.
The Why of Mobile Madness
It's simple. Mobile video + advertising = more mobile revenue.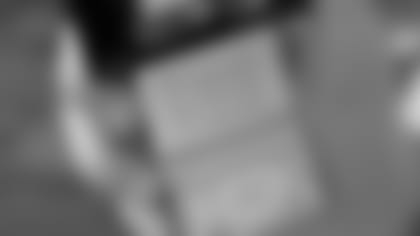 And captivating content, such as live sports games, news and analysis gets your attention. Brands are hoping your attention extends to their ads. The NFL has a growing network of advertisers, sponsors and wannabes, all looking to reach consumers wherever they view video.
Though there aren't a ton of stats on mobile video advertising, one released last fall from the Internet Advertising Bureau UK Digital Adspend Report conducted by PwC claimed that such spending grew 196% in the U.K. in the first half of last year to 63.9 million pounds. It's now the fastest growing digital ad format there. Imagine the possibilities with just pro sports here in the U.S.
The future is closer than you think.
*Bob Wallace is a technology journalist with over 30 years of experience explaining how new services, apps, consumer electronic devices and video sources are reshaping the world of communications as we know it. Wallace has specific expertise in explaining how and why advances in technology, media and entertainment redefine the way football fans interact with the league, teams, players and each other. He's the Founder of Fast Forward Thinking LLC.*