Amidst all the roster moves made to get the Patriots down to the 65-man league roster limit by 4 p.m. was the arrival of a familiar face.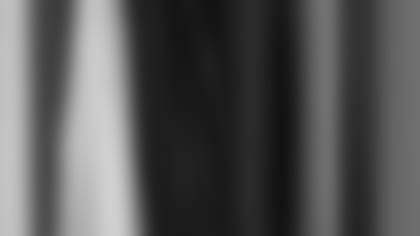 ]()
            Linebacker Marty Moore, recently released after one season with Cleveland, was back in the New England locker room Tuesday getting ready for practice. Moore, who played six seasons for the Patriots from 1994-99, was wearing No. 90 and actually still had to sign his contract before he went out to the field for the team's practice.  

Moore actually had the strongest statistical year of his career with the Browns in 2000. He started nine of 16 games and posted 98 tackles, including 67 solo stops. His best in New England was the 25 he had as a rookie. Moore also had one sacks and one interception. His special teams play, always a strong point for the Patriots, did not suffer despite his increased role on defense. He had 17 tackles in the kicking game.
"Last year I ended up starting nine games and felt pretty good about my year," Moore said. "Coach [Butch] Davis wanted his certain types of players, and I kind of didn't fit the mold he was looking for. I felt I was playing well and everything was going good, but it turned out it just didn't work out in my favor."
Moore asked the Browns to release him so he would have a chance to hook on elsewhere. He wound up back with the team that drafted him with the last overall pick in 1994. Moore has been a huge special teams player throughout his career, posting 110 special teams tackles in 173 games. He is also a very durable player. In seven seasons he has missed just three games.
"Now I'm back here and I feel at home," Moore said. "I still know a lot of guys on the team and it feels good to be back."
The Patriots still have other moves to make before the 4 p.m. deadline, but some maneuvers were announced by Head Coach Bill Belichick Tuesday morning. New England waived first-year linebackers Antico Dalton and Maugaula Tuitele and placed tight end Jabari Holloway (knee), linebacker Andy Katzenmoyer (neck) and cornerback Ray Hill (leg) on injured reserve.
Belichick said the team would make any additional roster changes available later this evening.