For every Patriots fan that understands the embarrassment of that September loss to the Kansas City Chiefs, and how irrelevant that game is to what's going on now with the team, you can appreciate how Indianapolis has distanced itself from the mid-November spanking they received from the Pats. Yes, there's the oft-sighted ground game domination of 246 yards from that day with Jonas Gray and company, but the Colts haven't had run-stopping issues since, holding Arian Foster, DeMarco Murray, and Jeremy Hill to modest outputs. The Patriots themselves haven't committed to running the football anywhere near as much as they did that day.
Indianapolis seems to have fixed the issues that New England exploited, and the Patriots have looked less able (or at least willing) to use a run-first approach themselves since. That brings about a serious amount of guessing for both sides at they sit to game plan for one another during this practice week. Do you prepare with an approach that worked for you against a team two months ago, but hasn't worked for everyone else since? Or do you go with what's been working for you recently? It's often the classic 'our strength?' or 'your weakness?' question in game-planning. But two months later, it's at least unclear from the outside if those are even still accurate strengths and weaknesses for each respective team.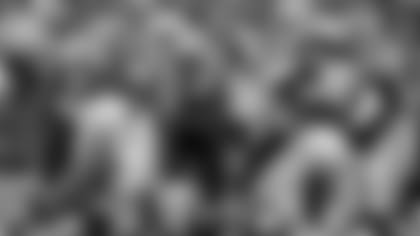 The added element of "who knows?" In this matchup is the offensive approach for the Colts is bound to be dramatically different than what the Patriots faced in November. There's still Captain Neckbeard guiding the offense. The big-play ability and leadership that Andrew Luck brings to the Indy offense is the constant. But as Patriots defensive players go through this practice week, several major developments will make this contest go down decidedly differently:
Dan "Boom" Herronis now the lead running back for the Colts, not Ahmad Bradshaw or Trent Richardson. Herron has had 53 total touches in the Colts' two playoff games, so he's now heavily involved in the O, as much as a pass catcher out of the backfield as a pure runner. He's a guy that every Patriots defensive lineman should be knocking off course as he check releases through the line. He's not only been a valuable outlet for Andrew Luck when downfield options dry up, but also as an early pass read situationally where drive-starters, get-back-on-track, or medium conversions are the goal.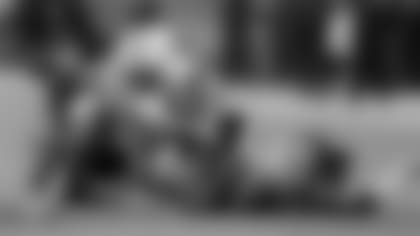 Reggie Wayne drew coverage from Darrelle Revis the first time around, but Wayne now has a dramatically reduced role in the offense. Wayne is still a leader and big body that's a willing blocker on the perimeter to help catch & run plays break, but he's only been targeted himself a total of 3 times in 2 playoff games. That's not the kind of role you waste defensive real estate like Revis on, but raises the question of whether the small & quick TY Hilton will draw doubles...something Revis isn't typically part of. Most likely, where the double goes will change situationally. At times TE Coby Fleener or (even Dwayne Allen) could warrant a lock down, likely in low-red zone situations. The Patriots also could employ more zone schemes this time around against the Colts, which they almost certainly will mix in one way or the other.
A direct off-shoot of the Wayne reduction is an increase in the role of Donte Moncrief, a younger big-body wide receiver who's been targeted 11 times in the playoffs. Another recipient of greater responsibility has been former NY Giants WR Hakim Nicks who nabbed a red zone TD grab against the Broncos last week. The who-takes-who conversation this week at the WR position for the Colts is about as muddled for the Patriots defense as any they've had recently. In other words, there is no major "gotta stop" element in the Colts receiving corp, but rather a lot of role players who have been doing a great job maximizing their opportunities. It's team-defense week for the Patriots, where situational awareness is at a premium; understanding each of these receivers has roles that toggle based on field and game circumstance.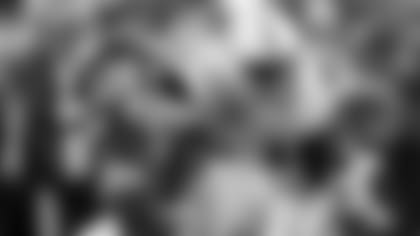 TE Dwayne Allen is the big wild card for the Colts' offense, a guy who's always has had a sneaky-ability to make plays in limited opportunities, especially as Luck and the Colt offense enter the red zone. An offense that has two legitimate pass-catching threats at tight end is something the Patriots haven't had much exposure to this season, save for the Eagles in the preseason, and the Jets and Lions to a lesser extent. Allen was injured and gone early in the November game, so his addition brings about some new matchup questions--not only how they account for the two tight ends, but whether that new 12 personnel grouping (1 back, 2 tight ends) prompts the Colts to try to run the ball as Baltimore did. The answer to that question would likely lie in whether the Patriots decide to play against 12 with their regular defense, a group that doesn't give up run yards, or play against it with sub defense by dropping a linebacker in exchange for a defensive back for coverage purposes (nickel). Sub defense fronts, which are designed more to stop the pass than run, were at the heart of the Patriots' run issues a week ago.
It's usually an issue of concessions when these things happen: Did the Patriots prefer to be softer in that area rather than match it with base defense and risk giving up bigger plays in the passing game? My guess is "yes." We'll see if that philosophy changes much against the Colts...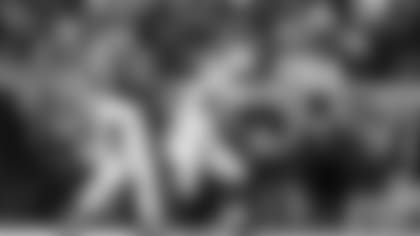 The addition of DE Arthur Jones (Chandler's brother) back in the lineup, a big plus that wasn't there for the November game. Arthur is long-armed like his brother, but he carries almost 80 lbs more on his frame, and has proven to be a good point of attack defender who is difficult to move at 340 lbs for the Colts revamped run defense (see photo below).
The addition of Jones, and the potential absence of Bryan Stork at center (and the o-line shuffling that's then required by the Patriots) make it even more of a question mark on what the Patriots offensive approach might be. The Colts return a valuable run defender and the Patriots may have lost a valuable run blocker... that in itself is enough to question the idea that New England will simply try to reproduce the same game-plan as before, something they rarely do anyhow. The Patriots will try to run the ball more against the Colts than they did against the Ravens, but that's not saying much (14 yards on the ground against Baltimore). They likely enter the game with a plan to run, but the ability to pivot if the Colts prove they have indeed fixed their issues.
At the end of the day, this will be a matchup of two familiar teams bringing new and unfamiliar issues to the game-planning table. The AFC Championship will be decided by these game-within-the-game aspects. But one thing is for certain, this won't just be a cut-and-paste of what we saw in November. Somebody's going to the Super Bowl, and these "new" decisions will light that path.
FootballByFootball.com is a football analysis website providing unique player-writer generated content; owned & operated by experienced football players.