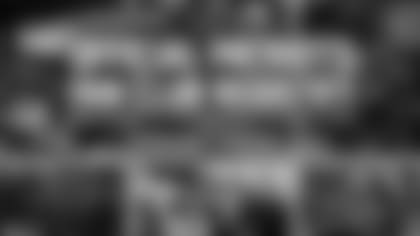 ](http://fanclubs.patriots.com/)
For several years now Patriots fan clubs all over the world have been able to register with Patriots.com in order to promote and grow their clubs. Close to 200 clubs have taken advantage of the resource. Now that resource and its fan clubs have a new home.
The newly launched fanclubs.patriots.com not only lists all the Patriots fan clubs but also allows members of each club to upload their photos, stories and events. Every member of every club can have an account with the site that gives them editing privileges. Content they upload will be displayed on the home page, in the Photos and Stories sections and their own club page. Typing a zip code into the search engine allows those looking to join a club to find one in their area.
So what makes a Patriots fan club official? Not much, really. All a club president has to do is show that his or her club has at least 10 members and a location. Once that information is verified, the club and its members become registered. Instead of a team sponsored for-profit fan club the idea is to allow clubs to grow from the ground up rather than from the top down. The new site is a tool to help clubs do exactly that.
The site is especially useful for those traveling on game day. Many fan clubs gather in local sports bars for the game and publicize that information on their page. Out of town Patriots fans who want to join them are more than welcome. But fanclubs.patriots.com takes it a step further. A new Bars section lists those establishments that show the Patriots game. All the information about the bar is listed including the latest Yelp reviews. If a bar claims to show Patriots games and they don't, that fact will get out there pretty fast. Bar owners can have the same editing privileges as fan club members. All they have to do is register with the site and list their bar.
Check out fanclubs.patriots.com. Start a club, join a club or just find a great place to watch the game with other Patriots fans. We are all Patriots!