A not-so-funny thing happened on Verizon's way to rolling out a new TV service – one that can be super heavily loaded with a wide array of pro and college sport channels. ESPN, NBC Sports and Fox Sports are crying foul over the innovative way the service provider has packaged their programming.
That aside for a moment, if you want the NFL and other pro and college sports, there's an awful lot to like about FiOS Custom. For $55-$65 a month (not including a long list of annoying monthly fees), you receive a super-heavy lineup of live sports and the broadcast channels that carry NFL games.
But, if you are a pro-football-only fan, all the noise and big claims about Verizon's new FiOS Custom TV package are just that as you can get almost all NFL-relevant channels other ways (and often cheaper than a landline cable TV-like programming service). So keep calm and NFL On.
Custom provides 34 channels for $54.99 a month, which includes two of seven available add-on genre packs. Lucky for sports fans, there are two sports packages full of diverse sports programming. You have to choose the first to get the second, which is no big deal. Here they are: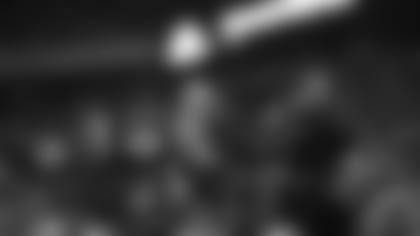 -The Sports Channel Pack includes the following:Fox Sports 1, NBC Sports Network, ESPN, ESPN 2, ESPN U (college), the Big Ten Network, The SEC Network and the Longhorn Network (University of Texas athletics).**
-The Sports Plus Channel Pack includes the following:NFL Network (which often carries an extra charge or sports tier fee), MLB Network, NBA TV, NHL Network, ESPN News, the Golf Channel and some unspecified regional sports networks (RSN).**
That's a heck of a lot of college and pro sports coverage including but going far beyond game casts. For an extra $10 a month, sports fan can add an entertainment pack that includes top networks that cover pro and occasionally college-level games. This would let you add the likes of Turner's TBS, TNT and truTV (the three shared the broadcast of March Madness tournament games last month with CBS.
Verizon's Custom can also be bought with high-speed Internet and/or voice as a double play or triple-play bundle. (See chart)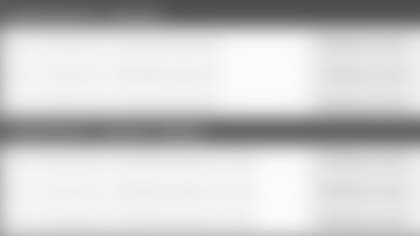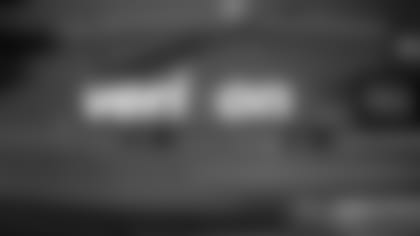 As is typically the case with today's cable TV-like programming services, the provider offers the ability to view your content on other devices. With Custom, Verizon offers an app (FiOS Mobile) that lets customer view their precious sports content on mobile devices such as smartphones.
In addition, Custom subscribers can watch their sports programming on laptops and such by registering with Verizon's website. It's a simple process and extends your access options well beyond the living room and sports cave while providing flexibility for those who can't make it to either for the must-see TV.
Here's what you need to know. ESPN, Fox Sports and NBC Sports believe that Verizon's offering their channels through the mini-packages (and not as part of the basic channel list) violates the content licensing agreements they have with the TV service provider. Verizon disagrees.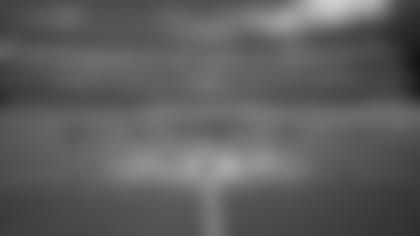 As of end of day yesterday, the channel's words have not yet translated to actions, though to be honest, anything is possible in the world of TV and sports. Verizon is actively selling Custom with the channels and doesn't see any customer-impacting problem in doing so.
"It's not a problem.  From our perspective, there's no dispute," said a Verizon spokesperson. "FiOS Custom TV is a product consumers want, and it's all about consumer choice. We believe we are allowed to offer consumers and small businesses this choice and flexibility under our existing contracts."
Verizon has been business-as-usual with the new service rollout despite the verbal disputes. "We have been taking orders for FiOS Custom TV from customers since Sunday (April 19), and that continues," the spokesperson explained. "There have been no changes to the channels offered under the various plans."
To emphasize, the "dispute" covers three channels that carry live NFL games and thus merits attention. Not a great way to launch a new TV service, but we won't be able to determine what if any damage is done until its resolved. So……stay tuned and hope for the best.
Fees – the Four-Letter Word
Unfortunately, as long as we talking about a cable-TV like pay programming service, we have to talk about annoying fees above and beyond the prices quoted for programming. They have become more prevalent and large in recent year and making saving money short of going to over the Internet services something of a mirage. Consider these:
Broadcast TV fee - $1.99 a month.
Router fee – Up to $9.99 a month.
HD Set-top box fee - Up to $11.99 a month.
Equipment rental fee(s) Buying the gear yourself is preferable to renting it forever as you've paid for it in monthly fees after a certain time.
Franchise fee – Often a few dollars a month.
Take just these fees, add them up and then add taxes and you can clearly see why there's much more to TV services pricing than the channels (or in this case channel packs), that you are paying for.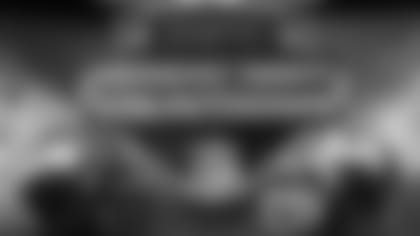 "FiOS Custom TV is a product consumers want, and it's all about consumer choice," said a Verizon spokesperson Tuesday. "We believe we are allowed to offer consumers and small businesses this choice and flexibility under our existing contracts."
The dispute aired quickly and has grabbed countless headlines. For NFL fans, the ability to watch Monday Night Football games on TV hangs in the balance. Not a great way to launch a new TV service, but we won't be able to determine what if any damage is done until its resolved. So……stay tuned and hope for the best.
Verizon would be very well advised, if they can resolve the situation with ESPN without losing the channels, to market the heck out of Custom to sports fans across the nation. This can easily be a sport-loaded service for NFL fans and even more attractive to those whose sports interests extend far beyond America's game.
In all fairness, Verizon offering Custom to new and current FiOS customers is a good move. In their race to land new subscribers from competitors, TV providers too often launch services that are more attractive than existing ones and don't let current (and loyal) customers switch to them. That builds ill will with many who want the latest and greatest options, pricing, promotions and free stuff.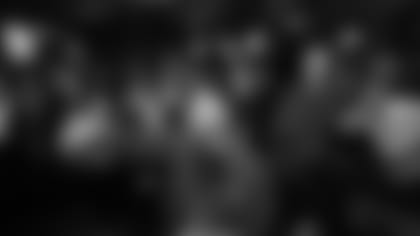 Sometimes marketing hype, chest pounding and claims of "firsts" serve only to obscure the true value of new services. Give it a rest and focus on substance –especially when rolling out something that has important differences or takes that need to be clearly explained.
For those exposed to the noise, here's the reality behind it.
FiOS Custom has nothing to do with the concept of a la carte TV service where you pick only the channels you want and pay accordingly. It's a really nice nirvana-like concept, but the business of TV services was structured to be much the opposite.
Getting to pick mini-bundles to add to a smaller than usual basic program pack is progress – Sling TV already did it this year – but it's not a la carte.
And Custom being a first of its kind offering by Verizon is a big reach, given that Sling offered much the same already as far as structure of TV (OTT) services are concerned. There may be a first here if you split enough hairs and go to multiple tie-breakers, but why spend time on that when you can focus on the value of the service, especially to consumers with different programming likes.
Savings. Depending on your likes and what you are comparing Custom to, you could end up paying more or paying less for the new service. This could be a small or insignificant issue to sports fans who want to build a sports-loaded service in the cable TV world without too much of anything else.
What has been largely ignored that with many TV providers, you have to pay extra monthly above and beyond your programming package for special sports tiers – or have to buy a pricier programming package to get coveted sports channels that are already part of Custom's sports packs.
Look at the impressive sports channel lineup, do the math, and decide.
Bob Wallace is a technology journalist with over 30 years of experience explaining how new services, apps, consumer electronic devices and video sources are reshaping the world of communications as we know it. Wallace has specific expertise in explaining how and why advances in technology, media and entertainment redefine the way football fans interact with the league, teams, players and each other. He's the Founder of Fast Forward Thinking LLC.