All the headlines this morning are about Darrelle Revis. As first reported by ESPN's Adam Schefter, Revis and the New England Patriots agreed on a one year, $12 million deal last night. On Tuesday night, it was reported by CBS Sports' Jason La Canfora that Revis wanted to play for New England. After being released by the Tampa Bay Buccaneers on Wednesday afternoon, it took less than five hours for Revis and the Patriots to agree upon a deal.
As the contract stands right now, Revis will only spend one year in New England, but as Jeff Howe explains on Comcast Sports Net's Sports Tonight, that may be a good thing. However, this morning the NFL Network's Albert Breer explains that the Patriots still want to sign Revis to a long-term contract.
In the wake of the news, Revis has been the topic of conversation for fans around New England. Boston.com's Obnoxious Boston Fan column jokes that Revis Island has been relocated between Nantucket and Martha's Vineyard. He believes that this move shows that the Patriots are "all in" and that he wouldn't be surprised if Belichick targets other big-name free agents such as Steve Smith, Julius Peppers, or Jared Allen in the coming days.
The Boston Globe's Ben Volin explains what the signing means for this upcoming year and details how much money the Patriots have left to sign other free agents. He believes that Belichick will likely release more players and restructure existing contracts to make more cap space.
"Bill Belichick has crafted a Hall of Fame coaching career out of being unpredictable. Wednesday evening, he shocked the NFL world by opening his wallet and spending big to land one of the league's best players," says Volin.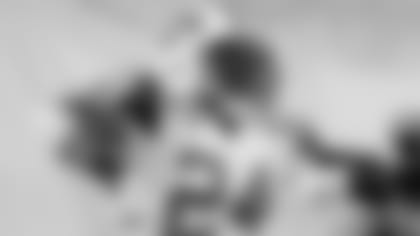 ESPN New York's Rich Cimini calls this deal a nightmare. Cimini says that Revis gave Jets fans a false hope by leaking "half-truths" that he wanted to go back to New York. He says there was no chance of a Jets-Revis reunion, making the heartbreak even that much worse for Jets fans.
"Don't beat yourself up. It was never going to happen. Not ever," Cimini explains to Jets fans. "Revis never wanted to return to the Jets; it was always the Patriots."
Gary Myers of the New York Daily News echoes Cimini's feelings saying that it doesn't get any worse for the Jets. Like Cimini, Myers explains that Revis was never close to a return to New York and that nothing changed from a year ago.
"He's one of the best players in Jets history and now he's joining up with Bill Belichick, whom he called a "jerk" two years ago, and Tom Brady to make a run at ending the Patriots' 10-year Super Bowl championship drought," writes Myers. "It's got to make Rex Ryan and Jets fans absolutely nauseous."
In addition to Revis, the Patriots may be considering signing former Seattle Seahawks cornerback Brandon Browner. After hosting Brandon LaFell, Wesley Wooyard, Shelley Smith and Matt Shaughnessy on visits yesterday, ESPN Boston's Field Yates says that the Patriots are scheduled to meet with Browner later today at Gillette Stadium. Browner is suspended for the first four games in 2014 for a violation of the league's substance abuse policy, but was a good compliment opposite Richard Sherman before being suspended.
There was also a report this morning that the Cleveland Browns are making a strong push to sign Julian Edelman. Jason Marcum of SB Nation explains that the Browns expect to lose out on Andrew Hawkins which means that Edelman may become their top priority at wide receiver.