While many writers are making their 53-man roster predictions this week, ESPN Boston's Mike Reiss took a shot at projecting the Patriots practice squad. Reiss has rookies Roy Finch, Jeremy Gallon, Jon Halapio, and Jemea Thomas making the team as part of the 10-man practice squad. Tavon Wilson, Steve Beauharnais, and Jerel Worthy were also among the names on the list.
By 4:00pm today, the Patriots roster will have to be cut down to 75 players. Comcast SportsNet's Phil Perry and Boston.com's Zuri Berry say that the players are bracing the reality that some of their teammates will have to go. Despite it being out of their control, the players can't help but think about it.
"You try to make it where it's not, but you think about it," said Darius Fleming according to Phil Perry. "You try your best not to. You try to focus on the things you can control, but it's gonna come into your mind. You're gonna start thinking about things in your mind, how you fit in, but you can't.
Yesterday, Mike Reiss made waves around New England after predicting that Stevan Ridley will be cut prior to the Patriots season opener at Miami. But not everyone shares this opinion. PFW's Andy Hart appeared on CSN's "Early Edition" and he believes Ridley is safe.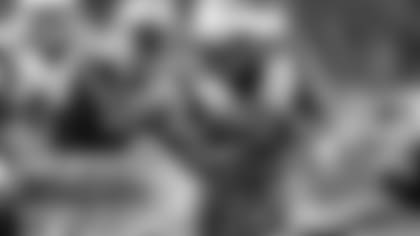 "They don't have any options right now, in my opinion. They don't have a guy who you can say, 'that guy can carry the ball 15-18 times in an NFL game,'" said Hart. "I think you need him here more than maybe you'd like to need him at this point."
Sean Leahy of the Boston Globe took a look at each team's starting quarterbacks since Tom Brady took over in 2001. The Patriots are the only team that has used less than 3 starting quarterbacks since that time and it shows in their overall record. Within the AFC East alone, the Bills, Dolphins, and Jets have combined to have 36 different starting quarterbacks over the course of Brady's time in New England.
"The stability — and championships — that Brady has brought to the Patriots is an especially bitter pill for the Jets, 49ers, Ravens, Steelers, Saints, and Browns," explains Sean Leahy. "They're the six teams who selected quarterbacks in the 2000 draft before the Patriots chose Brady with the 199th pick."
Karen Guregian](http://bostonherald.com/sports/patriotsnfl/newenglandpatriots/2014/08/headyplaybybrady) recently wrote a very interesting article in the Boston Herald about Tom Brady's brain. Guregian spoke with Brady's longtime "body coach" Alex Guerrero to get a sneak peak into the star quarterback's extensive mental training. The ultimate goal is to help sharpen his decision-making skills.
"His physical skills, his technique of being able to throw the football and his physical fitness are always going to be there," Guerrero said of Brady, according to Karen Guregian. "For him, it's more a matter of staying sharp, of having his mind right. It's decision-making, and all of that is based on the cognitive exercises Tom does."