Comcast SportsNet*'s Andy Gresh returned with his Week 2 grades yesterday. As a group, the offense received a B- while the defense received an A- in the win. According to Gresh, the special teams, defensive backs, and linebackers were the most impressive groups on Sunday therefore received the highest individual grades on the team.
"Darrelle Revis ate Greg Jennings' lunch, as the Pats locked him on the productive wide-out almost all day. That allowed the coverage to make sure Cordarrelle Patterson didn't beat them deep, Still, a nod goes to Logan Ryan, who did a really good job on the young WR all day," said Gresh on the secondary's performance.
In his weekly film review on NESN.com, Doug Kyed says that Jerod Mayo and Sealver Siliga were among the stand-outs from Sunday's game. He says that Mayo had a great bounce-back game after struggling against Miami while Siliga was featured as the nose tackle in almost every defensive formation variation.
"The Patriots used four-man, three-man and hybrid fronts after mostly using a three-man defensive line last week. In the first quarter alone, the Patriots used three very different front-seven alignments," explains Kyed.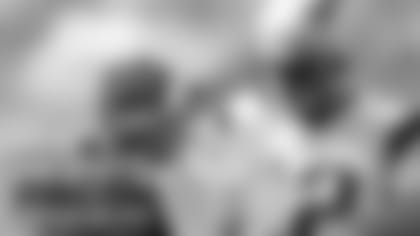 But as good as the defense looked on Sunday, the offensive was still a bit of a mess. According to Ben Volin of the Boston Globe the offense is dysfunctional and he says that it may be time to start blaming Brady a bit. Volin notes that Brady refuses to look at anyone other than Edelman, Gronkowski, and Vereen and that's a problem.
"Usually, we blame the Patriots receivers for not knowing the offense well enough and not being on the same page as Brady," explains Volin. "But it's time to start wondering if Brady is being a little stubborn and not helping his receivers develop."
Volin's colleague at the Boston Globe, Michael Whitmer, explains that one way the Patriots will improve their offense is to become more balanced. New England finished with nearly twice as many rushing attempts as passing attempts against on Sunday. But even further than that, Bill Belichick says that they need to be more balanced in the passing game as well -- that means spreading the wealth to all of the team's receiving threats.
But the question remains, how do the Patriots receivers earn Brady's trust? Troy Brown joined the set of CSN's "Sports Tonight" to try to answer this questions with Michael Felger and Lou Merloni.
"When they do things to show that he can trust them, then he will go to them more often," said Brown on the show. "Julian Edelman has been one of those guys that has shown him that, 'hey, I'm that guy you can trust. I'm going to get open.' Especially if it's one-on-one coverage."
Zuri Berry of Boston.com made a list of five "letdowns" that we didn't expect to start the season. It should come to no surprise, that four of his letdowns were receivers. Kenbrell Thompkins, Aaron Dobson, Danny Amendola, and Brandon LaFell have all been nonfactors thus far to start the season.
"Probably more disappointing than anyone else on the roster is Danny Amendola, who has three receptions for 16 yards," writes Berry. "Call it game planning or whatever you want, but with a $3 million base salary, which is tied for fourth most on the team, there is definitely a lack of bang for the Patriots' buck."
Another guy who's been a bit of a disappointment through two games is Rob Gronkowski. He's definitely been a much bigger contributer than Dobson, Amendola, or LaFell, but he certainly hasn't been his usual Gronk-self. ESPN Boston's Mike Reiss says that Gronk still needs time to get back to speed and explains what to expect with his progress going forward.