While live NFL contests are typically must-see TV, the league hasn't forgotten those who miss their home team's game, or want to see others later on. For these fans, it has created the NFL Game Rewind app which provides up to 256 games, the playoffs and the Super Bowl in HD.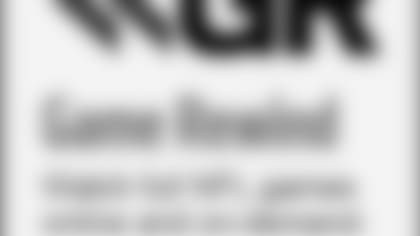 ](http://www.pjtra.com/t/RUBKRExHSUBKSElGRUBISEtERw)This on-demand-based package has attracted fans, perhaps more as a cheaper alternative to NFL Sunday Ticket, for watching games they wouldn't otherwise see. But otherwise it's an apples-to-oranges comparison as NFL Game Rewind users have to wait until games are over to watch them.
This is not to suggest that NFL Game Rewind is a replacement for live game broadcasts or NFL Sunday Ticket but instead is an alternative to those for fans that can't attend or watch the games when they air. Football fans can use it as a supplement to live broadcasts for games they wouldn't otherwise see.
The service uses an app that's free for iOS, Android and Windows devices. The league plans to extend its reach from PCs and tablets to smartphones. For those that can shield themselves from daytime, afternoon and night scores, highlight shows and sports talk about games already played; it's Game On for NFL Game Rewind.
NFL Game Rewind subscribers can watch full-game replays of their favorite team for $29.99, or pay $39.99 for Season to view all NFL regular season games. The top version, Season Plus, costs $69.99 and lets fans watch full game replays of every NFL Game all season long - Including the playoffs and Super Bowl XLIX. Subscribers can pay in installments for the top two versions if preferred.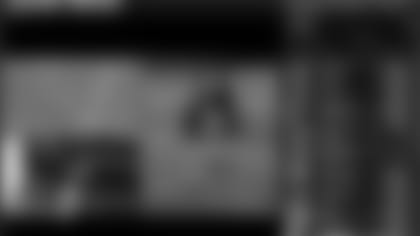 ](http://www.pjtra.com/t/RUBKRExHSUBKSElGRUBISEtERw)By comparison, NFL Sunday Ticket from DIRECTV currently all but requires a subscription to the satellite TV service (though online options are on the way for some) and $199.99 a year for the lowest version of the coveted out of market game package.
The big kicker here is that if you're a Pittsburgh Steelers fan living in southern California, you can watch the out-of-market team's games without buying an out-of-market game package. True, you can't watch the games live but watching them after - as opposed to probably not seeing them at all - is a prime selling point for NFL Game Rewind.
By comparison, the key selling point for Sunday Ticket, again, is that you can watch the games it covers live, not later and on, and on TVs and more. NFL Game Rewind only works on PCs and tablets for now.
And later doesn't always mean right after the live telecast concludes. There is a varying time delay before games can be viewed. The league explains it in these words:
NFL Game Rewind provides on-demand online video access to NFL games after they have aired on broadcast television. Sunday afternoon (1PM EST & 4pm EST) and Sunday night NFL games are available following the conclusion of the Sunday Night Football game telecast.
Monday NFL games are available 24 hours after the conclusion of the Monday Night Football game telecast. Thursday NFL games are available shortly after the conclusion of the Thursday Night Football game telecast. Saturday NFL games are available shortly after the conclusion of the Saturday night football game telecast. Due to NFL broadcast restrictions, NFL Game Rewind service is unavailable during the telecast of Sunday Night and Monday Night Football games, as well as during the Super Bowl.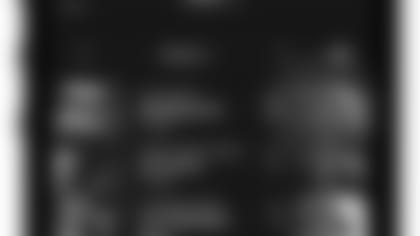 ](http://www.pjtra.com/t/RUBKRExHSUBKSElGRUBISEtERw)NFL Game Rewind's underlying technology, video-on-demand (VoD) is hardly new for those subscribing to TV services from cable and telephone companies who use "on demand" to watch TV shows they missed - and movies when they choose to.
But VoD is continually used in more and more interesting ways and by more content owners, such as the NFL. With NFL Game Rewind, launching the app to begin watching a game instructs the closest server with the full game cast to be transmitted to the subscriber's PC or tablet. Content owners can also buy services from special networks, called content delivery networks (CDNs) which have servers spread throughout their far reaching networks for the quickest delivery of requested video.
By comparison in the not web TV world, pay TV service providers typically concentrate a large number of VoD servers and related software in what are called server farms at strategically located spots in their networks.
TV service providers - and content owners, such as movie studios, sports leagues, news networks and concert producers - have their own VoD libraries of content that most all are looking to deliver to interested viewers willing to pay for the non-live programming with cable companies its movies and TV. With others, it's once-live event content.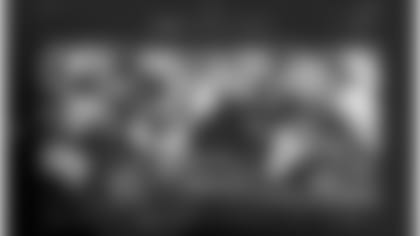 ](http://www.pjtra.com/t/RUBKRExHSUBKSElGRUBISEtERw)The warehoused content can be used to augment live video, especially on line, and to create new offerings such as NFL Game Rewind.
Augmenting for example, has allowed the PGA to offer live golf tournament coverage online along with VoD clips from earlier rounds and shots, as well as play profiles and updates leader boards.
The NFL is doing the same with NFL Game Rewind, which includes far more than just the video cast of the game(s) fans miss. The alluring added features aren't typically available with TV broadcasts of live games.
NFL Game Rewind enables viewers to watch games without commercials and halftime shows, which is a plus for those anxious to stay glued to game action. But unique and largely exclusive features provide subscribers with a far larger bang for their buck, features that aren't available with TV broadcasts.
That's in part the beauty of VoD technology and content - you have tons of non-live game related content to offer in captivating ways to those who watch later.
-Coaches. Film 22. It's for those fans wanting something extra, the archive provides the ability to watch the game from Coaches Film camera angles (including an "All-22" angle), according to the league.
[

](http://www.pjtra.com/t/RUBKRExHSUBKSElGRUBISEtERw)

The Coaches Film feature
Camera angles (All-22 and EndZone) let you watch and analyze the game like a pro football coach.
You can watch the one camera angle on TV, which usually follows the path of the football, attend a game and watch whatever your want, or see it through up to nearly two dozen angles not available elsewhere.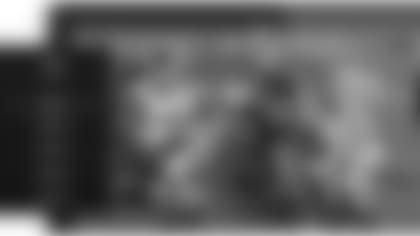 ](http://www.pjtra.com/t/RUBKRExHSUBKSElGRUBISEtERw)-Game Archive**. The NFL's video vault has been opened wider, enabling Game Rewind subscribers to watch past games all the way back to and including the 2009 season.
-Condensed games. If you don't want to watch a game in its entirety, this feature allows subscribers to watch games in as little as 30 minutes.
-Telestrator. Remember how John Madden used to go crazy with explaining plays with his telestrator years ago? Now you can do the same. This feature lets subscribers diagram plays in Coaches Film on their iPad and share them with friends.
-Downloads. Coming soon: view downloaded games on your tablet and mobile device while on or offline.
-Big Play Markers. This feature lets subscribers instantly view the biggest and most pivotal plays of the on-demand games.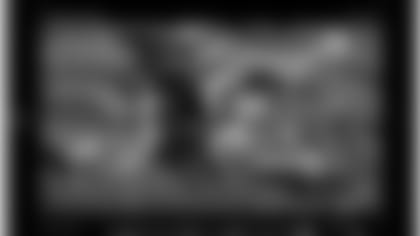 ](http://www.pjtra.com/t/RUBKRExHSUBKSElGRUBISEtERw)While NFL Game Rewind will likely never be a replacement for live game broadcasts, which have helped drive the league's success for decades, it can be a staple option for those seeking out-of-town games and a valuable supplement to broadcast games as well.
The takeaway for fans here is that the league and its teams are using important technology to try and meet the needs of most all followers in most all viewing scenarios - live and on-demand. The service's features shows show us all the video and capabilities at the NFL's disposal for enhancing and advancing the fan experience.
Expect to see the league implement new and innovative ways to combine technology and its vast video vault's contents to help grow America's game.
](http://www.pjtra.com/t/RUBKRExHSUBKSElGRUBISEtERw) 
Bob Wallace is a technology journalist with over 30 years of experience explaining how new services, apps, consumer electronic devices and video sources are reshaping the world of communications as we know it. Wallace has specific expertise in explaining how and why advances in technology, media and entertainment redefine the way football fans interact with the league, teams, players and each other. He's the Founder of Fast Forward Thinking LLC.