The abrupt ending of the Patriots preseason game in Green Bay following the scary injury to Isaiah Bolden seemed to spark a chain reaction that led to the cancelling of joint practices in Nashville with the Titans. Bill Belichick said the coaches assessed things in the Lambeau Field locker room and felt returning to Foxborough would be best for the team.
"We had a little bit of time there in the locker room to just kind of look at the situation and made the decision that the best thing for the team would be to come back here and not go to Tennessee," Belichick said. "It was a hard decision. As much as we'd like to work against them, just tried to balance the situation. There was a number of things involved."
While Bolden's injury no doubt was the impetus for the decision, Belichick admitted it wasn't the only factor. He didn't offer any specifics but it's worth wondering if the chippy nature of the work with the Packers, animosity that spilled over into the game on a number of occasions, had something to do with the decision as well.
Also, the travel and extended stays involved with such arrangements might be something to consider as well. Last summer when the Patriots spent the week in steamy Las Vegas, some of the players expressed the desire to return home before the game had even been played.
It's possible that Belichick felt the team got a lot of competitive work in with the Packers and deemed the near-two-week stay on the road unnecessary. Rather than traveling to Nashville, a return home for some rest may have been more valuable and Belichick could simply have reassessed things when he saw his team in the locker room.
Either way it's fair to wonder if joint practices will be affected going forward, at least in the manner they've been conducted recently. The Jets and Bucs were scheduled for two practices but ultimately New York coach Robert Saleh felt one was enough and Tampa instead spent Day 2 with the Giants. There was some uncertainty as to when and how that determination was made but the result was one practice rather than two. The Texans and Saints mutually decided to forego their scheduled joint sessions this week as well, citing injuries and fatigue.
It will be interesting to see how teams plan on conducting the practices in the future. Most coaches, Belichick included, feel working with another team is valuable preparation for the regular season. The ability to create situations in a more controlled environment at times outweighs the preseason games themselves.
"I thought we made progress, a lot of progress, working against the Packers," Belichick said. "I really appreciate the opportunity and the cooperation that we got from Coach [Matt] LaFleur and the entire organization. You know, Joe [Barry] on defense and Rich [Bisaccia] in the kicking game, we got a lot of good quality work that helped our team – players, coaches, staff, everybody – get better."
So, it's not like Belichick and his fellow coaches will suddenly eliminate the joint practices from their schedules. But envisioning changes to the setup isn't hard. Perhaps teams will limit themselves to one practice in order to reduce the workload and keep tempers in check. It would also make sense for teams to both host and travel to joint practices rather than spending 11 days on the road as the Patriots were originally scheduled to do.
Now it will be interesting to see how the Patriots approach their two practices this week ahead of the exhibition finale with Tennessee. Will the lack of practice work against the Titans lead to more playing time for Mac Jones and the starters? 
"We'll talk about that, and we'll be on the field [Tuesday]. We really have two days this week. It's a shorter week, so we'll have practice [Tuesday] and Wednesday and head down to Tennessee on Thursday," Belichick said. "We'll spend some time going through what we need the most, how to get the most out of these next two days. We've got to figure out how to maximize Tuesday, how to maximize Wednesday."
Preseason games have diminished so much in importance across the league that it's become newsworthy when well-known starters actually participate, so it would be surprising to see joint practices eliminated altogether. But changes to the setup seem all but inevitable.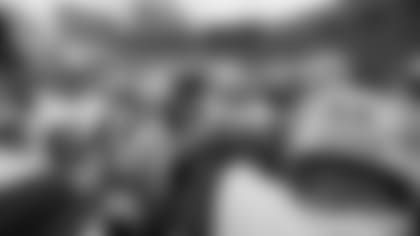 The Patriots recently signed three players who spent some time playing professional football during the spring. Running back C.J. Marable and offensive lineman Micah Vanterpool played in the USFL while linebacker Carson Wells spent time in the XFL. All three signed between the Patriots first two preseason games.
Belichick was asked about the timing of the deals and what made those who played more recently more attractive than others.
"Most all those players, and I think you've probably seen it on the transactions, whether it's us or any other team, if you need depth at a certain position generally what you see throughout the league is teams would try out anywhere between three to six, seven players at that position," Belichick said. "It's pretty obvious that they're looking for someone to play that spot and a lot of those players don't have very much experience. Either they're rookies to first-year players or are in another league.
"So, a lot of the times those workouts have an effect on bringing in the player at this time. If you bring in a player right now, he needs to be kind of ready to go. It's not like you have time to have a month of training with them and all that. If you sign a player in February, that would be different. I would say the workout, the conditioning, the fact that it looks like the player's ready to go, works in his favor in terms of signing a player in that situation. The players that are coming from that league probably have a little bit of an advantage, in that they're in good condition, they've been playing, their techniques or whatever at their position they've been working on and they are maybe a little more proficient on those.
Sometimes, after those workouts the conversation is, somewhere along the lines of, 'Well this guy, probably would be a better player or a better guy to work with, but he's just not in good condition, he's just not ready to go. This other guy is ready to go, he's in good shape, his fundamentals are pretty good.'
"I think it definitely gives them an advantage and you can see the players on film recently. You can have some gauge of his speed, athleticism, toughness, play-making ability and I understand it's at a different level. At least there is something to take a look at. [Jeremiah] Pharms is a good example last year, a guy that came in, was in good shape, played well, played hard, was productive and his career is still continuing."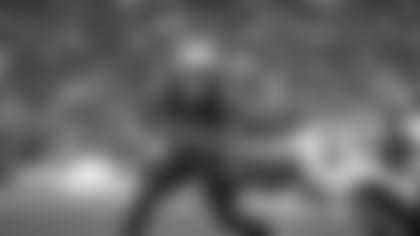 All of the excitement over the Ezekiel Elliott signing overshadowed the absence of another running back, second-year man Pierre Strong. Strong's final play in the preseason opener against Houston was an 8-yard run to convert a fourth-and-2 at the Texans 13. There appeared to be some helmet-to-helmet contact on the run, although Strong ran to the sideline and didn't appear to be injured in any way.
Turns out he may have suffered a concussion. Strong missed all four practices since the Texans game and did not make the trip to Green Bay with his teammates. According to ESPN's Mike Reiss, Strong could return this week.
"Barring an unexpected turn, the plan is for second-year running back Pierre Strong to rejoin the team this week after not traveling to Green Bay because he was in the concussion protocol," Reiss wrote. "Strong likely gets bumped down the depth chart with Elliott's arrival, but it's hard to imagine there still isn't a role in which the 5-11, 212-pound player's breakaway speed -- a notable contrast to [Rhamondre] Stevenson and Elliott -- can be tapped at times."
So, after a week with very little depth at the position, the running back spot figures to get a jolt from both Elliott and Strong this week.
DISCLAIMER: The views and thoughts expressed in this article are those of the writer and don't necessarily reflect those of the organization. Read Full Disclaimer