The name of the stadium may change but there's something about playing in Glendale, Arizona, that brings out the best in the Super Bowl. The big game was held there for the third time and the Chiefs and Eagles put on a performance that was very much worthy of joining the Patriots two previous trips there.
New England was stunned in the final seconds of Super Bowl XLII when the Giants scored with less than 30 seconds left, then seven years later Malcolm Butler saved the day with a goal line interception to beat Seattle in the closing seconds.
Sunday's showdown between Philadelphia and Kansas City lived up to the hype. It was the league's two best teams going at it in a relatively mistake-free game, and the Chiefs ultimately won for one reason – they have Patrick Mahomes. That doesn't mean the Eagles didn't receive a special performance from their quarterback because Jalen Hurts was outstanding as well. He threw for 304 yards and a touchdown while adding 70 on the ground and three more touchdowns. But he was forced to watch Mahomes have the ball last, and that doesn't usually end well for opponents.
There will be a lot of talk about the controversial call that turned a third-and-8 into a first down, allowing the Chiefs to run the clock down before kicking the game-winning field goal with eight ticks left. Much like the unfortunate hit out of bounds against the Bengals in the AFC title game two weeks earlier, what James Bradberry did by the letter of the law was a penalty. In both cases I'd rather see the officials keep the flags in their pockets, but a strong argument could be made that Bradberry's tug of JuJu Smith-Schuster's jersey may have prevented a touchdown. 
Either way, focusing on the penalty diminished what Mahomes did, especially in the second half when he was almost perfect. He led four scoring drives in four possessions after Rihanna's halftime show, and all four would have finished in the end zone if that's what the Chiefs wanted to do. Instead, Jerick McKinnon intentionally slid at the 1-yard line in order to allow the precious seconds to tick away to set up Harrison Butker's winning kick.
Mahomes entered the game nowhere near 100 percent, then had his ankle twisted awkwardly when Eagles linebacker T.J. Edwards brought him down after a short scramble late in the first half. Mahomes limped off the field in obvious pain, and he didn't look to be moving much better when he took the field to start the third quarter.
Despite dealing with the balky ankle, Mahomes completed 13 of 14 passes for 93 yards and a pair of touchdowns while also adding four scrambles for 33 yards including a 26-yard jaunt into field goal range in the closing minutes. It was the longest run of the season for Mahomes, and each stride looked more painful than the previous one. It was a truly special performance on the biggest stage in crunch time, much as he did against San Francisco four years ago when he similarly trailed by 10 to rally to victory for his first Super Bowl.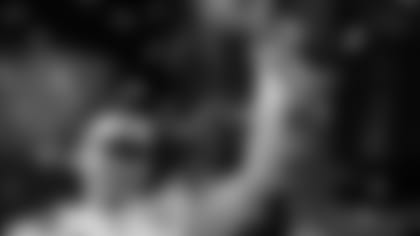 Which brings us to the important stuff: How does the Chiefs success affect the Patriots? In short, it doesn't. At least not yet. The Patriots managed to remain in Super Bowl contention for 20 years from 2001-19. Tom Brady and Bill Belichick won six titles together during that dynastic run. The Chiefs have a long way to go to enter into that conversation.
Still, it's hard to watch Mahomes without thinking his team will be a title contender every year as long as he's healthy. He's been in the league for six years and KC's starter for five of them. Mahomes has advanced to the AFC title game all five times, made it to three Super Bowls and has now won two of them. His playoff record is 11-3, one more postseason victory than Brady compiled in his first six seasons, although Brady had just one playoff defeat during that time. While Mahomes and the Chiefs have to show some staying power to get in position to match Brady and the Patriots, Kansas City compares quite favorably to the league's greatest dynasty at similar stages. 
One big factor that likely will work against Mahomes is Andy Reid's age. The 64-year-old Chiefs coach says he'll be back in 2023, but it's highly unlikely that he and Mahomes would remain together long enough to make a legitimate run at the Patriots throne. Even if Reid sticks around for another decade, which is unlikely, the margin for error would be quite small in order to close the gap.
That doesn't preclude Mahomes from continuing to win without Reid, as Brady did in Tampa. As uncomfortable as that might make Patriots fans (and judging from my Twitter feed Mahomes makes a lot of Patriots folks uncomfortable) the Chiefs aren't going anywhere as long as Mahomes is healthy – and based on Sunday night even when he's not.
Super Bowl tidbits
As usual it looked like Andy Reid was at his best designing plays in the red zone. Kadarius Toney and Skyy Moore seemed to execute very similar routes to opposite sides of the field and both resulted in easy walk-in touchdowns. The Chiefs went 4-for-5 in the red zone with the lone "stop" coming on the final possession when Kansas City took a knee to run out the clock before the final field goal. Reid is as creative an offensive mind as there is in the game, and it certainly doesn't hurt to have Mahomes at his disposal. It's a perfect match of creativity and ability. … No excuse for the field conditions to be such a big part of the night. Players on both teams were slipping repeatedly, in some cases even after changing cleats at various times. The enormous logos painted on the field appeared to be a big part of the problem. Maybe the league should be more concerned with playing conditions and not worry so much about the aesthetics. … Nothing too memorable with the ads this year, good or bad, but the PopCorners "Break Into Something Good" spot took the top spot. Very clever. Also liked Alicia Silverstone's "Clueless" reprisal of Cher, although the Rakuten itself ad kind of fell flat.