The offensive line has been the Patriots biggest issue consistently throughout training camp, and over the weekend Bill Belichick agreed. With the preseason complete and the opener just two weeks away, Belichick made a pair of moves in an effort to add some bodies at tackle, a position that has been razor thin throughout the summer.
Tyrone Wheatley Jr. and Vederian Lowe were acquired on Sunday in separate trades with Cleveland and Minnesota. The Patriots sent second-year running back Pierre Strong to the Browns for Wheatley, and a sixth-round pick to the Vikings in exchange for Lowe.
To illustrate the team's current desperation at the position, neither has established himself as an NFL player to this point let alone as a starter. Yet both are in Foxborough looking to offer Belichick some options at a position that currently has only Trent Brown as a healthy option. That's not an ideal position to be in on the eve of the regular season.
Injuries and illness have put the Patriots in a bind, but the situation is about more than just bad luck. With Isaiah Wynn leaving via free agency, New England had just Brown available as a starting caliber option at tackle heading into the offseason. Belichick signed veteran journeyman Riley Reiff and career backup Calvin Anderson to address the problem rather than looking to the early part of the draft.
Belichick waited until Day 3 to address the offensive line, and even then took a pair of guards and a center. Sidy Sow, one of the two college guards, has played almost exclusively at right tackle in camp as the tries to make the transition on the fly. Not exactly ideal.
Things have gotten worse as Reiff struggled at tackle before injuring his knee playing guard in the final preseason game. Anderson has yet to be medically cleared after spending the entirety of camp on the non-football illness list. Conor McDermott, the journeyman who finished 2022 as the starter at right tackle, also was injured following an uneven camp.
So, the combination of not adding a known commodity and a rash of injuries left Belichick in a bind, and he was forced to add bodies at this late stage.
"Depth's important at every position on your roster," Belichick said. "You just don't know when you're going to need it. One of the things about the offensive line is the amount of teamwork and communication that goes with those five players. So, you know, putting a new one in is not the easiest thing to do because of the coordination that needs to take place between all five of those players. We did that last year with Conor [McDermott]. We were forced to, and he did a good job of it. But, that's not really the way that you want to go.
"You'd like to be able to have somebody that's familiar with your system, that's been doing it. Whether they've been on the starting lineup or not, at least they're familiar with everything you've been doing, the communication, the calls, the adjustments, things like that, if possible. We felt like this was an opportunity to work with two young players that will give us that and see how it goes."
One aspect of the situation that bears watching is Mike Onwenu's status. The right guard recently came off PUP and began practicing, so it's a bit early to project at this point. But the talented veteran has experience playing right tackle and he could slide outside if Belichick felt he liked the options to replace him at guard more so than tackle. Atonio Mafi has flashed at times during the summer and could earn the starting job at right guard next to Onwenu, which might be a better alternative than squeezing Sow or one of the newcomers into the lineup.
Either way, it's a problem that could have been avoided either via free agency or the draft. But that's all in the past at this point and figuring out how to make the most of it will be a tall order for Adrian Klemm in his first season as offensive line coach.
Getting a Jump
The Patriots released 11 players on Sunday, getting a jump on the mass transactions that take place this week as all rosters needed to be pared to 53 by 4 p.m. on Tuesday. Belichick has gotten a jump on the moves in the past, often letting some players go a few days before being required to do so. He was asked about the timing of the moves and explained that there are various factors at work.
"There are a number of reasons, one of them being just volume," Belichick began. "We have to make 37 transactions, and in some cases when the decision is clear cut, I think it just helps the player get a little bit of a head start on his future. We're giving them the opportunity to get out there a little bit ahead of the pack and at least now they can start putting some feelers out and their agent can start to work on it. So, it's partially to maintain a relationship with them and their representatives.
"When you try to do 37 guys in an hour, it can just feel pretty dismissive of what the player's effort and commitment has been. I want to recognize that because some of these guys have worked as hard as they could for the last however many months, in some cases years, and done all they could. Unfortunately, we all know that 90 has got to go to 53. I try to be respectful for the players and what they're going through and what their future is, if it's not here."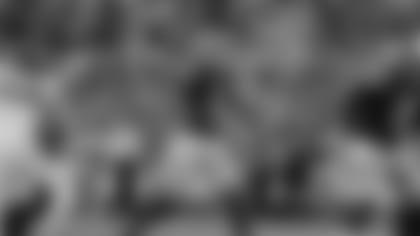 Draft Day Disaster
The Niners decision to trade Trey Lance to Dallas last week put an end to one of the most disastrous trades in recent draft history. Kyle Shanahan and John Lynch decided to trade a pair of first-round picks plus a third-rounder to move up from 12 to 3 to select Lance. Injuries limited the former North Dakota State star to just eight games and four starts in his two years in San Francisco.
Lance is now a member of the Cowboys, and Shanahan sounded excited to receive a fourth-rounder in return. Such moves tend to get NFL decision-makers fired, but while Shanahan and Lynch deserve criticism for the blunder, the bottom line is their excellence in building the roster allows them to continue.
San Francisco has one of the deepest rosters in the league, which is the main reason the Niners remain a title contender even with 2022 Mr. Irrelevant Brock Purdy at quarterback. It's easy to mock the draft weekend move that blew up but in reality the tandem has done its job so well that it really hasn't mattered.
But where Shanahan does deserve some heat is with the lack of patience he showed with Lance. Coming off a year of inactivity in 2021 due to the pandemic (Lance played just one game his final season at NDSU), Lance needed some time to develop. Instead, entering Year 3 Shanahan informed the quarterback that he would slot behind Sam Darnold on the depth chart behind Purdy. It's hard to imagine he went from Week 1 starter in 2022 to third-string behind Darnold a year later.
So now at age 23, Lance still has time to develop behind Dak Prescott in Dallas and resurrect his career. And the Niners will once again try to win without dominant play at the game's most important position.
DISCLAIMER: The views and thoughts expressed in this article are those of the writer and don't necessarily reflect those of the organization. Read Full Disclaimer