What happens when technology enables a new service whose demand far exceeds its availability?
Consider the case of DIRECTV's NFL Sunday Ticket online streaming venture.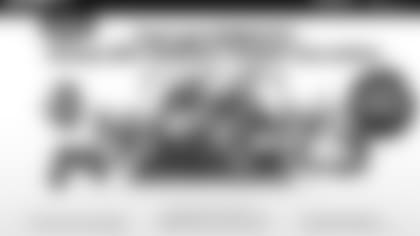 ](https://nflst.directv.com/DTVAPP/nflws/index.jsp)Met with strong demand for its planned online version of the NFL Sunday ticket, DIRECTV has created a landing page feature that tells potential subscribers whether or not they meet the eligibility requirements as the offering is initially only available in select areas and in specific conditions.
By entering their name, address, and email address, the feature quickly determines if you are eligible for the online streaming version of NFL Sunday Ticket, a package of live, out-of-market, NFL games played on Sundays, which had required an antenna (dish) as part of a subscription to DIRECTV's TV service.
Why is the new eligibility checker feature of paramount importance now? That's because early reports on NFL Sunday Ticket online listed the three cities and 10 college universities where it could be accessed, and in select apartments and condominiums outside these locations (but only if a DIRECTV satellite dish is not an option for technical or other reasons).
Strong Fan Demand, Limited Availability
Many readers of this column became frustrated when I wrote of the online option a few weeks ago, as they tried to determine if they were eligible for the streaming service and said they questioned the answers they received from DIRECTV customer service agents. Further, this is clearly a limited, not national, deployment.
The eligibility checker is critical because, as DIRECTV stresses, NFL Sunday Ticket is only available in select areas/buildings in San Francisco, New York and Philadelphia, not throughout each giant concentration of NFL fans. The company did not estimate how many homes/buildings can get the service in this current rollout stage or say when it might go national.
The eligibility checker feature is intended to eliminate confusion and any associated frustration experiences by interested fans calling DIRECTV and its agents (and distributors) for details on the service and with questions about their eligibility.
And since the landing page feature requires your email address and asks if you wish to receive info about DIRECTV offers, its likely meets a second goal of creating a database of interested NFL fans for use when the service is more widely deployed.
The (Really) Big "What-If?"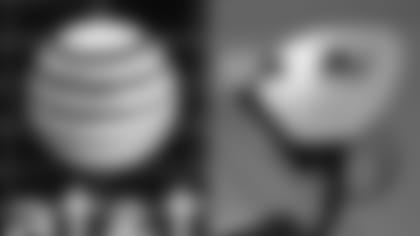 What if the limited rollout of NFL Sunday Ticket online is because AT&T, which wants to buy DIRECTV with the game package, but likely not without, wants to provide it to its wireless, TV and Internet subscribers as a competitive differentiator? AT&T has already told Congress it plans to make the games available to 100 million AT&T wireless subscribers. AT&T also has a TV and high speed Internet service (see below) that the NFL Sunday Ticket could be added to.
There's no exclusivity to NFL Sunday Ticket if everyone can get it. And it has been exclusivity by way of DIRECTV for the package that has helped make the satellite TV provider what it is today – a company that AT&T has committed $48 billion to acquire.
NFL Sunday Ticket has been a long-time and bigtime money maker for the satellite TV service provider, so much so that AT&T has stipulated that if DIRECTV doesn't extent its deal with the NFL past the end of the 2014 season, it can bail out of its acquisition-in-progress of DIRECTV.
It's clear as day that AT&T wants DIRECTV for its live sports packages be they for pro sports leagues or college regional sports networks (RSN). Late last week, the satellite company agreed on pricing for the new SEC Network, which features some of the most-coveted non-pro football matchups.
To recap, prices for the streaming alternative begins at $199.99 a year, and it can come with the same new Fantasy Zone feature as its via-satellite predecessor. Fantasy Zone is like the NFL Network's RedZone except that instead of scoring drives, it shows big plays made by the NFL players that are chosen to stock fantasy football teams around the world.
And for now, the online version is available on mobile devices such as smartphones and tablets and on computers and gaming consoles. There's still no mention of connected TV's on the DIRECTV landing page that contains the basic info and much more. The third of three offerings, MAX, costs $329.99.
Making the online version available at 10 college universities seems to be a test-bed opportunity for DIRECTV as students that attend schools out of state represent a huge concentration of NFL fans still interested in watching their hometown teams' games live while away.
DIRECTV intends it plans to make the online package more widely available but would not say when nor provide details of its deployment, nor marketing plans.
There is good news for those willing to sign up for DIRECTV service for NFL Sunday Ticket. The satellite operator is aggressively and broadly pitching a deal whereby new customers that join for its top-tier Choice package get the out-of-market game package for free. The ad blitz included spots during the Hall of Fame Game between the Giants and the Bills this past Sunday night. The company has also emailed former customers with the deal and used direct mail pieces. 
Alternatives to the Alternative
For those not eligible for the no-dish option and who don't want to wait and see if their status changes when the service is deployed more widely, there are options albeit limited for now.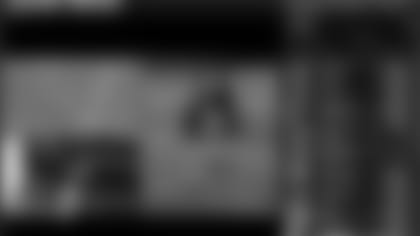 ](http://www.pjtra.com/t/RUBKRExHSUBKSElGRUBISEtERw)The old practice of finding a sports entertainment facility that is willing to put your out-of-town game on a big screen provides the option of spending hours in the venue, often with other fans in the same predicament. Finding a friend with DIRECTV NFL Sunday Ticket could work also.
Perhaps the most robust solution, if you can wait until after the game you want to see is over, is NFL Game Rewind, which enables fans to watch either their own team or all teams' games after they have concluded online with alluring features is the best bet (for tablet viewing currently). It's available in three packages. The amount of time you have to wait to watch a concluded game varies based on the NFL's deals with TV broadcasters.
For those without a pressing need to see out-of-market games, the pending AT&T purchase of DIRECTV will lead to NFL Sunday Ticket being available to AT&T wireless subscribers, but that's a TBD and likely not available to customers of competing wireless providers.
What's yet unclear is if/how AT&T might make the coveted NFL game package available to its u-Verse TV and Internet customers. AT&T said in its Q1 financials release that the u-Verse customer count reached 11.4 million and is available in 22 states since its launch in 2006. Nearly 11 million have high-speed Internet access through u-Verse while 5.7 million have the u-Verse TV service.
What happens with NFL Sunday Ticket is shaping up as one of the biggest TBDs of the season for pro football fans, with several entities – the NFL, DIRECTV, AT&T, etc. –factoring in an outcome that will not come into clear view for some time.
That outcome will go a long(er) way to determining how fans access, view and pay for the highly coveted out-of-market NFL game package.
Remember, it's tough for companies to make strong commitments and service rollouts when they are in the middle of negotiations with the content owner and in the midst of being acquired. Little in business gets accomplished during times of extreme uncertainty.
Bob Wallace is a technology journalist with over 30 years of experience explaining how new services, apps, consumer electronic devices and video sources are reshaping the world of communications as we know it. Wallace has specific expertise in explaining how and why advances in technology, media and entertainment redefine the way football fans interact with the league, teams, players and each other. He's the Founder of Fast Forward Thinking LLC.