Because change is a constant when it comes to the NFL and the use of technology to improve the fan experience at home and in the stands, there are plenty new and enhanced items to look forward to when the regular season gets under way in September.
Most benefits are the result of ongoing works-in-progress from last year. A few are pending and likely but not guaranteed. All share a common thread in that they together look to build on league achievements of 2014, a year which saw previously unprecedented use of technology by the NFL.
The following are but nine items that should change the way we view the game and the way they game is run this season. Expect more and stay tuned. Here they are.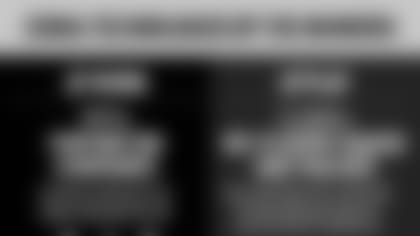 Next-Gen Stats for All – Before last season, the league partnered with Zebra Technologies as part of an initiative to track players on the field to help create a new type of stats. The RFID chips, installed in players' shoulder pads provided more than just location data, but speed and much more.
The proven technology was used in numerous NFL stadiums last year and was well received to the point that the NFL plans to have all venues set up with Zebra Technologies products for the kickoff of the 2015 preseason. The company's RFID tech is already widely used in other industries for tracking other precious assets.
Coaching Gets Smarter –In case you missed it, the coaching video/software/apps/analytics space is expanding fast with products available from the pro-level to the tykes – all of which makes use of video to drive smarter, simpler and more effective coaching.
Just last month, Hudl landed a $72.5 million round of venture funding, in part to drive product enhancement and advancement. It's always wise to follow the money. It's equally wise to follow this market segment as players XOS Digital and Krossover are fast expanding their respective customer bases. That's good news for coaching, athletes, the growth of competitive sports, and safety.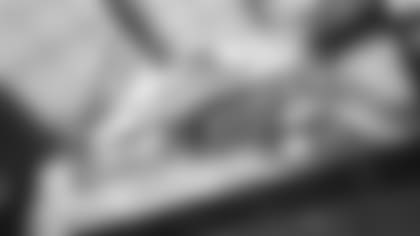 Stadium Big Screens - A fan experience survey conducted for the league in 2013 revealed that those in the stands were more interested in use via end zone and other TV screens than on-field halftime entertainment. That's a great finding, but what to show on the monster screen at the Cowboy's AT&T Stadium or the first of its kind halo shaped one set to debut when the Atlanta Falcons' new stadium open for the 2017 season?
Teams can show out-of-town highlights, scores and top plays from the hometown team, but those are old-school staples lacking a tech injection. The answer you are likely to see in stadiums beyond the Cowboys' this season are 3 dimension, The Matrix-like, images of key plays displayed on big stadium screens (and perhaps to enhance games broadcast on TV). Expect broader use of these images from Replay Technologies this season.
NFL Sunday Ticket Expansion – It's now likely that AT&T's bid to acquire DirecTV, the provider of the league's coveted out-of-market live game package, will be approved in the coming months, possibly before the regular season begins.
And though AT&T has vowed to make it available to its roughly 100 million wireless subscribers, what about offering it in online-only mode, meaning not having to subscriber DTV's satellite TV service? This is what NFL fans really want and DirecTV has only made it available in very limited scenarios, much to the frustration and confusion of the NFL fan masses. Look (hope) for this situation to be reconciled soon.
Amped up Wi-Fi -Though all NFL stadiums feature some level of Wi-Fi access per league mandate for fans at the game seeking additional content, many are gearing up for the upcoming season by working with their vendor – such as the Patriots and Extreme Networks -to up the capacity and add new capabilities on an ongoing basis. Check your team's website for updates. Capacity varies by venue.
4K Ultra HD TV -So where are we now? We still need more programming shot in the four-times-higher than 1080p HD resolution format, specifically a commitment by sports broadcasters who have to buy the gear just as they did in driving the move from standard definition to high definition.
While I wouldn't bet on it for the upcoming regular season, there are some promising signs of progress. At the recent cable industry show, Comcast committed to deliver a 4K set-top box later this year, as well as more programming (albeit non-sports). This is an upgrade over requiring a special app in select TVs just to view 4K content. Comcast is a tech innovator and a content owner (regional sports networks and NBC Universal). The 4K movement needs a champion with the brains and brawn of Comcast.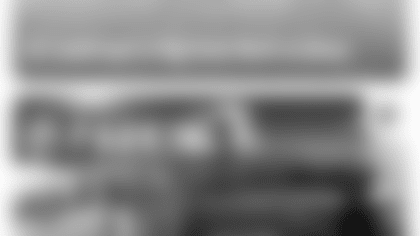 Gameday "Appstravaganza" - Last season saw some teams, with new or older stadiums, launched or enhanced game day applications designed to help those with smartphones headed to the game improve the pre-to post-game experience.
Information provided to game day app users included actual and forecasted weather, real-time traffic conditions and parking options and more. Innovators used last year to trial/test/introduce advanced features such as the ability to order and pay for concessions from the stands and pick them up at an express line, and information of the restrooms with the shortest line.
This is just scratching the surface with more to come this season. Visit the Apps heading on your team's website for more info. Aside of spam, it's hard to have too much information on your day/night at the game.
The NFL Online "Experiment" -In a first for the U.S. market, the NFL will live stream a game over the web with only the two home markets (Buffalo and Jacksonville) able to watch the game on broadcast TV. The contest will be played in London. The league, which streams games live over the web outside of the U.S. via its NFL GamePass offering, is exploring ways to reach new and larger audiences using multiple platforms.
Tech should play a key role in this event as broad streaming of live events be they three hours long or three weeks long (March Madness) require content delivery networks (CDN) and tools that let the streamer control the process in real-time. That helps ensure the best possible experience based on the viewer's access connection speed, network congestion, outages and much more. The web is a huge "lab" which is what a broad experiment requires.
Expect event details as the event date nears.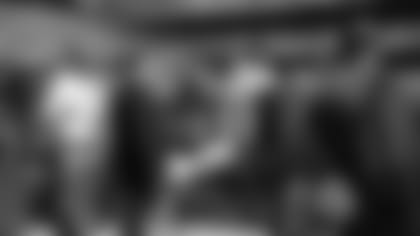 Health, Tech and Player Safety -The NFL recently completed an important integration of health information and management systems that will help provide speedier injury assessment and streamlining care coordination.
The league's CIO led the effort which has resulted in all 32 teams operational on an interoperable electronic health records (EHR) and related systems. Massive technology integration efforts like these clearly drive player health and safety forward.
Well there you have it, a compilation of nine items worthy of watching as coming attractions for the 2015 regular season. Expect many more, not less, to be revealed here in the months ahead. Some fear change in general, but most applaud it when it comes to applying diverse technologies to enhance and advance America's game.
Bob Wallace is a technology journalist with over 30 years of experience explaining how new services, apps, consumer electronic devices and video sources are reshaping the world of communications as we know it. Wallace has specific expertise in explaining how and why advances in technology, media and entertainment redefine the way football fans interact with the league, teams, players and each other. He's the Founder of Fast Forward Thinking LLC.