Better late than never, perhaps.  But then again, no one really expected Tom Brady to pull an "oh-fer" for the entire preseason, did they?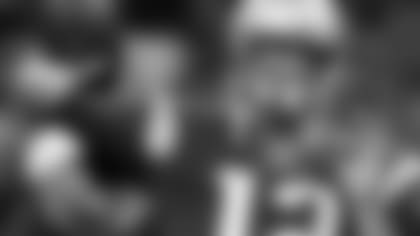 The numbers were becoming a bit troubling - on the first six possessions of the game Friday night against Carolina, there were four three-and-outs and two TB12 interceptions. Three first downs gained in the first 11 preseason possessions with Brady at the helm of the offense, covering two-and-a-half games.
You'd think that Brady, who orchestrated one of the great Super Bowl comebacks in 49 years of NFL history against Seattle's "Legion of Boom" secondary in February, was distracted by something other than football, wouldn't you?
It was a little deflating to watch.
And then, almost as if karma stepped in and decided Brady had suffered enough, the magic returned. With 2:13 left in the second quarter at Bank of America Stadium, a sense of urgency – and normalcy – found its way back into the Patriots' huddle.
Before completing 5-of-6 passes for 71 yards and a touchdown to Scott Chandler on the first half's closing drive, Brady's QB rating had been a microscopic 2.8. Granted, much of his main weaponry (Julian Edelman, Rob Gronkowski, Brandon LaFell) remained on the sidelines, but even a blind squirrel can find a nut every now and then, right?
TB12's summer harvest, up until that final drive of the first half Friday night, was a barren wasteland of opportunity. Perhaps all that was needed was that little push, that little shove...that little jolt of exigency to return some sanity to the New England sideline.
All it took was for the stadium clock to read "2:00." Everyone knows that when the bright stadium lights show that time is ticking down, late is always better than never.
Being great, late, is TB12's calling card.
Dobson's dire predicament
When Aaron Dobson was selected in the 2nd round of the 2013 NFL Draft out of Marshall, more than a few wags and pundits responded with "who is Aaron Dobson, and what can he bring to this offense?"
We're still waiting to find those answers more than three years later.
Injuries and inexperience have certainly been a factor in his young professional career, but with the opportunities to play now presenting themselves perhaps better than ever before, Dobson hasn't yet had his breakthrough moment.
Two receptions for 51 yards Friday night against the Panthers led the Patriots, statistically-speaking. Included was a 40-yarder from Jimmy Garoppolo in the second half to set up a touchdown. But he was also targeted by Brady in the first half on a deep ball when Carolina's Charles Tillman managed to pull away a possible catch and turn it into an interception. So close, yet so far away.
That seems to describe Dobson's potential, and his play thus far, perfectly.
Size and speed are there. But whatever intangibles a receiver might need to complete the package don't seem to be emerging. The Patriots have hung in there through his development thus far, hoping for the qualities that made him a high draft pick show themselves.
Have they? Tough roster decisions are looming, and depending on the health of a couple of teammates, Dobson may be facing a tough decision himself - which moving company to employ if he's forced to change his address.
Same song, 3rd verse just like the 1st
We'll temper this nitpick of the offensive line with fact – rookies are replacing veterans right now. They're learning on the job. Shaq Mason, Tre Jackson and undrafted free agent David Andrews surely have potential, and undoubtedly will win jobs somewhere on this roster, or another one, in the coming week.
But in the preseason opener against Green Bay, the line allowed seven quarterback sacks. In subsequent games against New Orleans and Carolina, there was little-to-no room for the backs to run. Bill Belichick says he sees progress in the trenches, so that's definitely a good thing.
The gross inconsistency isn't just the fault of the rookies. They'll learn by doing. But they need some help, or at least, some consistency in run-blocking schemes and plays. Right now, there's just not enough room for anyone to run with much success.
Yes, it's still preseason.  But in two weeks, that changes for everyone.  And if they're in the lineup, those rookies – and everyone else – will be expected to produce.
Injuries beginning to take their toll
Of course, football is a physical game, and dealing with injuries is just part of playing that game. It's why Rob Gronkowski hasn't seen any time on the field in the first three weeks, with the team hoping to keep him healthy and able for games that count coming up. His status isn't likely to change for the finale against the New York Giants.
James Develin's broken leg suffered in the second half Friday night was unfortunate, sure. He'll miss a good chunk of the season. Could it have been avoided? Could any of the apparent season-ending injuries to at least nine other starters around the league have been prevented?
One man believes it's possible. Dr. Timothy Hewitt, director of biomechanics and sports medicine research at the Mayo Clinic has been studying knee injuries for more than 20 years. Hewitt recently told Bleacher Report's Mike Tanier that "you can reduce the risk of non-contact ACL injuries (like Green Bay's Jordy Nelson suffered) in the NFL somewhere between 50 and 70 percent."
Hewitt's basis for the boast is by pre-screening athletes who may be at risk for knee injuries. By studying leg, thigh and hip movement through a simple drill, Hewitt says it's possible to determine if a player has "ligament dominance" and whether or not that dominance could invariably result in a future injury.
Physical play won't diminish in the NFL, and contact-related mishaps - like what happened to Develin - sometimes cannot be avoided. Perhaps, however, if more teams paid attention to reducing risk factors before players take the field, soft-tissue and non-contact injuries could be minimized.
Or, just shorten the preseason to two games.  That too, might help.  After all, football is a full-time, year-round job for the players these days, and a four-game preseason isn't needed to get guys into shape.  For financial and developmental reasons, however, reducing the preseason to two games isn't likely to happen any time soon.  But that's a nit to pick for another day.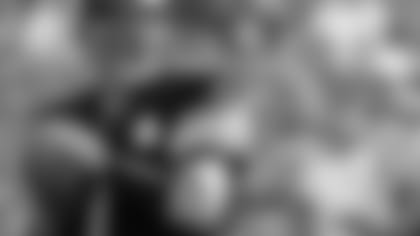 Steelers facing their own share of shortages
It's beginning to look like the Patriots and Steelers will open the NFL regular season in a glorified-extension of the preseason.
Pittsburgh has lost receiver Martavis Bryant for the first four games of the year for violating the NFL's substance-abuse policy. There's more than just a little irony at play here, as Bryant caught a 63-yard scoring pass from new Steelers' backup QB Michael Vick against Buffalo Saturday night. Vick, as you know, served 21 months in prison for his role in a dog-fighting scheme, and missed the entire '07 and '08 seasons.
The Steelers lost that game to the Bills Saturday night, 43-19. It was just a meaningless preseason game, of course. But the Steelers will also be without starting running back LeVeon Bell on September 10th, serving his own two-game suspension for being arrested last summer on marijuana charges.
Can't someone in Pittsburgh point these guys to Primanti's sandwiches instead?
Add to these suspensions injuries to Pro Bowl center Maurkice Pouncey, linebacker Lawrence Timmons and the fact the Steelers could be onto their 3rd placekicker of the summer and, well, let's just say the marquee out in front of the theater could be short of a few star attractions.
But when QB Ben Roethlisberger missed the first four games of 2010 (with his own suspension issues), Pittsburgh managed to rally behind then-backup Charlie Batch to a 3-1 start to the year – a year in which the team reached the Super Bowl, only to lose to Green Bay.
The Patriots are painted as the current Class of The Villains in the NFL. But let's have a closer look. The Steelers also have some experience in beginning a season with a false start, or two. But villainous or not, they've also had their fair share of successes as well.
That should make for plenty of story lines in the primetime opener at Gillette Stadium, shouldn't it?
*
John Rooke is an author and award-winning broadcaster, and is in his 23rd year as the Patriots' stadium voice. Currently serving in several media capacities - which include hosting "Patriots Playbook" on Patriots.com Radio - Rooke has broadcast college football and basketball locally and nationally for 27 seasons and is a member of the Rhode Island Radio Hall of Fame. *
Follow him on Twitter - @JRbroadcaster