Is your glass halfway full - or halfway empty - at the halfway point?
Optimists are those people where the glass is always half full.  They're always looking at the bright side of a picture or situation, where an unexpected outcome is met with hopefulness and positivity.  No matter the difficulty, the sun will rise tomorrow.
Then there are the naysayers.  Not only is the glass halfway empty, but the glass is probably cracked, too.  And leaking.  For some, anticipating an undesirable outcome is almost a self-inflicted, pre-emptive strike against an inevitable negative event eventually occurring.  
Football coaches and players must be, for the most part, half-glass-full kinda guys.  If you're not confident and assured in your own abilities, then why play or participate in the game in the first place?  Pro football is a rough, mean, physically demanding game where success in this era is often defined as nothing more than a simple war of attrition fought every week.  
To survive it, and thrive within it, you'd best have a positive attitude about it.  
And yet fans and some media tend to dwell on the negative, even when the positive occurs.  Perhaps it's a defense mechanism kicking in, so you won't be disappointed when failure arrives?  After all, there's only one team left standing at the end of a season.  There will be more disappointed fans, than not.
At this season's midway point, the Patriots stand taller than the rest, with an NFL-best 7-and-1 record entering the Bye Week.  Offensively, the picture is beginning to take a distinct focus on New England's ability to score in multiple ways, shapes and forms.  Run it, pass it, catch it, return it.  The Patriots can do it, now that Tom Brady (#1 in QB rating) is back at the helm and healthy teammates are at his disposal.  NE ranks 3rd in the AFC in total offense, 8th in the NFL.  
And they may be improving, which is a scary proposition for the rest of the league.
Defensively, it's another story.  The personnel certainly seem capable, but for some reason hasn't met fans' or media expectations.  We tend to nitpick the shortcomings in this space every week, because the negative is extraordinary for this team, not ordinary.  
Why do we tend to dwell on the negative?  Maybe it's simply playing the odds - after all, only one team can survive it all each year to be a champion.  Is it easier to be negative than positive?  Absolutely, it is.  We're designed to survive, overcome and eventually thrive based on our ability to recognize the negative, and become better for it.
Not for nuthin', but that's exactly what the Patriots need to do right now about a defensive unit that appears to be middling, at best, based on mid-season numbers.  The team does lead the league in point-differential and stands 3rd in points allowed, but also ranks a mere 14th in yards allowed, 17th in passing yards allowed, 19th in red zone defense and a bottom-feeding 27th in QB sacks.  
Our friend Kerry Byrne at Cold Hard Football Facts explained the term "bendability" last week, and that the Patriots' defense does lead the league within this terminology.  On average, opponents need to travel approximately 150 yards for every seven points they score - a potentially demoralizing realization.  But even number-crunchers like Byrne recognize the need for improvement in the above areas will be key to experiencing longer-term team success.
As fans, as media and as the coaches and players themselves realize there is a negativity bias inherent in us all - that we have a greater sensitivity for the negative (because it pushes us) over the positive (because we're leery of it) - we, and the team, can learn and improve from it.  
So, is that like saying the glass is half full, or half empty?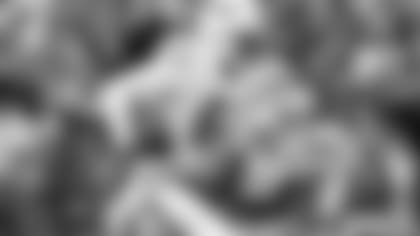 A win is a win.  But an impressive, all-around win is a different element altogether, and it's something that is increasingly hard to come by.  While Bill Belichick believes all three facets of the team (offense, defense, special teams) contributed to the win at Buffalo, there is always room to improve.
While the defensive strategy to keep QB Tyrod Taylor somewhat in check and not allow him to make plays with his legs was utilized much like in the early October game at Gillette Stadium, this time around there were lapses in the coverage.  
When pressured Sunday, Taylor often overthrew his intended targets.  With time - which he had a lot of most of the day - it could have been much worse with a different personnel set had the Bills been healthier.  Additionally, it stands to reason that without direct pressure of the QB, the run defense should be better prepared to defend.  
But Buffalo gouged the Patriots for 167 rushing yards on the day.  Did the defense really take away what the Bills do best, or did the offense simply play well enough to overcome defensive liabilities?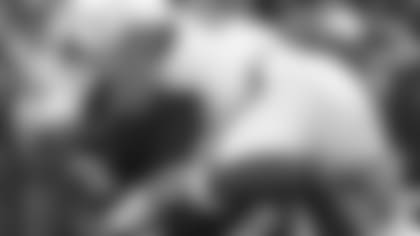 Keeping the QB Mister Clean
One thing Tom Brady most definitely did not miss during his exile was getting hit, but it's almost as if he made up for everything he missed in just one game this past Sunday.
Sacked four times for 22 yards in losses (and hit another four times without a sack) isn't conducive to keeping TB12 upright for the remainder of the year.  There were sacks on back-to-back series' in the 2nd quarter on Brady that made Nate Solder look like a green-behind-the-gills rookie.
Brady's ability to step up in pass protection is part of what has made him one of the best in the game.  The offensive line, while seemingly stable in terms of its personnel at the present time, needs to always remember there is a difference between the QB making a play - and the QB running for his life, which he had to do before taking another big hit with about seven minutes to play, and the Patriots leading by 21 points.
What was he talking about?
Far be it for me to criticize an announcer.  We all have senior moments, as they can best be described.
Dan Fouts played the game at the highest level for a very long time in the NFL.  A Pro Football Hall-of-Fame quarterback, he's probably forgotten more football knowledge than many of us currently possess.
But after this past Sunday, we may be catching up to him.
As the analyst on the CBS-TV broadcast of the Patriots-Bills game, Fouts - on several occasions - blurred the difference between imagination and reality.   Penalties, hits, loose footballs - I'm not entirely certain what game he was watching in Orchard Park, NY.  He does have a tendency to hype hyperbole with the best of 'em.
But then again, there was one poignant moment late in the game when his partner Ian Eagle mentioned the Patriots have won the rematch of the past six AFC East opponents to beat them, winning by an average of 28 points.  To which Fouts replied "Focus.  Revenge."
Or, in this case, talent.  And coaching, maybe?  What game was he watching?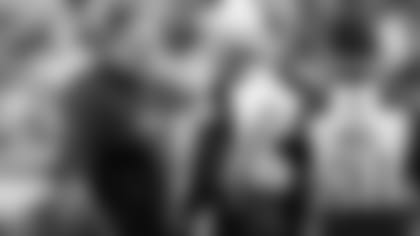 Flagging the flag-throwers
Ten penalties for 116 yards in walk-offs is not what New England is looking for each week, to be sure.  But in the Patriots' case Sunday, they had a sizzling QB and an undermanned opponent, which means they had the ability to overcome the foibles.
But who among us hasn't yelled out in disgust at an official who "over-officiates?"  Or at the very least, openly questioned the sanity (if not the heredity) of a referee making a controversial call?
Washington's Josh Norman pretty much did that Sunday after his Redskins fought to a 27-27 overtime tie against Cincinnati in London, which undoubtedly confused much of the international media in attendance.  "Who's Number 88?  He sucked," Norman pronounced postgame, after being flagged five times - four of them for hands-to-the-face penalties.  
Now, it is true that hands-to-the-face calls are a point of emphasis for officiating crews this season.  But maybe, just maybe, players like Norman should have the savvy to recognize this and perhaps remember it after the first transgression.  Not the fourth one.
Norman's criticism of the officials was refreshing, even if it was rather graphic in nature.  After all, thanks in large part to our big-screens and instant-replay, we see much more at home than an official can see in real-time...which leads to the inevitable insults hurled at those screens from time to time.
But Josh, do you think that maybe - again, just maybe - even one less penalty against you might have led to your team actually winning the game?  Or were you out to prove a point, that the referees, um, do indeed "create an oral vacuum?"  
Your point is taken.   Refs miss calls, some of them more than others.  But when you do what you do - four times, no less - was the point worth it?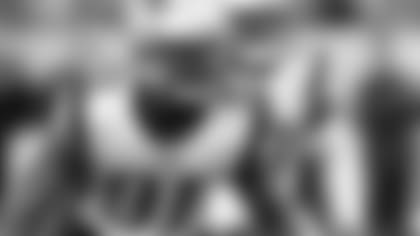 Patriots' fans got the reminder that football is, sometimes, also a business with the Monday news that LB Jamie Collins had been traded to Cleveland for a compensatory third-round draft selection.
To be fair, for all of his apparent talent and athleticism, Collins didn't stand out on defense like some (Coaches? Media? Fans?) thought he should.  Certainly, however, whatever shortcomings the team currently has on defense were not entirely his fault, either.
The business of football can be just as cold and cruel as an early-winter day in Green Bay, or Foxboro for that matter.  Based on several things leading up to Monday's surprise, perhaps we should all become better tea-leaf readers.  Contract year, talented player underachieving, emergence of young(er) players (like Elandon Roberts) at his position and acquisition of newcomers (Kyle Van Noy) all add up.  
Maybe the defense gets its' wake-up call?  Having to most likely choose between potential raises for guys like Collins and Dont'a Hightower, thanks to salary cap restrictions, undoubtedly fueled this move prior to the NFL's trading deadline.  
But now, expect the team to kick the business of the sport into another gear - with the free agents-to-be still on the roster.  
*John Rooke is an author and award-winning broadcaster, and is beginning his 24th season as the Patriots' stadium voice.  Currently serving in several media capacities - which include hosting "Patriots Playbook" on Patriots.com Radio - Rooke has broadcast college football and basketball locally and nationally for 28 seasons and is a member of the Rhode Island Radio Hall of Fame. *