There are many different ways we can go with this one, many different roads we can travel.  The tough part is, they all lead to the same result.
But let's make this much perfectly clear - Sunday night was a great night for pro football in America, even if it wasn't necessarily the best night for New England.  
With a sport teetering on the edge of approval and apathy from a formerly-mad football public - if we are to believe the much-talked about slide of the TV ratings - the Patriots and Seattle Seahawks delivered an entertaining show at Gillette Stadium.   The only problem from the NE point of view was, however, the lack of a truly stupefying Seahawk moment.
Oh, they had a moment, alright.  But the trouble was, the Patriots' defense had their own moments throughout the game, time and time again.  And those defenseless moments were more than enough for Seattle to show they were good enough - even traveling across the country on a short work week - to apply the smelling salts to New England's senses.
Oh yeah.  The Patriots were also coming off of a bye week, having had two weeks to prepare for Pete Carroll's team in the aftermath of trading away an athletic defender they may not have figured to re-sign, anyway.  
But, I digress.  This game was more about the Pats' inability to take advantage of another Carroll brain-cramp as much as anything else.
After owning up to his Super Bowl XLIX decision to throw it, rather than run it at the Patriots' goal line two years ago, you know the former Patriots' head coach had to relish a chance at redemption.  Even if the stakes weren't as high.  With a 31-24 lead and a little more than four minutes left on the clock, Seattle's decision to go for two could have been a door-slammer.  
Instead, it was a bit of a head-scratcher.  Again.
"We wanted to see if we could put it out of reach," Carroll explained afterward, "and make it a two-score deal."  Which is fine in theory, as a nine-point advantage certainly would have put the screws to the Patriots at that point in time.  Even Bill Belichick added somewhat admiringly, "yeah, that was an aggressive call.  An aggressive call on the road." 
Except, the screws came loose.  A pass for Doug Baldwin in the end zone fell incomplete, giving the Patriots every opportunity to complete a comeback expected by nearly everyone in the stadium, and by many more watching the show at home.
And the Patriots probably should have made the Seahawks (and Carroll) pay again for his football malfeasance, marching the ball down the field on a 13-play drive that had them placed at Seattle's one-yard line in the game's final seconds.  
Anyone recognize the similarity - or the irony - here?
Four cracks at the goal line from the two or closer, says all you really need to know.  The Patriots, despite two turnovers, the mental errors and a lack of consistent playmaking from their defense all night long, played right into a big-play moment for the Seahawks with a 4th down incompletion to Rob Gronkowski...and a redemptive moment for their coach to go along with it.
The bottom line is, the Patriots had their chances, even with a less-than-stellar performance on both sidelines.  But give the Seahawks credit, they took advantage of what they were given.    
"We've just got to do more to help the offense," safety Devin McCourty understated in the locker room afterward.  "They're moving the ball and putting points on the board.  We've got to hold up a couple of times and play better in the red area."
Do that, and maybe the road ahead doesn't become quite as bumpy as it now appears to be.
Toasting the secondary
We're not talking about raising a glass here, either.  Rather, what Russell Wilson and his receivers accomplished Sunday night was closer to the equivalent of burning your breakfast.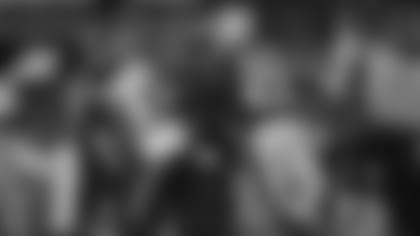 One of the noticeable moves within the Patriots' secondary of late has been to play more man-to-man and less zone coverage, as the zone has often found players simply out of position to make any kind of positive impact.  With more man coverage in the last few weeks, also with a little more cushion shown to the receivers as well, New England's defense has been able make its "bendability" work to an advantage.
Sunday night, that bendability snapped back like a rubber band trying to squeeze itself around an overstuffed envelope.  Justin Coleman was targeted early and often, burned on Seattle's second play from scrimmage for 36 yards on a completion to Tyler Lockett, followed by a pass interference call trying to defend Lockett on the next series as he subbed into a recent role carried by Eric Rowe.  
Logan Ryan and Malcolm Butler also had their less-than-stellar moments, none more egregious than in the seven play, 75-yard drive in a mere :59 seconds late in the 2nd quarter.  To be truthful, they weren't the only bad eggs in a rotten group.  The defense allowed Seattle to run 40 plays in the first half, when the Seahawks could only manage 47 for the entire game a week ago against Buffalo.
At home, no less, the opponent scored on seven of nine possessions.  Smells like something is burning here.
Get off of the field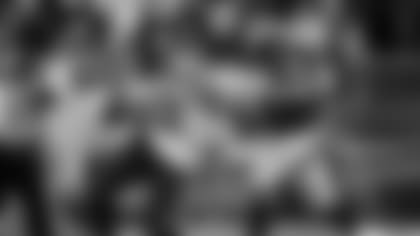 It's the job of the defense to hold the other guys' offense down, right?  Knowing that there is at least one less option in terms of making plays to this effect (with Jamie Collins now residing in Cleveland), the responsibility to get off of the field falls a little bit more on several players' shoulders.
Dont'a Hightower, for all of his run-stuffing prowess and leadership capabilities, is still a work-in-progress in coverage.  Perhaps he's asked to do too much, but a pass interference call against him in the 3rd quarter kept alive a Seahawks' drive that gave Seattle a 22-21 lead at the time.  
Third down efficiency was a middling-to-poor 50% (6 of 12) for the Patriots' defense, while the offense managed 6-for-10.  Time of possession was in Seattle's favor.  15 plays on 3rd down - including three penalties - resulted in a net 128 yards gained for the Seahawks, or a little better than 10 yards given up per 3rd down play.
Bobble, bobble, toil and...
It's tough to lay any real blame at the feet - or hands - of Cyrus Jones again.  Especially in this game, where his decision-making seemed to improve on kick returns, even if his ball-handling did not.
Nate Ebner bailed him out after another fumble in the 4th quarter nearly negated a 43-yard kick return.  True, the Patriots ended up giving it back on another fumble picked up by Richard Sherman two plays later, and it was a minus-two in the giveaway/takeaway department that proved to ultimately be NE's undoing.  The Patriots have now been on the negative side of the turnover department four times this season, as unreliable as they've been since 2008.
But Jones, who isn't steadily contributing at present to a secondary in need of assistance, is quickly working himself into a question mark when it comes to his own reliability in execution.  And that's exactly what this team needs right now, on both sides of the ball.  
Age is but a number
And his number, if we are to believe his birth certificate, says Darrelle Revis is only a mere 31-years of age.  Even if the New York Jets' cornerback is playing more like he's 131 of late.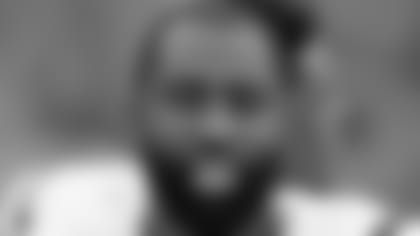 Asked to explain his struggles this season on the field for a 3-7 Jets team that has woefully underperformed, Revis told the New York Daily News recently it's "because I'm old."  
He signed a five-year, $70 million deal with New York after winning his Super Bowl ring with the Patriots two years ago, as New England (not so) politely declined a $20 million option to retain his services.  By the time this season is in the books, he'll have earned approximately $33 million in guaranteed money for a team no longer in serious postseason contention.
Old, maybe.  All things - including age - are relative.  But is he still a "shutdown" corner?  "I think people will look at the price tag and not the whole body of work on what I've done in this game," Revis added.  "It will forever be remembered.  I'm not being cocky about it.  The numbers are there."
Recent performances suggest his age may be working against his common senses, as well as his numbers.
*John Rooke is an author and award-winning broadcaster, and is presently in his 24th season as the Patriots' stadium voice.  Currently serving in several additional media capacities - which include hosting "Patriots Playbook" on Patriots.com Radio - Rooke has broadcast college football and basketball locally and nationally for 28 seasons and is a member of the Rhode Island Radio Hall of Fame. *