Was that rain and wind moving through Foxboro Saturday night, or was that a collective sigh of relief from Patriots' fans?
One meaningless pre-season football game usually isn't a career-maker or career-ender for anyone, but Jimmy Garoppolo's performance in the 26-24 comeback win over the New Orleans Saints should at least take some of the bright spotlight away from the quarterback position heading toward September 10th.
Nothing to see here, let's move along people.  Jimmy G is going to be fine.
Plus, when you stop to consider a (hopefully) healthy arsenal of offensive options for him to choose from, rather than playing with – and against – 2nd and 3rd teamers, well then.  We might have something here.  The numbers were impressive enough, sure (28-of-33, 269 yards, 1 TD, 1 INT).  But it was his command, his presence, his je ne sais quoi that really stood out.
In other words, he had a little "somethin' somethin'" goin' on.  Good quarterbacks are born with that special quality.  It's a "star quality."  Others seem to be able to develop it over time, but only if they're fortunate enough to play for a team willing to invest in them over that time.
The Patriots may certainly be one of those teams willing to work on that investment.  Why else would they have drafted Garoppolo, and moved on from their previous options at the position, when considering the New England Patriots of, say, 2020 A.B.?  That's After Brady, of course.
If you can find a quarterback to develop, who is willing to put in the time and work on that development, and also show a little somethin' somethin' along the way?  Patriots' Hall of Famer Troy Brown might put it this way.
Forget the fact that Garoppolo may still need to step in as Tom Brady's understudy on September 10th against Pittsburgh, and that getting ready for the white-hot glare of the national spotlight is the short term goal.  In the long run, Garoppolo's performance shows he can lead, he can make tough decisions and he can bounce back after mistakes.  That's what you want – that's what you need from your everyday QB.
His interception following an overthrow in the second half was answered with two drives that led to field goals, ultimately deciding the outcome of the game.  His signature moment, however may have come when he spun away from a pass rusher (NO's Bobby Richardson) near the end of the first half, who seemed to have him wrapped up for a sack, and Garoppolo planted just long enough to throw a 24-yard touchdown to Chris Harper.
"Those are the type of plays that offensively and defensively we work on in practice, but those scrambles in practice are never quite the same as in the game because you're not hitting the quarterback and you're not really trying to get him down and all that," Bill Belichick said when asked about his effort on the play.  "It was good to actually have (it) come up where the quarterback does truly have to scramble and avoid pressure and make a decision, get his head up and get the ball down the field."
Maybe at another time, you take that sack.  But down 21-0 at that point, needing to give his team a spark, maybe his athleticism in making something out of nothing is what the Patriots were looking for when scouting their future at Eastern Illinois?
It was just one game, and a pre-season one at that.  But it might not have been entirely meaningless.  It was fun to watch the comeback effort, and it stands to reason it will be fun to watch the continuing development of the Patriots' future at QB.
If Saturday night in New Orleans is any early indication, the future is going to be fine.
TB12's not-so-excellent adventures
Here's the 800-pound gorilla in the locker room – Tom Brady has not had a Brady-like start to his pre-season.
Yes, yes.  It is the pre-season.  And Brady has had to shoulder a heavier burden than an 800-pound gorilla over the past seven months, to be sure.  But 2-of-5 for 13 yards passing and three straight 3-and-outs against the Saints?  BB himself might say "that's not exactly what we're looking for."
There is no expectation here that the Patriots' offense is in any sort of trouble.  Brady has completed almost 80% of his passes during practice sessions in camp.  There are three rookies on the line in front of him, and no binkies (right now) at the receiving positions to the side of him.  There is no thought here that TB12 will be anything short of the Brady of old, once the real games begin.
But if pre-season Game Three is truly the closest thing we'll have to the regular season for another three weeks, then this week at Carolina should at least see the intensity ratcheted up a notch, right?
Those gorillas can get pretty heavy to carry around after a while.  A solid performance against the Panthers could help lighten the load.
Last week it was this, this week it's that
In the pre-season opener against Green Bay, the offensive line gave up seven quarterback sacks, but paved the way for a scintillating Jonas Gray 55-yard touchdown play.  Against the Saints?
No sacks allowed, but there was barely any room for the Patriots' running backs to move...much less run.   LeGarrette Blount managed 15 yards on 13 carries, and on several occasions he and his fellow backs had to work hard just to regain the line of scrimmage.
82 yards on 35 carries (a 2.3 average) isn't exactly what anyone is looking for, either.  Consistency is, however, what everyone is looking for.  You can make an argument that Garoppolo's athleticism helped the line avoid giving up a sack or two, so it's unclear where any real improvement was made from last week to this week.
Rookies are manning the center and guard positions right now, and starting tackles Nate Solder and Sebastian Vollmer just returned to active duty.  But improved line play has to be a primary focus.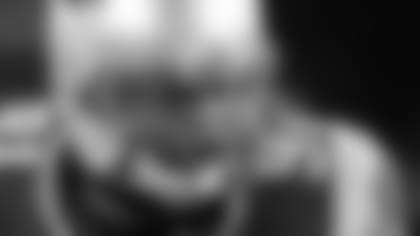 Living up to expectations?
Linebacker Jamie Collins took big steps toward becoming a big factor for other teams to deal with during 2014.  He became a player opposing offenses had to plan for, figure out or learn how to attack – which is a supreme compliment for anyone.
But he's certainly not Canton-bound yet.  Collins had a rough start in New Orleans, getting burned on a wheel route reception by Mark Ingram during the first series against the Saints, and missing a tackle on the second series.
For a player who is thought to be one of the Patriots' most athletic, and potentially most explosive on defense, Collins' play fizzled faster than a 4th-of-July bottle rocket.  Coverage has been a strength in his recent past, but not so much in this pre-season.  It's early, yet.
Week Three's dress rehearsal against the Panthers would be a good time to get those big steps from last year back again.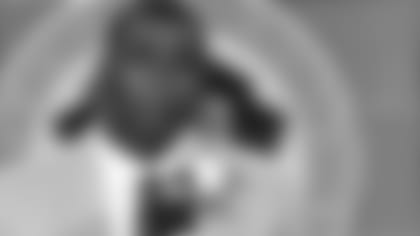 Carter's Hall-of-Shame example
Hall-of-Fame wide receiver and ESPN NFL analyst Cris Carter is in hot water, and rightfully so.  Over the past weekend, it was learned that during the NFL's Rookie Symposium from last year, Carter (along with noted bad-boy Warren Sapp) told the young players in attendance to make sure they have someone in their "crew" ready to take a fall for them if they ran into trouble.
"In case ya'll are not going to decide to do the right thing, if ya'll got a crew, you've got to have a fall guy in the crew," Carter said to the rookies in attendance. "I let my homeboys know, if ya'll want to keep rolling like this, then I need to know who's going to be the fall guy...if you're going to have a crew, one of them fools gotta know that he's going to jail.  We'll get him out."
Sapp, for his part, just laughed.  Of course, he has his own legal troubles to deal with at the present time.  But for a league that has fumbled just about everything it has touched in the past year, having a Hall-of-Fame player – with his gold jacket on, no less – tell rookies to find someone else to blame for their own actions isn't just dumb.
It's egregious.  It's reprehensible.  It's classless.  And it certainly should cost him his position as a representative of the NFL in front of impressionable young athletes, if not his job on television.   There have been suspensions and firings for worse behavior.
After initially refusing to comment publicly on his rather poor choice of words and beliefs, instead using his own actions as a way to promote his appearance on ESPN's Monday Night Countdown (which is why I doubt he was attempting any form of sarcasm), Carter later came to his senses.  Or had a visit from his agent.  Or both.
He tweeted "seeing that video has made me realize how wrong I was.  I was brought there to educate young people and instead I gave them bad advice.  Every person should take responsibility for his own actions.  I'm sorry and I truly regret what I said that day."
The whole story came to light after an ESPN The Magazine article featuring recently-retired San Francisco 49er Chris Borland mentioned his personal disgust with what Carter said at his rookie symposium.  "I was just sitting there thinking, 'Should I walk out? What am I supposed to do?'" was what Borland told ESPN.
The NFL even had the video displayed on its own website, under the title "Rookies learn life lessons from Sapp and Carter."  It was taken down from the site this past Sunday.
The league's overwhelming obtuseness aside, my vote for Nitwit of the Year goes to Carter, and we haven't even reached the regular season yet.  C'mon, man.
*John Rooke is an author and award-winning broadcaster, and is in his 23rd year as the Patriots' stadium voice.  Currently serving in several media capacities – which include hosting "Patriots Playbook" on Patriots.com Radio – Rooke has broadcast college football and basketball locally and nationally for 27 seasons and is a member of the Rhode Island Radio Hall of Fame.  *
Follow him on Twitter - @JRbroadcaster