Three thoughts for the price of one...after all, it is the giving season.
An unbreakable record?
Let's start with the thought that has surely crossed Patriots' fans minds, and undoubtedly entered the football-consciousness of most of America Sunday - that Tom Brady, statistically at least, is indeed the GOAT (Greatest of All Time).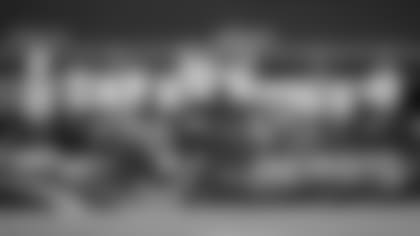 With career win #201, Brady surpasses Peyton Manning for total victories in a career.  And because TB12 seems to have gas left in his tank, who knows what his final tally will eventually read?  Suffice to say, this record - most wins as a starting quarterback in the NFL - is one of those barroom or water cooler discussions fans and football aficionados will engage in for years to come.
Can the record ever be broken?  In the present day and age of specialization, football's physical demands and the pressure to win, it's hard to believe another QB - now or 30 years from now - can ever measure up to this level.  I'd put this one on a par with Ted Williams' single-season .406 batting average, with Joe DiMaggio's 56-game hitting streak, with Wilt Chamberlain's 100-point scoring night in 1962 for Philadelphia over the New York Knicks.
Even if it simply stood at #201, would this record ever be broken?
That #201 occurred while his former Super Bowl XXXVI teammates gathered for a 15-year reunion of the very first Vince Lombardi trophy won by the organization speaks to his abilities, to his leadership, and to his staying power.  "I think that's a record that probably won't ever be broken," running back LeGarrette Blount said in the locker room Sunday.  "He'll continue to build on it this season, and he's looking great while doing it."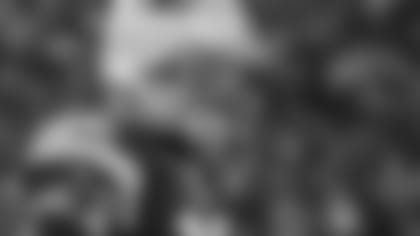 "I mean, the guy lives, breathes and dies football," Julian Edelman added.  "He's a great leader. He's a great role model to learn after and it's an honor to get to play with a guy like him."
And this from the other side, a back-handed compliment perhaps.  "I grew up watching him," Rams' safety T.J. McDonald told the Boston Globe, "and he's a fan of my pops. (Brady) is an old man now, so for him to still be doing what he's doing it's something special.  I've got nothing but respect for him."
Good thing, too.  The two were entangled briefly after McDonald put a hit on Brady Sunday that TB12 didn't particularly care for.  As Brady barked after the hit, McDonald just turned and hustled off the field.  
There have certainly been other quarterbacks with great numbers, with unparalleled leadership qualities and good locker room attributes.  We could list a bunch of them here, and we'd be right to say they were all-time greats at the position.  But none has as many wins as Brady does, and isn't this game ultimately all about winning and losing?
"I don't think you win over 200 games by doing just one or two things right," said Bill Belichick.  "You do a lot of them.  He does."
This coming from a guy who has done a few things right himself.   Takes one to know one, doesn't it?
The Gronk factor
With Rob Gronkowski moving to the injured reserve list following back surgery last week, did the Patriots' chances for playoff success take a bigger hit than the one Gronk took against Seattle?  Or against the Jets?
That would appear to be the case, with dozens of pro football pundits suggesting New England's road to the Super Bowl has hit a major speed bump, which could provide opportunity for other teams the Pats might face.  
Even Las Vegas odds favoring the Patriots have tumbled, although not by much.  But the analysts at SportsLine suggest New England's shot to win the big one dropped from 31% to 24% with Gronk's injury.
Horse hockey.  Who comes up with this stuff?  Some stat geek who has never seen the inside of a locker room?
There is no question the loss of Gronkowski is a blow for the Patriots' offense, and that his presence certainly can make things easier on his own teammates, as much as it makes things difficult for the other sideline.  But to suggest the Patriots have opened a door previously shut tight for other teams discounts the talents of those other teams.  
And, suggests Gronk's teammates can't possibly go on without him.
It is true he led the NFL in yards per reception this season, and in big play catches (25 or more yards).  It is true the Patriots generally have a more-potent scoring offense with him on the field, than without him.  
But the Patriots also have more quality wide receiver depth than in previous years when the injury bug has bitten, and another tight end named Martellus Bennett who is in the right place - at the right time - to improve his stock while in pursuit of a new contract for himself.  Opportunity can be a great motivator.
This is precisely why so much attention was placed on depth and health in the off-season...for the moves you have to make, not the ones you want to make.  So, forget the doom and gloom.  One man's trash is another's treasure.  Versatility on offense, and talent, remains intact.  
Gronk's style of play, with emotion and abandon, doesn't exactly line up with playing it safe, does it?  Injuries are bound to occur.  But ruin a season?  Look, even the venerable SportsLine Vegas geeks still say the Patriots have a better chance of ultimate success than anyone else.  
You'd rather have him than not, of course.  But his absence doesn't mean the year is over.  If the Ravens, Broncos, Dolphins and a few others feel a little better about things now, that's fine.  
Maybe the Patriots have their opponents right where they want them?
A kinder, gentler NFL?
Alan Branch had a potential four-game suspension reduced to zero?  Is the NFL going soft on crime and punishment, especially where the hated Patriots are concerned?
No, probably not.  Maybe, the NFL has finally smartened up a bit.  Or more likely, the alleged transgression simply wasn't what it was originally made out to be.
The answer undoubtedly lies somewhere in the middle of the extremes - an original report from ESPN that suggested Branch would be suspended for violating the league's substance abuse policy, and then tossing the penalty aside before Branch could even participate in a hearing to defend himself.
Whatever the case, Branch certainly believed he was being wronged, and was apparently ready to prove just that.  It turns out, he didn't need to.  Weird that the case just gets dropped?  Just like that?
Either the "case" against him was flimsy, or someone decided to do Branch and the Patriots a favor.  
Which do you think it was?
A win is a win is a...
Now, for the scrutiny part.  
As the 26-10 final score might indicate, it was a rather lackluster day for the scoreboard even with the excitement surrounding Brady's big day - and the reunion of the XXXVI champs.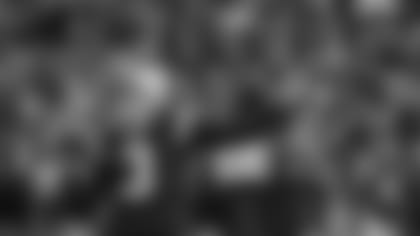 Penalties wiping out drives (Joe Thuney, Martellus Bennett had holding calls early), offensive drives sputtered and stalled, field goals were scored instead of touchdowns.  At least Stephen Gostkowski (4-for-4 on field goals) looked like he's kicked some bad habits to the curb for the time being.
Overall, the Patriots' defense will look like it had a superior day, limiting Los Angeles to 162 total yards.  But 66 yards came on one late pass play to Kenny Britt, the longest allowed by the defense this season - and it came on 4th down.  The Rams also are dead last in the NFL in total offense.  
Just goes to show you, every dog can have its day.
Four-of-16 on 3rd down conversions for the offense is nothing to be excited about.  Cyrus Jones fumbling on a punt return (again) is nothing to be excited about.  Getting three points where seven should have been scored is also nothing to be excited about.  
Yes, a win is a win.  But there is a month's worth of games left to play, with at least three of those against teams who may have more to play for than you do.  And the fourth team just flat-out hates you.
How's that for scrutinizing things?
When is a tie not a tie?
The national TV cameras were focused on Carolina at Seattle Sunday night, and when the defending NFC champion Panthers - struggling to become playoff-worthy this season - took the field, Derek Anderson started at quarterback?
This isn't meant to denigrate Anderson.  He did throw an interception on Carolina's opening drive in a 40-7 loss to the Seahawks, but that wasn't the sole reason for the Panthers' ineptitude.  There was plenty of blame to go around, as the final score might indicate.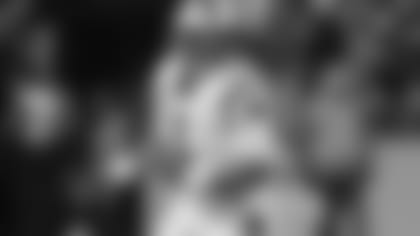 Cam Newton came on to start at QB for the second Carolina possession of the game, and stayed in the rest of the way.  TV reported his benching at the start was due to a dress-code violation, for not wearing a tie.  Head coach Ron Rivera owned up to that afterward, as did Newton.  
Rules are rules, I suppose, so sticking to your guns (or your rules) is a trait not often seen in this era of entitlement.  Applause, applause, applause.  But in a game your team desperately needed to win to stay entrenched in a post-season chase, would you have made the same choice as Rivera?
Better yet, knowing the rules and the stakes at hand, would you have made the same choice to go sans tie as Newton did? 
*John Rooke is an author and award-winning broadcaster, and is presently in his 24th season as the Patriots' stadium voice.  Currently serving in several additional media capacities - which include hosting "Patriots Playbook" on Patriots.com Radio - Rooke has broadcast college football and basketball locally and nationally for 28 seasons and is a member of the Rhode Island Radio Hall of Fame. *