For a little more than a half Sunday night, it sure looked like the Patriots had more than they could handle against a San Diego Chargers team very much in the fight for their own playoff spot.
Red zone lapses on offense…a fumbled reception returned 53 yards for a touchdown by the Chargers' defense…another red zone misfire just before the half on a Tom Brady interception…four straight three-and-outs to start the second half. Questionable play calls…little penetration on short-yardage running plays.
Whoa. We'll borrow a famous line from actor Slim Pickens in the movie Blazing Saddles, which seemed appropriate as the game entered the 4th quarter in San Diego – "just what in the wide, wide world of sports is goin' on here?"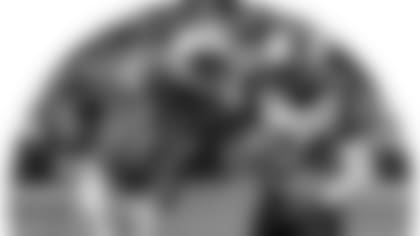 It wasn't what anyone expected of New England. But perhaps what Patriot fans witnessed was the emergence of a defense good enough to win a game almost by itself…even without a couple of key players in the lineup. No Chandler Jones? No problem…Akeem Ayers (late 3rd quarter interception) made a big play, and Rob Ninkovich held fast with his Iron Man mentality (two tackles for loss and a sack). No Dont'a Hightower? In steps linebacker Jamie Collins to not only call the plays, but to respond with his first career two-sack game, the 4th such game for a Patriots' defender this season.
Add to this eclectic mix a defensive line that held tight against the Chargers' running game…and a secondary that had a Pick Six called back due to a penalty…a shut-down of primary receiving targets Keenan Allen (two catches, three yards) and Eddie Royal (two for 30 yards)…and a lay-the-smack-down mentality from cornerback Brandon Browner after getting burned for a score…and you might have something here.
The final score was 23-14 in favor of the Patriots, but the message sent to the rest of the NFL Sunday night was one of tolerance, and resilience. "Our guys really responded to being down, kept fighting back, made plays in all three phases of the game," Bill Belichick told reporters after the game. "Really defensively can't say enough about that effort without Hightower, just everybody stepping up…(linebacker Jonathan) Casillas and Collins."
San Diego's offense managed to score just one touchdown, and the NE special teams also blocked a punt that set the offense up for a score. "They (the defense) kept us in it all night," Brady said. "That was a defensive win right there. I love the way those guys played on defense."
What wasn't to love? Holding the Chargers to a mere 216 total yards and sacking QB Philip Rivers four times, the defense indeed kept the Patriots in it, until Brady could hook up with Julian Edelman on a 69-yard catch-and-run score that broke the game open midway through the 4th quarter. Some weeks, the defense has struggled to get off of the field on 3rd downs, and did so again early in this one. But after Ayers' interception of Rivers with 6:20 left in the 3rd quarter, the Chargers couldn't convert on 3rd down again. The defense clamped down, hard.
And that could be tough for any team to handle in the coming weeks.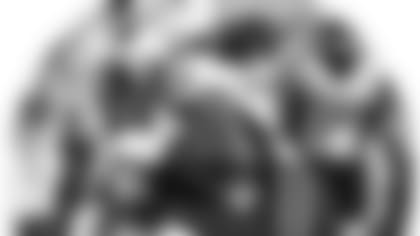 Big hits bring more dirty laundry** – Brandon Browner brings a toughness to the Patriots' defense that has been lacking the past few seasons, but the penalty flags are piling up. His 3rd quarter hit on tight end Lardarius Green, which produced a 56-yard interception return by Devin McCourty for a touchdown, was called back for unnecessary roughness. Replays showed Browner led with his shoulder in making contact with Green, yet the officials saw the receivers' head pop back…which undoubtedly led to their snap decision in throwing the flag for helmet-to-helmet contact. Maybe these plays should be subject to replay review? For Browner's sake, let's hope so…because penalties that wipe out touchdowns can't be tolerated. Or repeated.
Decisions, decisions – Maddeningly at times, the offense seems to overthink (outthink?) themselves, and it led to some red zone difficulties again Sunday night. In the 17-play 1st quarter drive that ultimately led to a field goal, the Pats had 2nd-and-goal at the SD one following a nine-yard LeGarrette Blount run. Run the ball again, right? Nope. Incomplete pass, followed by a Brady sack. A 1st-and-goal at the four in the 2nd quarter also ended up with a field goal. In all, 1-for-4 scoring TD's inside the opponents' 20 and low percentage plays on 3rd and short contributed to a sputtering offense.
Miscues aren't costly, this time – Two turnovers resulted in a possible 14-point swing in this game, as Brandon LaFell's 2nd quarter fumble was returned 53 yards for a score by Darrell Stuckey, and Brady's interception just before halftime took away seven potential Patriot points. Add to these McCourty's Pick Six called back for Browner's penalized hit, and a potential three-score swing off of the board is usually enough to sink your chances on the road against a playoff contender. The mistakes make the overall New England defensive performance really stand out.
The Race to be Last is on
It's a different kind of competition, to be sure. And, it's probably one that the participating teams don't necessarily want to be front-running. Or do they?
While we play the "if the season ended today" game each week leading up to the playoffs, there's another game going on among the NFL's bottom-feeders…and it's a game that could have as much, or more, riding on the outcome as any playoff game they could play. The race for the NFL's top draft pick next spring is on…and with it comes the burden of making the "right pick" in order to, eventually, become a playoff team. Or at least a better team than they are right now.
The Tampa Bay Buccaneers hold the top spot as of this moment, with two wins to their credit so far this season after losing a third straight game Sunday. But don't discount the chances of the two-win New York Jets…who ran almost at will against the Miami Dolphins Monday night a week ago and still lost. That's hard to do…and with the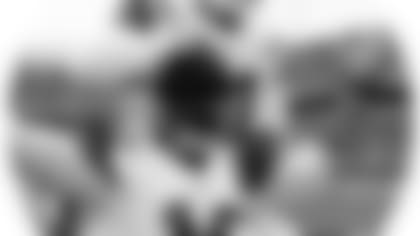 internal heat emanating from the Jets' locker room – Rex Ryan's status, players saying management has "quit on the season," others griping about Geno Smith at QB and even backup QB Michael Vick saying "I don't look at it as me getting benched" after he was pulled from a 38-3 loss to Buffalo…well, the circus isn't going to end well under the Big Top in the Big Apple.
Embattled GM John Idzik ostensibly started Smith to get another look at him, and Ryan thumbed his nose at the idea – rushing the ball 49 times and passing only 13 against the Dolphins, basically hiding Smith from the game plan. And then, on their first play from scrimmage in a 30-24 loss to Minnesota this past week, Smith threw a pass on the first play from scrimmage – for a Pick Six. Here's the deal. The players like their coach. The GM will probably fire the coach. And it will be up to the GM, the new coach, and next year's roster of players to pull this franchise out of the morass it sits in.
The Patriots, of course, get to play at the Jets in their next-to-last game of the regular season. Getcha' popcorn ready, as the fight to the finish is about to begin. There are five teams sitting at 2-11. I like the Jets here, coming hard from the outside, to nip the Bucs (or Raiders or Titans or Jaguars) at the wire for the top spot. Or rather, make that the bottom spot.
A Free Agent Free-for-all
It happens every week, sometimes every day, on Patriots.com Radio.
Someone emails a question, or calls in to ask about NEXT season, before THIS season is over. There's a constant fixation on the future among some fans – and I suppose I understand that, sort of – and the need to discuss potential personnel moves.
While the personal preference is to focus on what's happening THIS year (and I think the PFW guys would tend to agree), we'll be as accommodating as possible for those with the "big picture" view. How about some free agent names to consider in the off-season?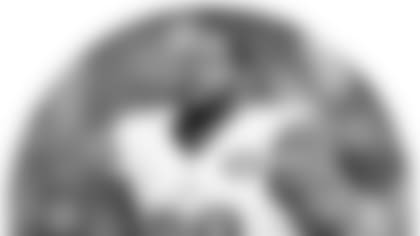 Ndmaukong Suh, Justin Houston, Jason Pierre-Paul, Brian Orakpo, Demaryius Thomas, Dez Bryant, Randall Cobb, Julius Thomas, DeMarco Murray…and a guy named Darrelle Revis. Revis, technically, is still under contract to New England, but his contract will most likely need to be restructured in order to remain a Patriot. Expect plenty of attention (and money?) to come his way.
Those guys are all game-changers, and they sure seem to fit potential Patriot needs. Pass rushers, receivers and defensive backs…and even though Murray could be an MVP for Dallas, the Cowboys' priority signing might be Bryant…which would leave Murray available to seek a new address. Patriots' safety Devin McCourty will also be sought by someone, if not New England.
Best guess here is the Patriots will decide on their own potential free agents first (Revis, McCourty, Stevan Ridley, Shane Vereen) before moving forward on seriously considering others. Not everyone is a lock to return, mind you.
We now return you to THIS regularly scheduled football season, already in progress.
They're all still on TV, at least
Speaking of this current football season…has anyone else wondered why some AFC games are appearing on Fox, and some NFC games are getting a run on CBS?
It's called "crossflexing," and under the current TV contract the networks can opt into the other conferences' games they don't normally cover (AFC games on CBS, NFC on Fox) at least twice per season, allowing them to have access to every stadium in the league. If they want it. The crossflex policy also effectively guarantees each local CBS and Fox affiliate TV station in a team's primary market to carry at least one (home team) game per year.
Confused? Good. You're not alone. Suffice to say the networks always want to be able to maneuver for the best possible games each week, and the local stations always want to be able to show the home team at least once. The current policy of crossflexing is the result of those wishes.
As for the upcoming playoffs, there are a couple of new wrinkles that we haven't seen before. ESPN will get its first taste of the post-season by airing a Wild Card game. And because of the self-proclaimed World Wide Leaders' playoff push, we won't see the Saturday Wild Card doubleheader on a single channel/network any longer. Each of the networks (CBS, Fox, ESPN and NBC) will get a Wild Card game.
There will also be a Wild Card game available via streaming, as ESPN will put its game on the WatchESPN app. NBC has streamed previously, and is expected to stream both of its games (another in the Divisional round) again as well. In the Divisional round, Fox gets both NFC games, while CBS and NBC will each get one. What about mobile viewing? Verizon customers are all set.
As for the Super Bowl, its NBC's turn to host the big game (XLIX) and while an official announcement hasn't been made, streaming has occurred over the past three games…and is expected again.
Make sense? Good, glad that's settled. There will be a quiz next week…and no cheat sheets allowed.
Seattle is charging hard in the NFC West, with a thoroughly dominating win this week over the Philadelphia Eagles. The "Legion of Boom" defense appears to be rounding into post-season shape, as the Seahawks held the Eagles to just 139 net yards of offense Sunday…after they had been averaging 35 points and 420 yards per game since Mark Sanchez took over at QB for Nick Foles…
There's never been a repeat champion in the NFC South. But incredibly, the Carolina Panthers can still pull off that feat, even though they sit at 4-8-1 after whipping New Orleans 41-10. Carolina plays Tampa, Cleveland and at Atlanta in their final three games…Brian Hoyer's performance wasn't pretty in Cleveland's 25-24 loss to Indianapolis. With the Browns fading at 7-6, might we see Johnny (Football) Manziel at the helm soon?
With both Buffalo and Miami losing Sunday, the Patriots can clinch the AFC East (for a sixth straight season, and the 12th time since 2001) with a win at home against Miami next Sunday…they've compiled the best record in the NFL after Thanksgiving since 2001 (81-21)…the team holds the best road record in the league since 2000 (77-42)…they hold the best record in the NFL over the final four games of a season since 2009 (18-3)…and Tom Brady is 46-7 as a December starter (best among all QB's with at least 20 starts).
Borrowing from the financial world and in social media parlance, those numbers would indicate the Patriots right now are a strong "buy" – and trending "up" in New England.
--
John Rooke is an author and award-winning broadcaster, and has been the Patriots' stadium voice for 22 years. Currently serving in several media capacities – which include hosting "Patriots Playbook" during the season on Patriots.com Radio for a 14th year – Rooke has broadcast college football and basketball for the past 26 years and is a member of the Rhode Island Radio Hall of Fame.
Follow him on Twitter - @JRbroadcaster