Your worst fears have arrived. The team you may know the least about, perhaps because you didn't face them during the regular season, is now prepared to come into your house and whip you into the off-season.
Sure, the Baltimore Ravens are a team that just squeaked, really, into the playoffs to begin with. Sixth seed in the AFC? Can't beat out Cincinnati - or Pittsburgh - within their own AFC North division? There are legitimate reasons, of course, why Baltimore finished 3rd in its division, yet still reached the playoffs after beating Cleveland and having San Diego lose in Week 17. There were some problems at the start of the year, including an off-field story surrounding running back Ray Rice that provided plenty of added distraction...season-ending injuries to four starters and the four-game suspension of defensive tackle Haloti Ngata.
Just enough distraction, it now seems, to allow a pretty good football team the time they needed to get things together.
Argue the point if you will, but Baltimore head coach John Harbaugh believes his QB, Joe Flacco, is the best in the game today. Said so, too. What else would you expect him to say? "The best quarterback in football," Harbaugh said Saturday night after the Ravens won at 3rd seeded Pittsburgh 30-17. "I'll take him every day of the week and twice on Sunday - or Saturday night." Hard to find a ton of fault with his assessment (18-of-29, 259 yards, 2 TD's against the Steelers), although there are plenty of people who will take up the argument in New England.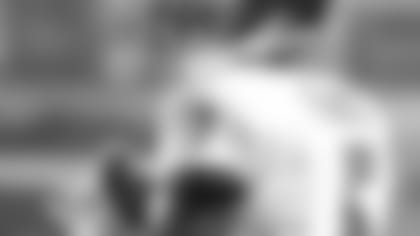 Flacco has won a Super Bowl before, Flacco can move in the pocket, Flacco can throw (and connect) it deep. While the Ravens' struggled on offense over the past few weeks of the regular season (sound familiar, Patriots fans?), under 1st year offensive coordinator Gary Kubiak (the former Houston head coach) Baltimore has returned to what made them successful previously...with a running game, the ability to strike with the deep ball, a stout defense and an in-it-to-win-it attitude.
That combination of attributes is what won the Super Bowl for the Ravens in 2012. They also beat New England, at Gillette Stadium, on that journey along the way. Playing in Foxboro should provide some level of familiarity, if not comfort, for Baltimore...making their 4th post-season trip here since 2009, and winning twice (2009, 2012). Perhaps, a healthy dose of respect and preparation for an opponent you haven't played this season is just what the Patriots need right now?
After all, there's nothing like a short memory and a little focus...for an opponent that has a recent history of whipping you into the off-season.
Line 'em Up - We're stating the obvious here, but the Ravens' front seven on defense is a strong suit. The Patriots offensive line is, well, is what it is. Baltimore makes it tough to run (4th fewest rushing yards per game allowed), and puts plenty of pressure on the QB (Elvis Dumervil had 17 sacks). Former New England defensive coordinator Dean Pees runs the show for the Ravens, so it's not like the Patriots won't know what to expect. The big question is - can they handle it?
Get mentally straight - Ed Reed isn't walking through that door. Ray Lewis isn't walking through that door. Haloti Ngata and Terrell Suggs are, even if both players have some wear and tear compared to previous meetings against them. Understand, however, that Baltimore knows it can win in Foxboro. Forget seedings, forget the past 17 weeks. Focus on the here and now...and focus on playing your game. Not the Ravens' game.
And get Offensively Great - Being healthy here will help, a lot. Having Julian Edelman underneath, Rob Gronkowski up the middle, and Brandon LaFell over the top can attack Baltimore's Achilles heel - the secondary - with success. But how do you get into a groove that's been missing for the better part of a month? That's the question that will be answered, for better or worse, come Saturday. Play-calling will be key, especially to keep the Ravens off-balance, and so will ball-protection...to keep from giving the Ravens a short field in return.
It's a phrase made famous by NFL super-agent Drew Rosenhaus in 2007, in response to several inquiries tossed to him about wide receiver Terrell Owens, before the former Philadelphia Eagle flew the coop for Dallas...and eventually flew out of the league altogether.
It's also a phrase that seems to be easily learned by players who know they must face the music, and simply don't have another answer for their, um, actions...like Detroit's Ndamukong Suh.
After stepping on Packers' QB Aaron Rodgers a week ago and getting suspended for the transgression...then having the suspension reduced to a $70K fine, you knew (and so did Suh) he'd face the music when it came to meeting the media after the news played out. His answer? No less than nine "next question" responses...including when he was asked if he really couldn't feel his feet because of the Lambeau Field cold. That was his own answer to the NFL, as a reason for his stepping on Rodgers' leg. So it was already on the record.
As the legendary Forrest Gump once said, "stupid is as stupid does."
Suh is unquestionably one of the best to play his position, defensive tackle, in the league. As an All-Pro player, however, he's also one of the most-questioned players in the league when it comes to questionable actions on the field...having quite the reputation as a dirty player. Seven player-safety violations? Fines totaling almost $300K? Yup, and yup. Oh, and free agency is looming in the immediate future, too.
The bad-boy thing shouldn't be much of an obstacle for any team who can afford his price tag...even though it should be.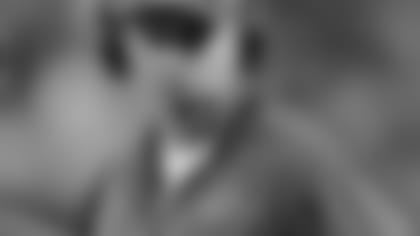 Bills buffaloed by Marrone, Polian
After narrowly missing out on the post-season, but leading the Buffalo Bills to a winning record for the first time in a decade, you'd think Bills' head coach Doug Marrone would have been in pretty good shape within the organization...even with new ownership ready to rock the boat.
ESPN Buffalo Bills reporter Mike Rodak told Patriots Playbook listeners the week prior to New England's loss to the Bills he wouldn't be surprised if Marrone had to fight to keep his job. Turns out, Marrone didn't feel like fighting for his job...and after just two seasons in Buffalo he opted out of his contract.
Marrone's contract included an option to leave if new ownership took over while he was head coach, and of course, that happened with Terry and Kim Pegula's purchase of the franchise from the late Ralph Wilson's estate. With uncertainty over the direction of the team, over an inability to assure raises for his assistants - and with the possibility of Bill Polian coming on board to oversee the operation - Marrone pulled the plug on his Upstate New York stay, and gets a $4 million golden parachute. And now, with Polian deciding not to pursue a front office position with the Bills, Buffalo is left high and dry without a coach. GM Doug Whaley, whose future was uncertain had Polian moved in, remains behind. As do the players, several of whom feel Marrone quit on them.
Marrone should find a soft landing somewhere soon...he has been mentioned prominently as a potential successor to Rex Ryan in New York as the head coach of the Jets, and interviewed for the job over the weekend; former Bills' QB Frank Reich has massive support, coming from San Diego as offensive coordinator, and current Buffalo defensive coordinator and former Detroit head coach Jim Schwartz is also a likely candidate. Two other candidates worth considering here - former Patriots' LB coach Pepper Johnson, and the former HC of the NYJ...Rex Ryan.
Wouldn't that be a hoot if the Bills and Jets basically swap out head coaches? Life in the AFC East...gotta love it.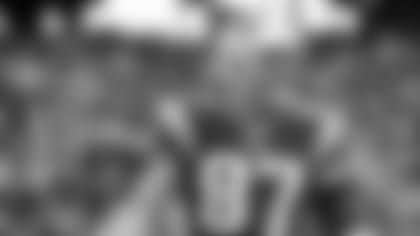 Pro Bowl? Meh. All-Pro? Priceless. Being named All-Pro is a much better measure of a player's worth, the kind of season he may have had and what kind of real value he has to his team. Two players were unanimous Associated Press 1st team selections - Houston's J.J. Watt, and Patriots' tight end Rob Gronkowski.
The voting process still has flaws, as does the voting for Pro Bowl rosters. 50 votes from various media members around the country are cast, ostensibly from writers and broadcasters who cover the NFL on a regular basis. Hopefully, that is still the case...although when it comes to naming the 2nd team selections, often those picks are a result of regional and/or personal bias.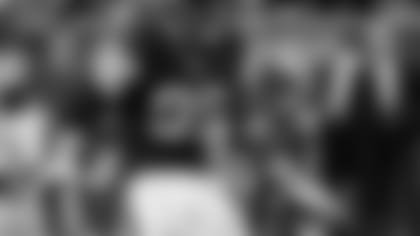 The 1st team selections usually do represent the best of the best, and in the case of the Texans' Watt...well, it's hard to argue his appearance on the 1st AND 2nd team NFL All-Pro defense. While 45 of the 50 ballots placed him as one of two defensive ends (the other being Buffalo's Mario Williams), the other five ballots had Watt as a defensive tackle - due to his play this season on the interior line in sub packages. That was good enough to earn a 2nd team slot at tackle, along with Tampa Bay's Gerald McCoy, and behind first-teamers' Ndamukong Suh of Detroit and Marcell Dareus of the Bills. Still, hard to imagine him NOT being a unanimous pick at DE.
Gronkowski thus was the only player named on all 50 ballots cast by All-Pro voters. NFL Media's Nate Burleson said on NFL Now last week that Gronk looks like he was "built in a lab," and "pieced together by the football gods." Patriot fans have known for some time that Gronkowski, quite simply, is too big for the quicks, and too quick for the bigs. His unique blend of talent and physical ability certainly creates opportunity for others, most notably Brandon LaFell and Julian Edelman. Burleson added that to shut Gronk down would require a defensive back with Kam Chancellor's size, Richard Sherman's playmaking talents and Patrick Peterson's speed and quickness.
In other words, someone from a lab...preferably not from the same petri dish as Gronk, however.
As for other notables to reach all-pro status, or not...Darrelle Revis was named to the 1st team at cornerback, out-polling Seattle's Sherman by one vote. Stephen Gostkowski was elected 2nd team placekicker, edged by ex-Patriot-now-Colt Adam Vinatieri. Tom Brady failed by one vote to nose out Dallas QB Tony Romo for 2nd team honors, behind Aaron Rodgers from Green Bay. Sebastian Vollmer finished sixth among offensive tackles (four were selected), Dan Connolly received one vote at guard, Jamie Collins and Dont'a Hightower each got two votes at inside linebacker...missing the 2nd team by two votes. Devin McCourty also received a couple of votes at safety.
Dallas led the way with four All-Pro picks. Nary was a vote managed by Vince Wilfork, who had himself quite the comeback year on the defensive line. Guess the voters missed out on Wilfork's real value to his team - which to the Patriots, was priceless.
John Rooke is an author and award-winning broadcaster, and has been the Patriots' stadium voice for 22 years. Currently serving in several media capacities - which include hosting "Patriots Playbook" during the season on Patriots.com Radio for a 14th year - Rooke has broadcast college football and basketball for the past 26 years and is a member of the Rhode Island Radio Hall of Fame.
Follow him on Twitter - @JRbroadcaster