It was a tale of two halves, alright. It was the best of times, it was the worst of times.
With all due respect to Charles Dickens, there wasn't much good at all about the first half of Sunday's game with Miami at Gillette Stadium. New England actually led the game at halftime, but it's hard to imagine anyone felt good about the 14-13 margin.
"(We) really didn't do much to help our offense," Bill Belichick said post-game, "other than the interception (by Duron Harmon). We just didn't play well in the first half offensively. Obviously, we weren't coached very well, either. It just wasn't very good."
The special teams did come up with a Jamie Collins-blocked field goal (tying a franchise record with three in a single season) and a return of 62 yards for a touchdown by Kyle Arrington, but other than that, there wasn't much to boast about. And after Miami had an officials' call on the field overruled by replay that resulted in a 32-yard scoring pass from Ryan Tannehill-to-Mike Wallace just before the half, the Dolphins were in position to keep their good times rolling as the second half started.
Tom Brady thought differently, however.
"It was the age of wisdom, it was the age of foolishness," Dickens also wrote in his famous opening stanza to the legendary novel "A Tale of Two Cities." And TB12 took those words to heart. On the opening drive of the 3rd quarter and facing 3rd and 11 at the Miami 20-yard-line, Brady personified Dickens' line by taking off on a 17-yard scramble (his longest run in seven seasons) that more resembled a Clydesdale lumbering down a parade route than a gazelle deftly darting through a pack of predators.
And instead of sliding to the turf with a first down, he and Dolphins' safety Walt Aikens collided with a pop that resonated throughout the stadium, and undoubtedly jolted the Patriots' sideline. Brady then jumped to his feet, the Patriots scored on the next play (a three-yard LeGarrette Blount run), and the good times just kept rolling from there…on the way to a 41-13 division-clinching victory.
292 yards of offense in the second half (102 in the first). Touchdown strikes to Rob Gronkowski (27 yards) and Julian Edelman (6 yards). 24 points in the 3rd quarter – most ever scored by the team in a third period. Two Stephen Gostkowski field goals that enabled him to surpass Adam Vinatieri as the franchise's all-time scoring leader…all of it ignited by Brady's run that might not have been wise, but certainly was smart. "I think it was a play that we needed to make so it was good to make it at that time," Brady explained. "I was going to slide but I was pretty pissed off that time so I figured I wouldn't slide. I wish I wouldn't have gotten knocked down, but that's the way it goes."
Yup, it does. Fortunately for the Patriots, it meant the best of times were once again right around the corner.
Brady's bunch in a rut –** There's some bad to go along with the good, of course. The Dolphins' defense managed to tip three TB12 passes in the first half, picked him off once (LB Jason Trusnick did the deed) and got another tip in the second half. Miami's defensive line was clued into his habit of throwing on a downward angle, and had their hands up. That Brady was able to turn things around as dramatically as he did in the second half was a big part of the game's storyline.
Banging on Browner – Same song, another verse…just like the first. Two pass interference calls in the second quarter kept the Patriots' defense from getting off of the field in a timely fashion. Even though the team committed a manageable five penalties (for 51 yards) during the game, Browner by far and away is the leading culprit when it comes to yellow hankies, with 14 flags accepted against him so far this season. He's become a marked man in the secondary by the game officials. Is he setting a physical tone, or ultimately hurting his team with his play and decision-making?
What would you do? –Late in the 2nd quarter, the Patriots took over possession at their own 15 with 40 seconds left on the clock. Three Shane Vereen runs for two yards took 29 seconds off of the clock, which left Miami with enough time after a 32-yard punt return (six seconds) to burn the defense for a 32-yard scoring play. Bad clock management? Poor play-calling? Poor execution on both sides of the ball at the end? Yes, yes and yes…
Felt like a million bucks **
Have you ever seen a million dollars? Better yet, have you ever seen anyone actually win a million dollars? It happened at halftime of the Patriots' game with Miami, as Ernest Tomascik (surely he'll be changing his name and phone number now) of Fairhaven, MA won a cool $1,000,000 by selecting an oversized lottery ticket on the field in the Mass Lottery's Second Chance halftime promotion.
His winning number? Why, it was #12 (for Tom Brady), of course. When he opened the envelope on the ticket, it showed "$1,000,000" in big, blue numbers, indicating the amount of his big prize. Naturally, the Patriots then proceeded to play like a million bucks in the second half by dispatching the Dolphins.
Left in Johnny Football's wake
Yes, so Johnny Football has finally been moved to 1st string.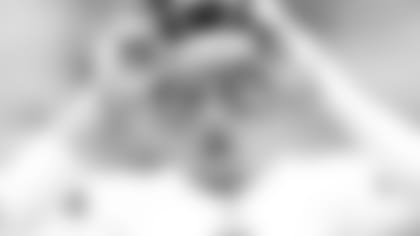 His debut against Cincinnati was anything but "money," however, in a 30-0 defeat. It shouldn't be all-that-unusual for a team's 1st round draft pick to finally be named a starter, but that was the case last week for Cleveland Browns' quarterback Johnny Manziel. And just what does his new starter-status mean for former Patriots' signal-caller and erstwhile Cleveland QB Brian Hoyer? 
It means in all likelihood, Hoyer returns to the status he held for three-plus years in New England…as a back-up for someone else. Hoyer's early-season play as Cleveland's QB (and 10-6 overall record as a starter) certainly put the Browns in position to contend for a playoff spot, but his 1:6 TD pass to INT ratio in the three weeks leading up to a 25-24 loss to Indianapolis sealed his fate…forcing coach Mike Pettine to make the move to the headline-grabbing Manziel. It is true Hoyer may not have had quite the receiving support that Manziel will get – most notably from Josh Gordon as he gets back into shape after a 10-game drug suspension – but with Hoyer's free-agent status prior to next season, and his failing to seize control of the Cleveland job, his demotion and eventual exodus was pretty much expected.
Hoyer will undoubtedly find some takers on the open market, but not at the price he might have once hoped for when a long term deal with Cleveland was still a possibility. If he can tolerate the term "veteran back-up," it's possible he could end up similarly to where guys like Chad Henne (Jacksonville, 2 years & $8 million) and Ryan Fitzpatrick (2 years & $7.5 million at Houston) have recently found themselves. There are seven teams that could also be looking, at the minimum, for a new starter next year as well – Buffalo, the New York Jets, Tennessee, Tampa Bay, Washington and perhaps St. Louis and Houston, too. Other teams will also be in search of back-ups, and someone to push the starter.
While a return to New England would be unlikely with Jimmy Garoppolo holding the two-spot behind Tom Brady, Hoyer should fit the above criteria well, for someone. Injuries happen, situations can change. It might be best for a few teams to have Hoyer's number on speed-dial. And in Cleveland's case – considering the results of Manziel's starting debut – maybe the Browns shouldn't discard his number, either.
Geno's boast draws guarded response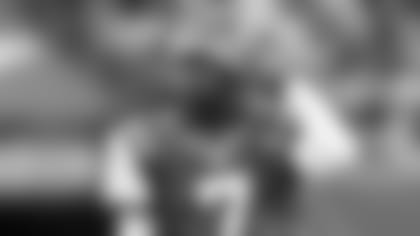 Speaking of those J-E-T-S, who will be hosting the Patriots next Sunday, their current QB Geno Smith said last week he believes he's "shown flashes of being a Pro-Bowl caliber quarterback" during his first two seasons in New York.
Huh? Did we miss anything recently that might have backed-up his comments to New York's Newsday? Of course, it's easy to take his quote out of context, because he did finish the boast by adding "what we're looking for here is consistency. The best teams have consistent quarterback play and I realize that and that's truly what I want to show to the fans and everyone outside the building."
After Sunday's performance (179 yards passing, 1 TD, 0 INT) in a 16-11 road win over equally-dismal Tennessee, Smith has managed to go "pick-less" in just seven of his first 28 NFL games, with four of those games coming during his rookie season. Almost half of those games resulted in a passer-rating of less than 70…including an Animal House-John Blutarsky-like "zero-point-zero" grade against Buffalo. Jets offensive coordinator Marty Mornhinweg responded to Geno's bravado by telling ESPN "we all have to play better and we have to coach better. We'll leave it at that." Not exactly a ringing endorsement from your coach.
Then again, there was that 27-25 near-defeat of New England on October 16th in Foxboro, where Smith completed 20-of-34 passes for 226 yards and a touchdown to TE Jeff Cumberland with 2:31 left that almost beat the Patriots.
That game was Pro Bowl-like, almost. It certainly got the Patriots' attention then, as it probably does again right about now. Maybe that was what Smith was trying to tell/sell Newsday.
Superman's Kryptonite emerges from crash
From the looks of things, Carolina quarterback Cam Newton is one lucky fella.
The auto accident he was involved in last week, a roll-over that occurred near the Panthers' headquarters, was ruled routine by Charlotte police and no charges were filed. Newton suffered a back injury similar to the one suffered by Dallas QB Tony Romo earlier this season – with two transverse process fractures in his lower back. From photos of the accident scene, showing his truck cab completely crushed…even Newton said it's lucky no one was killed. Including himself.
"I'm looking at this truck and thinking someone's supposed to be dead," Newton told reporters. "I'm on somebody's fantasy team, and I think it's the man upstairs."
Derek Anderson started Sunday's game at QB for Carolina, and pitched his team to a 19-17 win over Tampa Bay…keeping the Panthers in the mix for the AFC South title.
Arians gets the last laugh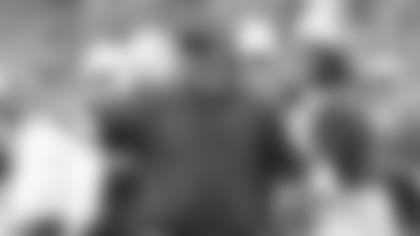 So what if the Arizona Cardinals are down to a 3rd, 4th or 5th string quarterback this season (hello, Brian Hoyer?). What the NFL Playoffs need is a coach who says exactly what he feels…like the Cards' Bruce Arians.
After a 12-6 slugfest win last Thursday night over the St. Louis Rams, Arians got a dig in on the Rams (and ostensibly, head coach Jeff Fisher) by saying in his post-game comments "I love it when nobody says you have a chance to win. There is an 11-3 team and a team that is always 8-8. You figure it out."
The last reference is the jab at the Rams, who are playing a better game at present…but will fall short of the post-season and be fortunate if they finish even 8-8 this year. Arians added, "I think they had been reading their press clippings way too much."
As for Arizona, after losing back-up QB Drew Stanton to a knee injury in the game and some key players on defense, they may hold on to the NFC West over defending Super Bowl champ Seattle. That's certainly notable…and even root-able…if you need a team to pull for as the playoffs get started. It would be kinda fun to see an underdog team actually host the big game for the first time, with University of Phoenix Stadium playing host to SB XLIX.
Unless of course, you root for the Patriots.
*John Rooke is an author and award-winning broadcaster, and has been the Patriots' stadium voice for 22 years. Currently serving in several media capacities – which include hosting "Patriots Playbook" during the season on Patriots.com Radio for a 14th year – Rooke has broadcast college football and basketball for the past 26 years and is a member of the Rhode Island Radio Hall of Fame. *