So, about that 19-and-oh thing?
Nothing ever seems to work out quite the way it might have been planned, or seen beforehand.  And as many football fans know, opinions and predictions are like belly-buttons.
It now seems a bit ridiculous to think that a gaudy, undefeated performance from the Patriots was a legitimate consideration by some members of the mainstream media and many fans - even outside of New England.  But now that the Kansas City Chiefs have sufficiently snuffed out a potentially explosive start to an otherwise-expected championship season, what's left to do but re-tool, re-group and re-engage?
In other words, it's onto New Orleans.  And that's a good thing, because upon further review of Thursday's opener, a re-evaluation of where these Patriots may stand is in order.
But it's only a yard
Not one, but two times the Patriots were stuffed on 4th-and-1 situations, both plays run by Mike Gillislee.  But this isn't to infer it was all his fault, either.  There were also several missed opportunities to convert on 3rd downs as well (5-for-15 for the game) that could have led to potential offensive successes.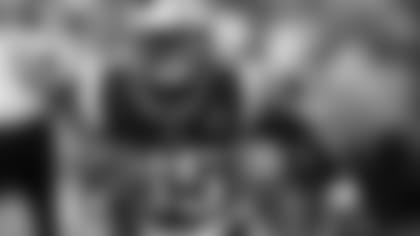 While the defense generally has received much of the post-game criticism, the offense isn't without blame.  What's most alarming is while Kansas City didn't have a game plan designed to pressure Tom Brady early, when it came to digging deep in the trenches for short, tough yards the Pats' offensive line was overpowered.  
As the Patriots attempted to keep pace with the Chiefs' offensive might later in the game, it allowed KC the luxury of knowing what was coming - usually a pass play.  They could then tee-off and bring pressure on Brady, which they did.  The New England offense was built with versatility, if not unpredictability in mind this past off-season.  
Playing one-dimensionally on offense will make it much easier for teams to defend the Patriots' way.
Guard that yard
On the other side of the ball is where much of the focus should be for the foreseeable future.  After Chiefs' RB Kareem Hunt fumbled on his first attempt - he ran downhill the rest of the way, and he's a just a rookie.  The Patriots' defense allowed KC a Belichick-era high 537 yards of total offense.  
And this isn't picking on Jordan Richards, really.  But his having played 42 defensive snaps, many of those utilized close to the line of scrimmage in a linebacker role, was more than twice as many as he took on defense all last season.  Undersized and probably out of position, it was a recipe for a tough night.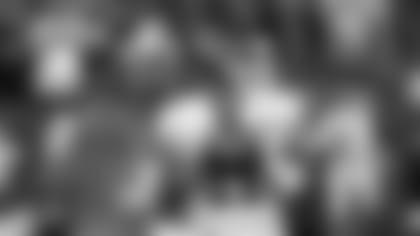 There are personnel problems on this side of the ball, which became painfully apparent as Alex Smith began carving the defense up to the tune of 368 yards passing, 4 TD's and a QB rating of 148.6.  Five touchdown drives of 75-or-more yards?  Two plays of 75+ yards?  Against a defense that led the NFL in scoring a year ago?
Not what anyone is looking for.  Or expecting.  But the personnel changes incurred in the off-season need to be re-examined and then repaired.  If they can be.
Make the most, before the toast
I keep going back to one play, just before the end of the 2nd quarter, that seemed to punctuate the night as a missed opportunity.
With a 3rd-and-3 at the Patriots' 46 just before halftime, Alex Smith managed to find WR Tyreek Hill over the middle on a 12-yard completion that gave the Chiefs a 1st down with 49 seconds to play.  It was a ball that, for all intents and purposes, should have been picked off by New England's Patrick Chung - except it went right through his hands to the waiting receiver.
Make that play, and the Patriots would have had (at least) a 17-7 lead going into the half.  Instead, the Chiefs scored in six more snaps, taking just 32 more ticks off the clock - like they knew they were given a gift by New England.
A stop there would also have provided momentum for a unit that could have used it, as "ol' mo" was turned around completely by KC in the second half - particularly during a 21-0 4th quarter.
Elliott's appeal
If you hadn't noticed, Dallas running back Ezekiel Elliott played Sunday night for the Cowboys in their win over the New York Giants.
He suited up, thanks to a preliminary injunction filed on his behalf last Friday.  The NFL's appeal of that injunction came Monday, seeking to reinstate his suspension.
At issue, however, is not whether Elliott is innocent or guilty of alleged misconduct and violation of the league's personal conduct policy, which includes abuse of a former girlfriend.  It's over whether Elliott received a fair appeal of his original six-game suspension from an NFL-appointed arbitrator.
Stop me if you've heard this storyline before?  
But while it is true that there are major differences in the alleged transgressions here and within Gillette Stadium previously, why would the NFLPA push on in this instance against the Czar's (oops, Commissioner's) office?  To further point out the nature of Roger Goodell's power within the league structure.  The only way to change it is to fight it, and fight it very publicly.
With appeals now, and player votes later - like in 2021, when a new CBA will be voted upon.  
No matter how bad you have it...
As the saying goes, no matter how bad you've got it, someone else always has it worse.
Today's example - the Houston Texans.  Fresh off a rather stunning, 29-7 home setback at the hands of the Jacksonville Jaguars (that's right, the Jaguars), Houston also has another problem.
Finding a QB that can play.  Again.  It seems to be an annual occurrence for a team that usually has a representative defense, but an offense that can never get completely untracked.  Sunday's starter, Tom Savage, got the hook in the second half of the loss to the Jags, and was replaced by rookie 1st round draft choice Deshaun Watson.
With a short work week this week (the Texans face Cincinnati Thursday) and Watson seen limping in the locker room after Sunday's game, does Houston stick with the rookie - or go back to the season's presumptive starter?  
As the saying goes, stay tuned.  If you draft a guy in the first round, it might make sense to turn the page and head into the future - with the Patriots waiting in line the following week to say "hello."
John Rooke is an author and award-winning broadcaster, and is in his 25th season as the Patriots' stadium voice.  Currently serving in several media capacities - which include hosting "Patriots Playbook" on Patriots.com Radio - Rooke has broadcast college football and basketball locally and nationally for 30 seasons, and is a member of the Rhode Island Radio Hall of Fame and RI's Words Unlimited Hall of Fame.