"Don't just be in the game. Win the game."
The No.1 U.S compression wraps and tapes manufacturer, Healit™, has joined forces with the New England Patriots to bring fans health, fitness and Patriots-inspired content throughout the 2017 season.
Healit™ systems are the next generation of therapeutic sports and medical compression wraps. Their unique self-adhesive compression wraps and tapes are designed to prepare the body, prevent injury, protect against re-injury and enhance performance. Healit™  wraps and tapes help to reduce swelling, improve blood flow and increase oxygen and nutrient delivery to damaged tissues so you can go faster, work harder and last longer.
The "Patriots Wrap-Up presented by Healit™" will be available on Patriots.com and Patriots social media channels throughout the season. Additionally, Healit™ will have a monthly series published right here on the Lifestyle section of Patriots.com, in which Patriots fans are provided with beneficial health and fitness tips.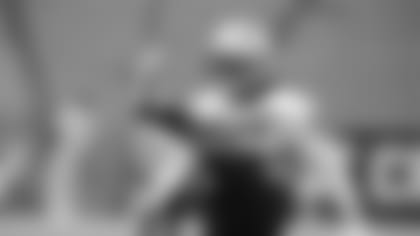 Yoga, Football and Compression - A Match Made In Foxborough
When you think of yoga, you might not think of football players, but yoga isn't just for the mindful and meditative anymore.
Yoga not only improves flexibility but tests the strength and balance of even the toughest of athletes. This 5,000-year-old practice has become a staple part of premiere athletes around the world, and here's why.
The Basics of Yoga
Every yoga pose has a different name and includes standing postures, seated twists, backbends, arm balances, inversions and core holds. The type of pose dictates the benefit to the body, of which there are considered to be many, especially when it comes to core strength and flexibility.
So Why Have Athletes Embraced Yoga?
Reduced risk of injury and re-injury
Increased flexibility, thanks to stretching of soft tissue, ligaments and tendons
Improved muscle tone, core strength and range of movement
Lower blood pressure and cholesterol
Increased lung capacity thanks to the performance of controlled breathing
Improved posture thanks to improved core strength
Lower stress levels and improved mood thanks to increased oxygen levels in the blood stream
Yoga Goes Hand in Hand with Compression
Superior Support Against Injury and Re-Injury
When it comes to preventing injury and protecting against re-injury, nothing compliments compression like yoga. The physical focus of Yogic practice centers around strengthening the core of the body and improving the elasticity of muscles, ligaments and tendons. The result; better balance, improved co-ordination and increased hyperextension to cope with rigorous twists and turns. Does this sound familiar? Great, because these benefits underpin Healit's very own compression system!
Optimal Oxygen Delivery for Improved Performance
Yoga supports our active, recovery or everyday applications by increasing oxygen supply into the bloodstream. Controlled breathing techniques in yoga work to increase lung capacity and in turn increase oxygen supply. This in turn means improved muscular efficiency, faster recovery and enhanced performance.
Improved Circulation for Effective Recovery
Who would have thought there would be so many similarities, but it's true. Yoga acts to lower blood pressure and improve heart health and a healthy heart is incredibly important when it comes to successful using compression to reduce inflammation and swelling.
If you are interested in learning more about Yoga, "Yoga for Beginners" offers an excellent introduction to the methods and techniques used.