"Don't just be in the game. Win the game."
The No.1 U.S compression wraps and tapes manufacturer, Healit™, has joined forces with the New England Patriots to bring fans health, fitness and Patriots-inspired content throughout the 2017 season.
Healit™ systems are the next generation of therapeutic sports and medical compression wraps. Their unique self-adhesive compression wraps and tapes are designed to prepare the body, prevent injury, protect against re-injury and enhance performance. Healit™  wraps and tapes help to reduce swelling, improve blood flow and increase oxygen and nutrient delivery to damaged tissues so you can go faster, work harder and last longer.
The "Patriots Wrap-Up presented by Healit™" will be available on Patriots.com and Patriots social media channels throughout the season. Additionally, Healit™ will have a monthly series published right here on the Lifestyle section of Patriots.com, in which Patriots fans are provided with beneficial health and fitness tips.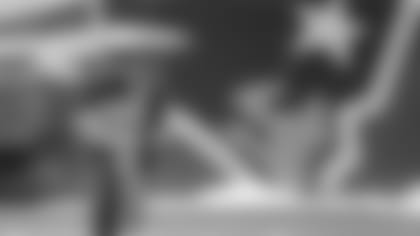 Prepare your Body for Preseason
What could possibly be worse than preseason? That's right … Pre pre-season! But with the Healit guide to preparing your body for preseason, this grueling time of year need not be complete torture.
Follow these five tips and make your pre-season a walk in the park!
1. Rest Up
There is absolutely no way you are going to be able to prepare your body for preseason if you don't give it chance to recover from the rigors of the previous one.
The offseason should be precisely that – a chance to switch off your body and mind from the day-to-day grind of sport. It is a time to enjoy being with your friends, eat a few of the things you shouldn't, and even enjoy a nice cold beer. Don't get carried away though because the more bad stuff you put in the more painful that preseason experience will be.
2. Eat Well
A moment on the lips, forever on the hips. Well, not necessarily if you are a professional player, but you get the idea. Pre preseason is a great time to help revitalize your body by boosting your intake of protein, vitamins, and healthy fats.That cake or burger might seem tempting but just think of the extra effort you'll be putting in at the gym to burn them off.
3. Get Flexible
Improving your flexibility is never a bad thing. The more flexible we are the better our mobility and the less our chance of injury. Yoga and Pilates are an excellent way to prepare your body for the challenges ahead and have the added bonus of maintaining your core strength and improve your balance during the offseason.
4. Start Conditioning
Doing no exercise at all during the offseason is a sure way of causing yourself an injury when you return to the practice field. The best advice is to take a couple of weeks of complete rest, but then plan a program of active rest with lots of low impact exercise that keeps the muscles working strong. The idea behind this is that going back to full-time training is a transition rather than starting from scratch.
5. Prepare your Mind
As soon as the season ends, all that focus and determination to succeed can leave a gaping hole in your mind. Pre preseason is a great time to get your off-field life in order so you can go into the new season feeling fit and ready to go. If you feel good when you go into the preseason training, you will be confident and sharp.
Put in the hard work now and you'll reap the benefits when the new season kicks off. Remember to enhance your recovery during the off-season by using Healit compression wraps. Read more here.
Don't forget Healit™ compression wraps and tapes are available at www.healitwrap.com. Patriots fans get 10 percent off all orders and FREE shipping when you enter the code PATRIOTS10 at checkout.