]()
            After two losses to open the season, the Patriots are obviously a bit frustrated. If they are going to change those fortunes, it will have much to do with the performance of second-year quarterback **Tom Brady**, who makes his first NFL start this Sunday.  

A tube placed in the left chest cavity of Drew Bledsoe was removed Wednesday, but the quarterback was not going to be leaving the hospital until Thursday. He is definitely out for the game this weekend, leaving the team to Brady.
In the loss to New York last Sunday, Brady was 5-of-10 for 46 yards and managed to get the team in position for three attempts at a game-tying touchdown. Head Coach Bill Belichick had no complaints with Brady's first extensive duty as a professional, and he has confidence heading into the game against Indianapolis.
"The opportunities Tom got to play at Michigan, he did a good job with," Belichick said. "He was in competition with [Drew] Henson his senior year and basically just beat him out.
"Tom has a good arm and a good head on his shoulders. He is hard-working and confident, but certainly not overbearing. The team, both players and coaches, have confidence in him. He has backed that up through his performance on the field both in college and as a professional. He is very consistent on a daily basis. It's not just a flashy play here or there. He is a consistent player. One who, the more you are around him, the more he grows on him."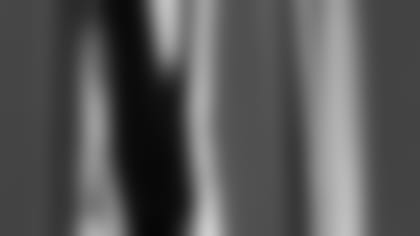 ]()
            Brady's teammates offered a public backing as well. Safety **Lawyer Milloy**, a team captain, said he was actually pretty excited to see what Brady could do in live action.  

""I'm really impressed with the way he has approached this offseason," Milloy said. "He has gotten his arm a lot stronger and he is competing a lot harder. The No. 1 thing I've seen in going against him in practice is that he is a fierce competitor. Just from talking with guys on the other side of the ball, I know he will do something in the huddle like say, 'Okay guys, I need a little bit more.' Or he will say to a receiver, 'Run a good route because I'm coming to you on this play.' He's got that kind of vocal presence that I think they need over there right now."
Belichick stressed again that the team is confident that Brady and Damon Huard are both capable of stepping in. The team is still waiting to get more word on Bledsoe's condition before it makes any further moves at quarterback. If the situation called for it, Belichick said the emergency signal-caller likely would be wide receiver Bert Emanuel, who played quarterback in college at Rice.
Just because Bledsoe is out, expectations are not being lowered for the team.
"What I am expecting is for our team to take out any frustrations or anger out on the football field in a professional manner against our next opponent," Belichick said. "A couple plays here or there and we could be in a different place, but we're not. The only way to change that is to do something positively about it, and that's what I expect us to do."
There is no question the strength for Indianapolis lies with the skill players. The trio of quarterback Peyton Manning, running back Edgerrin James and wide receiver Marvin Harrison is as strong a 1-2-3 punch in the league. The tight end duo of Ken Dilger and Marcus Pollard only makes the Colts tougher to stop.
New England has not had a great deal of success in stopping Harrison and James in the last four meetings, despite splitting the games in both 1999 and 2000. Harrison has four consecutive 100-yard receiving games against the Patriots, and overall totals of 31 catches, 538 yards and six receiving touchdowns over the stretch is eye-popping.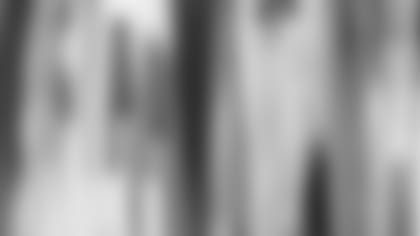 ]()
            In the same span, James has three 100-yard rushing performances. On 96 carries he has 418 yards and two touchdowns. He has also hurt New England catching the ball out of the backfield, as two of his eight grabs have gone for scores.  

Along with the impressive stats of their star players, the Colts have been amazingly consistent all along the offense. That continuity that New England has been striving for on the line for years is exactly what can be found in Indianapolis. Last season the Colts had the same starting line for all 16 games, and that streak has stretched through two games this year. Over the same period, the Patriots have used 11 different starters on the line.
"One of the best things about the Colts offense is that those guys have played together now for a number of years," Belichick said. "A number of those players have long lines of consecutive starts or no missed games. They've had a lot of continuity not only from year to year, but also from week to week."
A closer look reveals amazing resiliency on offense for the Colts. Last season they had just 13 different offensive players start, and all 13 players played every game. To put that in perspective, New England used 24 different offensive starters in 2000, and has already used 13 different guys in two games this year.
For the Colts, fullback Jim Finn started once when Indy opened in a traditional two-back set. Wide receivers Jerome Pathon (10 starts) and Terrence Wilkins (seven) split the starts opposite Harrison. Pollard started 14 games in double-end sets. The only non-starts he had came when Finn opened at fullback in Week Seven at Seattle and when Pathon and Wilkins both started in a three-receiver set in Week 10 at Chicago.
Manning, Harrison, James, Dilger and the line of LT Tarik Glenn, LG Steve McKinney, C Jeff Saturday, RG Larry Moore and RT Adam Meadows all started all 16 games in 2000, and are still together.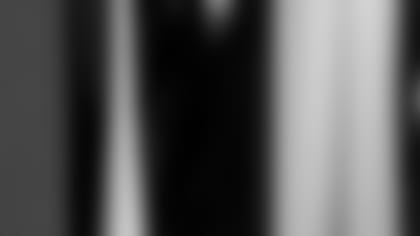 ]()
            In addition to Bledsoe being out, New England has several players questionable for Sunday's game. Defensive end **Willie McGinest** (leg), center **Damien Woody** (neck), cornerback **Otis Smith** (groin) and running back **J.R. Redmond** (ankle) all have a 50-50 shot of playing this weekend.  

If Woody can't go, the Patriots will either start Grey Ruegamer or Mike Compton at center. If they go with Compton, his spot at left guard will also have to be filled, making it more likely Ruegamer will step in.
Also on the line, right tackle Greg Robinson-Randall is probable with a shoulder injury, but Belichick expects him to be ready to go. Also figuring in the mix at tackle more prominently this week is Adrian Klemm, whose elbow is close to 100 percent, according to Belichick.