One week after allowing just 10 points in a loss, the New England defense faces the task of slowing down the very explosive Indianapolis offense.
To call the Colts scoring machine dangerous is an understatement. Quarterback Peyton Manning leads the league with 652 passing yards, is tied with Denver's Brian Griese with six touchdown passes and is second in the NFL with a 73.8 completion percentage. Running back Edgerrin James has 246 rushing yards and three touchdowns. He currently has a streak of five straight 100-yard rushing performances and last week tied Jim Brown as the second-fastest player to reach 3,500 career yards, doing so in his 34th game. Eric Dickerson was the fastest, reaching the mark in 30 games.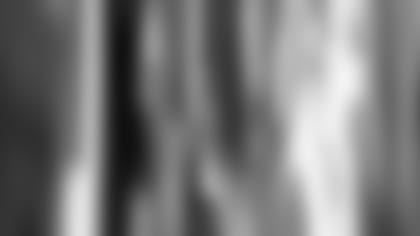 ]()
            On the outside, both **Marvin Harrison** and **Jerome Pathon** have combined for five touchdowns and are both averaging more than 15 yards per catch. Pathon has set career highs for catches and yards in each of the first two games and leads Indy with 17 receptions and 261 yards. Harrison, who had three scores in the win over Buffalo, has 11 grabs for 181 yards.  

"They have put up almost 100 points in two weeks, and that speaks for itself right there," safety Lawyer Milloy said. "They are demanding everybody's respect around the league. You can't focus on any one particular person in their offense because they have a lot of people doing a lot of good things. They are definitely clicking on all cylinders. Things are not getting any easier for us right now."
Without question the defense faces a huge challenge. Despite finding themselves in an 0-2 hole after two games, the players say they want to take that test the Colts have to offer.
"That's why we are in this league; we want that challenge and the chance to see the best week in and week out," cornerback Leonard Myers said. "Indianapolis is an extraordinary challenge because they've got weapons all over the field. It's exciting because these guys can stretch the field and make big plays at any time."
The defensive backs are also licking their chops a bit. With Manning, they know the ball is going to be put in the air. Along with his six touchdown passes, Manning has also been picked off four times already, including once for a touchdown by Buffalo rookie Nate Clements last week.
"The opportunity to make plays every week gets us going," cornerback Terrell Buckley said. "This week that is the case even more so because we know those guys on the other side are going to make plays. We think we can compete, and we want to prove it."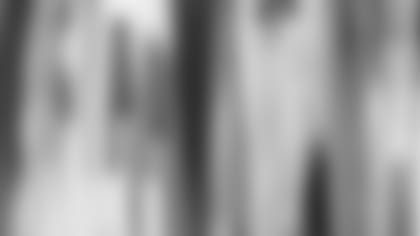 ]()
            When he was drafted with the No. 1 overall pick out of Tennessee in 1998, Manning was being counted on to lead the Indianapolis offense. In his first season, he showed plenty of potential by throwing for 26 touchdown passes, despite also getting intercepted 28 times.  

Manning has improved his touchdown-to-interception ratio greatly over the last two seasons. In the 1999-2000 seasons he tossed 59 touchdowns and just 30 picks. While having Marvin Harrison to throw to and Edgerrin James to run the ball helps, Manning has received excellent protection throughout his career. Since 1998 he has gone down a league-low 59 times, despite dropping back to pass about 1,800 times.
"I just feel a lot more comfortable when I drop back in the pocket now," Manning said. "I have 100 percent confidence that something good is going to happen, that I am going to throw it to a receiver accurately and have a positive play out of it, whereas my rookie year I guess hope would have been the word. I was hoping that the receiver I was looking at was going to come open and I was hoping I was going to set my feet and throw it to him accurately."
Belichick said the team is spending much of the end of the week to work in the red zone and goal line situations.
After scoring touchdowns in both trips inside the 20-yard line against Cincinnati, the Patriots faltered big time against the Jets. In three trips they managed just a field goal and two turnovers. They also had an interception inside the 5-yard line that was not counted as a red zone possession.
"That was obviously an Achilles' Heel for us in the Jets game and an area that we need to improve," Belichick said. "[We need to] hold on to the ball, not turn it over and work to get it in the end zone and keep them out."
Indianapolis on the other hand already has five red zone possessions that have ended in touchdowns. Manning has run for one, James has run for two, and Harrison and Marcus Pollard each have scoring receptions in the red area.
"The Colts have been very efficient down there. They have scored a lot of touchdowns and haven't been held to many field goals at all," Belichick said. "Defensively that will be a big challenge for us as well as they run the ball with James and use Harrison and tight ends down there. They have good red zone attack."
Defensive end Willie McGinest told Paul Kenyon of the Providence Journal that he expects to be ready to play this Sunday, despite still being listed as questionable. Belichick said the problems McGinest is experiencing are not being caused by him re-injuring his back, but they are related to McGinest's body is reacting to changes caused by his recovery process from the back surgery he had late in the summer.
Rookie nose tackles Jace Sayler (questionable, knee) and Richard Seymour (probable, leg) were added to the injured list, as was linebacker Roman Phifer, who is probable with a knee injury.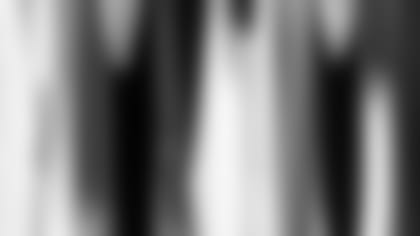 ]()
            Belichick said center **Damien Woody** and running back **J.R. Redmond** were not able to do much work in practice and were both still questionable. Quarterback **Drew Bledsoe** was released from Mass. General Hospital today.  

For Indianapolis, linebacker Sean Harris is out with a neck/shoulder problem. Fullback Jim Finn (hamstring); defensive back Rodregis Brooks (ankle); defensive ends Brad Scioli (chest) and Mark Thomas and wide receiver Terrence Wilkins (chest) are all questionable. Defensive end Chad Bratzke (eye) and defensive tackle Christian Peter (foot) are both probable.
Chatham back to practice squad
New England made its third transaction of the week with linebacker Matt Chatham Thursday, re-signing the second-year player to the practice squad. To make room for him, linebacker Maugaula Tuitele was waived.