Outsiders looking in are understandably preoccupied with Tom Brady's return from a four-game NFL suspension. It's the reason why there are noticeably more reporters, photographers, and other media converging on Gillette Stadium this week.
As a team, however, the Patriots can't afford to focus too much energy and attention on Brady or defensive end Rob Ninkovich, who's also back on the premises after serving a four-game sentence of his own. Coming off an atrocious performance against Buffalo this past Sunday which earned New England the first blemish on its 2016 record, the Patriots are doing their best not to overlook their next opponent, the winless Cleveland Browns.
Surely, though, the returns of Brady and Ninko – two veteran leaders on either side of the ball – have galvanized the club just a little, right?
"No. I think winning does that," safety/co-captain Devin McCourty maintained. "Obviously, we didn't perform well last week, so, we want to turn the page and play well in Cleveland."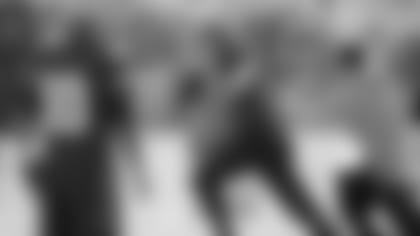 "We're just excited to get back on the field and play after Sunday," echoed special teams co-captain Matthew Slater. "We've got to earn it during the practice week and hopefully perform better than last time."
Brady did not appear in front of the media until practice around midday Wednesday. His usual press conference spot was instead taken up by tight end Rob Gronkowski. Until today, players had been reluctant to admit they'd even seen Brady at Gillette since his permissible return on Monday.
"I have," wide receiver Danny Amendola smiled. "I gave him a hug. He looks great – tanned, happy, pumped. We're all really excited to get to work. We're going to get to work today and see how it goes, and tomorrow, and Friday. Just like a normal week."
Ninkovich, meantime, strolled through the locker room at one point during the interview period, but he indicated he wasn't yet prepared to make any public comments.
Both men appeared to pick up right where they left off in practice. Brady was leading the quarterback drills and taking first reps in warmups. Ninko, sporting a brace on his left arm following a triceps injury sustained in training camp, was thrust into the mix in his position group's initial practice periods.
"It's good to have anybody we get back," observed DE Chris Long. "It's another guy that can help us win."
Long wouldn't speculate on how Ninkovich's return would impact the rotation system at defensive end.
"He looks good, though," added Long with a smile. "I'm excited."
"It'll be good, seeing him back out here practicing. I know he's happy to be back," said McCourty.
The players did their best to convince curious questioners that this week should not be treated any different than any other, in spite of the new arrivals.
"No different," asserted McCourty.  "It's always the same each week. Obviously having them back doesn't solve all our issues."
"We can't expect now that we can just roll the ball out there [and win] just because we have Tom and Rob back. That's not the case at all," Slater insisted. "We have to continue to approach this game like we always have… I don't think the approach is going to change at all. It's no mystery what Tom means to this organization, but that guarantees us nothing moving forward.
"This is the ultimate team sport. As a team, if we don't prepare and play well, it doesn't matter who we have on the team. This is about all 53 guys on the active roster and 10 men on the practice squad doing what they need to do in order to give us a chance to compete week in and week out."
A different kind of NFL lockout
Last Saturday, before the Buffalo game, New England added another tight end, veteran Greg Scruggs (late of Chicago), to the active roster. The Patriots got a good look at him during training camp when the Bears came for joint practices.
The 26-year-old spent his first three NFL seasons as a defensive lineman with Seattle before being released at the end of 2015 training camp. He joined the Bears last December and switched to tight end this season.
Having arrived in Foxborough so late last week, he was declared inactive for the Bills game. Scruggs was therefore even more anxious than usual to get to work with his new team this week. There was just one problem: he didn't have an access card to get into the building.
"I'm usually here a lot earlier than people, so I kind of had to sit at the front and wait for someone to come help me in," Scruggs admitted with a grin.
"I try to get here as soon as I wake up, so 6 something, and I'll stay until… last night I left at 9:20, in the middle of the vice presidential debate. I put in as much time as I have to to be ready and be prepared. That's why I like coming to an organization like this, because it's right along the lines of the way I like to prepare."
At the entrance to the football facilities at Gillette, there's a sign reminding all who enter of one of Bill Belichick's favorite catch phrases. Given his experience on both sides of the ball and Belichick's propensity for acquiring players with position versatility, it seemed natural to ask Scruggs what role he's been asked to play for New England.
"The main thing I was told is what everyone sees walking through the door: do my job, and whatever is asked of me at the time," he replied. "I wish I could tell you what my role is here. I'm just trying to find my way to the team meeting room every day. My role is to learn the offense and try to be as complementary to this team as I can.
"Yeah, I worked out at tight end. If I make the move to defense, I'm going to request a workout there first," Scruggs joked, "to make sure I've still got it."
Practice Report
While Brady and Ninkovich were welcomed back to the Patriots practice field Wednesday, a few other players were unable to take part.
Running back Brandon Bolden (left knee) and rookie defensive lineman Vincent Valentine (back) both left the Bills game this past Sunday after sustaining their respective injuries. Veteran defensive end Shea McClellin was also among the missing at the start of practice. He was seen in the post-game locker room Sunday evening and did not appear to have been injured.
Meanwhile, New England made a change on the practice squad, replacing linebacker Quentin Gause with rookie offensive lineman Chase Farris. The undrafted Ohio State product entered the league with Detroit this spring and wound up making the Lions' practice squad. He was released from there late last month.