While the rest of the NFL was largely fixated on the three-day draft extravaganza and its aftermath, some very familiar faces landed in some intriguing new places in the span of less than a week, with three 30-something running backs re-starting their careers in colors that are going to take some getting used to.
Adrian Peterson, 32, is now officially a Saint, with a pair of fleur-de-lis on his helmet instead of horns.
Marshawn Lynch, 31, is back in Beast-mode and wearing the Raiders' silver and black.
And Jamaal Charles, 30, stayed in the AFC West, exchanging Kansas City for Denver as his place of business.
Who among these three future Hall of Fame candidates landed in the best possible spot to resurrect their career this season, and who's got the most left in the tank, at the age when running backs are presumed to be limping to the finish line? I put those questions to a pair of veteran NFL club talent evaluators this week and there was full-throated agreement on this much: Marshawn Lynch and his hometown Raiders are a beautiful match.
"Lynch in Oakland is a great fit," said a longtime club personnel executive. "He's going to be hungry because he's going home to Oakland, and that offensive line is built to suit him in a lot of ways. I think he's got enough to prove, and I think Jack Del Rio is a players coach and Reggie McKenzie is a players GM. It's an ideal situation for Lynch."
Said a veteran NFL scout: "If you're asking which running back fell into the best spot, that's Marshawn Lynch. That Raiders offensive line has some of the best road graders in the league, in terms of moving people off the ball, moving a man from point A to point B. That's something Reggie McKenzie is all about, and it's a really great marriage between the player and the offensive line. Having Lynch and a strong running game is really going to take some of the burden off (quarterback) Derek Carr, who won't have to make all those third-down plays this year like he had to last year."
Three of the biggest stars in the league in the past decade, Peterson, Lynch and Charles had risen to the stature where their names were synonymous with the Vikings, Seahawks and Chiefs, respectively. But they're all starting new, late-career chapters after being off the league's radar screen for a while. Lynch was in retirement last year and played only seven games in an injury-shortened season in Seattle in 2015. Charles missed all but eight games combined for Kansas City the past two years due to knee injuries. And Peterson saw two of his past three seasons in Minnesota all but wiped out by either league action (he was on the commissioner's exempt list and suspended in 2014 stemming from his child abuse case) or injury, when knee surgery cost him all but three games in 2016.
It's more than topical to wonder how much juice their high-profile comebacks will be able to generate this season, after two of them lingered on the free-agent market for months before signing modest, short-term deals (Peterson and Charles) and Lynch and Raiders finally consummated their courtship after coaxing a low-impact trade from Seattle.
For every Marcus Allen who moves on to a new team in their early 30s and logs a nice, career-capping multi-season stint in Kansas City, there are the more plentiful examples like LaDainian Tomlinson who had one productive year with his new team, the 2010 Jets, before hitting the wall at 32 in season two. Or Maurice Jones-Drew, who logged eight mostly standout seasons in Jacksonville, then was finished after one dismal, forgettable year in Oakland ended his career at age 29 in 2014. Running back is not a position where the older a player gets, the more he can compensate mentally for diminishing physical skills, finding new ways to get the job done thanks to experience and savvy.
"My experience has been with running backs, cornerbacks and pass rushers, when the physical skills begin to erode, you become noticeably a liability," the club personnel executive said. "With quarterbacks and offensive linemen and even receivers and tight ends, you may get older, but you're still able to play effectively. There are a lot of reasons for that, but you really can play longer at those positions even if you're getting slower and older. Experience matters at those positions. But running backs can't make up for that loss of physical skill. And if the wheels fall off the wagon, it can get ugly very quickly."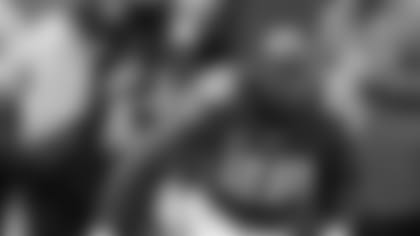 Running back is such an instinctive position that when the physical skill set starts to fade, even advanced training regimens and a deep reservoir of understanding and know-how replaces the quick twitch ability necessary to survive and prosper in an NFL ground game. A runner in his early 30s can still see the field as well as ever and know which hole to hit, but the body doesn't always respond as quickly.
"It's just too physically demanding of a position," the veteran NFL scout said. "It's basically survival of the fittest. It's the quickest and the fastest and the strongest who prosper. It's having those instincts to see things before they happen like the best running backs do, making cuts and anticipating holes. The great ones have that unique spatial awareness to see the field and elude defenders, but it's a position where as the physical skills erode, running backs lose effectiveness."
While Lynch's prospects appear the most promising in his new environment, Peterson is that rare athlete who could prove to be the ultra-productive aberration, if he gets the ball enough. At the moment he's in a crowded New Orleans backfield along with 1,000-yard starter Mark Ingram and Saints third-round draft pick, Alvin Kamara, of Tennessee.
"I don't see Peterson as a real impact player in New Orleans because that team is really built around throwing the football," the club personnel executive said. 
"He'll be a good close out the game runner, but he's the kind of player who really need to get his touches to be effective, and I'm not sure he's going to get as many touches as he would probably like to in order to be the most effective. I don't see him being as effective as Lynch will in Oakland."
Peterson has proven us all wrong before, of course, and is viewed as a freak of nature athletically, capable of defying the passage of time. And now he's supremely motivated, after the Vikings gave up on him and moved on from their 10-year relationship. That makes him unpredictable in a good way for the Saints.
"The guy I feel like has the most tread left on his tires is Peterson," the veteran scout said. "Let's not forget, he's one of the best running backs we've ever seen play, that's No. 1. And as recently as 2015 he had some pretty damn good numbers, leading the league in rushing (1,485 yards, 4.5 per carry) for a team that didn't have a quality passing attack. There was no vertical passing game with Teddy Bridgewater and he had people stacking it up in the box against him, and this guy made yards in spite of that.
"The guy is an unusual athlete and the rules for most people are not the rules for Adrian Peterson. Being 32 years old, okay, even if he falls off a little bit, he's falling off from being the best running back in the NFL. So even with that, he's still in the top five in the NFL, and now he's feeling disrespected? He's a rare guy and I wouldn't bet against Adrian Peterson."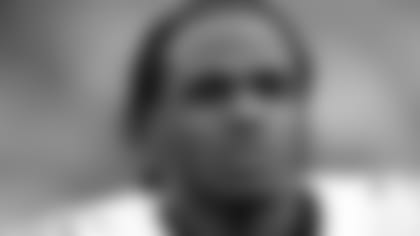 Charles just turned 30 in December and is the youngest of this well-decorated threesome, but he's also the furthest removed from his last truly elite season, that being in 2013, when he ran for 1,287 yards and a league-high 12 touchdowns on the ground, adding 70 catches for 693 yards and seven more scores through the air. That kind of production will be four years back by the time Charles hits the field with the 2017 Broncos, and his knee injuries make everyone uncertain of how much of his elusiveness remains?
"Charles, that's kind of a roll of a dice signing," the club executive said. "If it works, great. If it doesn't, no big loss. It's a minimum deal and not much of a commitment. The guy's had some significant injuries, and his running style is not really suited for his age and his injuries. Is he still going to have the same quickness and speed and be as effective as he once was? Back in 2010, you couldn't stop the guy. Maybe he'll be productive in spots, but I don't see him as a long-term solution or even a guy this year who'll rush for a lot of yards and stay healthy. I think the jury's still out on that one."
Charles will be sharing work in the Denver backfield with C.J. Anderson, but his most effective role with the Broncos in Mike McCoy's offense could be as a receiving threat out of the backfield. The four-time Pro Bowler is Kansas City's all-time leading rusher, but his days as any team's No. 1 back are likely over. If the Broncos give him spot work, less might wind up being more for an player who has had ACL repairs on both knees.
"You don't want Jamaal Charles touching it 20 times a game at this point in his career, because chances are he'll get hurt," the veteran scout said. "He's a guy I'd worry about how many touches he gets, so I'd fully expect the Broncos to manage him. Honestly I think every single one of these running backs still bring something to the table at the price they signed for.
"But I can't say that with the same conviction level about Jamaal Charles as the other two backs. The other two, Peterson and Lynch, are special guys in their own way. I think they're both big backs who are built to last, and they're going to be as fast at the end of the season as they were at the start of it. I don't think we're going to see them hit the wall as the season unfolds."
As the seasons unfolds, watching whether Peterson, Lynch and Charles can turn back time and recreate their dominance in different locales will be one of the stories of 2017. Are their long and successful runs over? Or will their fresh starts lead to some familiar results in new venues?