We hear you'll be streaming Thursday Night Football this season. Congrats! We can't wait to see how this service will transform one of our favorite platforms. 
But while you're developing the shiny new details of how this will work, we at Lifestyle have some suggestions for you to create the best possible product. We may be biased, but we think the Patriots are well equipped to handle some of the duties that come along with a game night broadcast. 
First, we have two words for you: Tom. Brady.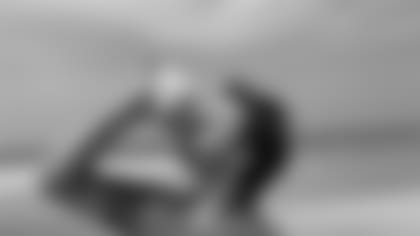 Look at the sheer magic this man has created on Facebook. Just think of the things he could do in 140 characters, summoning viewers with his conch shell and entertaining them with in-game videos. Do whatever it takes to get TB12 on Twitter by the start of the season and you will certainly reap the rewards. 
Rob Gronkowski is one of the league's most vibrant personalities, thus making him perfect for halftime entertainment. Do we need to explain why Gronk + microphone = gold? We didn't think so, either.
On Patriots.com, we have a show we call the world's biggest virtual tailgate party:  Patriots Pregame Social. You could take this to the next level and give it a true tailgate feel by bringing in our resident burger chef, Julian Edelman. From burgers to smoothies, Jules will help viewers craft their ideal game-"tyme" meal and truly bring the stadium parking lot action to their homes. 
Martellus Bennett has got your graphics covered. Marty is a one-man-band for production. With his background in animation, including creating a short film, he'll make your in-game graphics come to life. **Hope you like cartoons**. 
We know that Tweeting is kind of "your thing," but hear us out. Do you follow Chris Long? If not, you should start. Chris can handle all live tweeting on game days as a complement to the real time broadcast. His dad, Howie, has already led the way in both family businesses – football and analysis – so you know it's in his blood. Trust us. You won't regret this hire. 
We hope you find these suggestions helpful. And if, when the schedule comes out, the Patriots are on your Thursday night lineup, do not fret. We'll take the broadcasting bye week and come back rested and ready to go for the next game. 
Yours truly,
The Lifestyle Team
PS: If you're going to impose a character limit during the livestream, we know a certain coach who doesn't mince words.