HOUSTON – Much has been made of the constant turnover in today's NFL, so much so that just a year removed from their last Super Bowl appearance the Patriots have more than half of its roster making their debut in the big game.
One player who won't be making his first appearance on the game's biggest stage in Patrick Chung, and the Patriots safety was one of 10 Patriots sitting at a podium during Tuesday's media access.
Chung was asked if he'd learned anything from his previous experiences, which included trips to the Super Bowl with New England in 2011 in Indianapolis as well as 2014 in Arizona.
"It's just about trying to be calm," Chung said. "This is the crazy part of everything but once it all dies down it just boils down to practice and the game. We've been practicing for 20 weeks and it's really just the same thing."
The safety was asked if he felt the edge in experience he and his teammates possessed would help come Sunday but despite the fact that just five Falcons have been to the Super Bowl before he felt it would have no effect.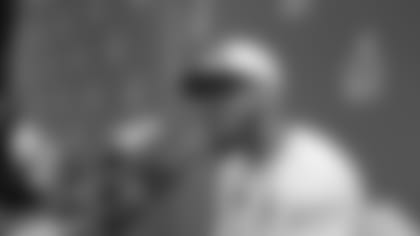 "No, they'll be ready to play," he said. "Their coach will make sure they're ready to play. This is still early with the media thing but once it comes down to it they'll be ready, their coach will make sure they'll be ready and they'll be practicing for the biggest game of the season."
One of the interesting aspects of covering the team during Super Bowl week is the influx of national writers, many who are looking for ties between the teams they normally cover and various players. Chung, who spent a year in Philadelphia in 2013 before returning to New England, fielded a couple from Eagles writers.
One asked about a shoulder injury the safety suffered with the Eagles.
"It was hard. But at the same time the team needs you and you have to do what you can," Chung admitted. "It is what it is. It was painful, it was a nerve in my shoulder and it was pretty painful. But things happen, it's all good."
Another Philadelphia writer quickly followed up by asking if he looks back on his time in the City of Brotherly Love.
"No. None. Not at all, it's over with."
Emotional rescue
Tom Brady received plenty of attention for his emotional answer to a 7-year-old's question during Super Bowl Opening Night on Monday, and today he was asked about it. He talked about his father, Tom Sr., when asked who his hero was, and that led to some emotions.
"That's a great question. I think my dad is my hero, because he's someone I look up to every day," Brady said, before a noticeable pause. "My dad."
On Tuesday, the quarterback acknowledged "it's been a challenging year for my family, just for some personal reasons."
Normally Brady's parents, Tom Sr. and Galynn, normally attend most of his games but the quarterback explained that hasn't been the case this season, and that both would be at NRG Stadium on Sunday.
"It's my mom and dad. They've been so supportive my entire life," Brady said. "It's nice to be there. My mom hasn't been to a game this season. My dad has been to one. That's very atypical. They're going to be here this weekend, that's what I'm excited about."
Heads up
James Develin is often seen running toward the end zone to join his running back teammates after a touchdown, and often the group is engaging in some sort of celebration. LeGarrette Blount often joins the Patriots militia in the end zone and poses for a picture while James White, Dion Lewis and Brandon Bolden typically have a light-hearted group thing going on.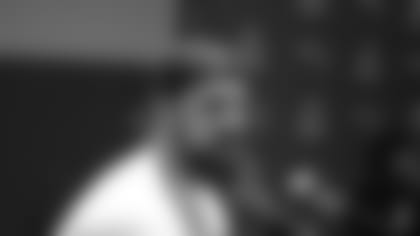 And then there's Develin. The fullback was asked if he and his running back mates had anything special in mind in the event that one of them found the end zone against Atlanta on Sunday.
"I'm not really the guy who gets in the end zone too often," Develin said with a smile. "I usually just try to run down there and head-butt somebody."
Even the defensive players have noticed the exuberance of their offensive teammates.
"They're always dancing together, even on the sideline and that makes that running back group as good as it is because they're always cheering for each other," safety Duron Harmon said.
Extra points
Chris Long fielded plenty of questions about his famous father, former Raider and Pro Football Hall of Famer Howie Long. The Patriots defensive end was asked if he watched his father play in Super Bowl XVIII when the Raiders defeated the Redskins. "Obviously I wasn't around to see it in person but I've watched the old black and white tapes," he joked. … Much has been made of Logan Ryan's college roommate, Falcons Mohamed Sanu, from their days at Rutgers. Ryan shared a suite with Sanu as well as Houston quarterback Tom Savage before he transferred to Pittsburgh. "It was a great experience. [Sanu] wasn't the typical college roommate. He was up early all the time, kept his room clean. He was great to live with."