Notes: Was drafted by the Florida Marlins in the June 1996 baseball draft and signed a contract that allowed him to continue his football career while playing baseball over the summer. Started once as a true freshman in '96, when he played a lot and carried 69 times for 354 yards and two touchdowns and caught four passes for 10 yards. Played in every game in '97, started twice and carried 64-232-1 and caught 12-175-1. Was hampered by foot and ankle problems in '98, when he carried 26-101-0. Had his best year in '99, when he started 6 of 11 games, carried 62-335-2, caught 19-250-1 and returned 15 punts for 136 yards and 10 kickoffs for 217 yards.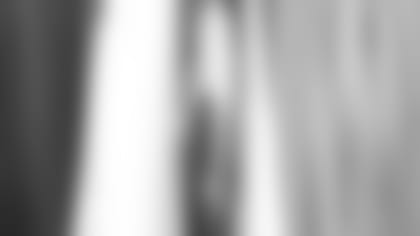 ]()
            **Positives:** Looks the part. Can run with power as well as speed and finesse. Catches the ball extremely well. Can return punts and kickoffs. After what Terrell Davis and Olandis Gary did, somebody may push him up since Davis and Gary were also part-time starters in college who never had great years and then turned into top pros.  

Negatives: Unlike Davis and Gary, Pass was never known as a tough, inside, be-your-own-blocker type of runner. Up until last year, he always seemed to be running out of bounds. Has not always shown good concentration and focus. Still is a little too friendly with the sidelines. Has a baseball option, so at the very least, before drafting this player, one must see his baseball contract to find out what it says about pro football.
Summary: Has NFL ability but must show he has NFL toughness and concentration.
Information provided by Pro Football Weekly