FOXBOROUGH, Mass. – The holidays are over, and for the time being, so is Patriots football.
Try not to despair, however, because it won't be long before both are back. Though it may not seem like it right now, as fast as the 2019 NFL season just went by, this 2020 offseason will be just as quick… particularly if you're equipped with the knowledge you need to get through these seemingly endless months of non-game activity. There's plenty on the agenda to keep your mind occupied.
For starters, this offseason will be unlike any other over the past 20 years here in New England, because it's the first in which Tom Brady is scheduled to become a free agent. And yes, that's a HUGE topic to digest, along with everything else that could transpire. We'll dig into all of that soon enough.
But let's not bite off more than we can chew. Let's take this offseason at a more manageable, morsel-by-morsel pace, and take each month as it comes. As you'll see, there's more than enough on which to feast.
With the loss to Tennessee in Saturday's Wild Card Playoff, the Patriots have now begun their earliest offseason in a decade. Most years, whenever New England's season ends, head coach Bill Belichick's message to his players and staff is predictable and proper: Don't make any emotional decisions too quickly; take at least a couple of weeks to decompress.
Belichick essentially said as much on Sunday morning at Gillette, less than 12 hours after the conclusion of the game, when he held his final press conference of the 2019 season.
He spoke generally about "the future" and collective decisions that need to be made by nearly everyone involved with the 2019 Patriots, himself included.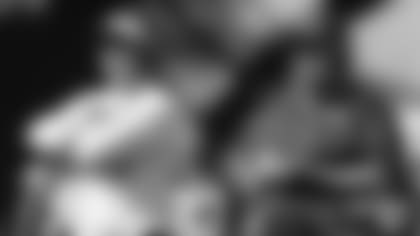 That said, there is still some work to be done in and around Foxborough this month. For instance, players are expected to return to Gillette Stadium Sunday afternoon to clean out their lockers, maybe get some medical treatment, and say some goodbyes to media, friends, and colleagues before going their separate ways into the offseason.
In addition, according to media reports (NFL Network was first), Patriots offensive coordinator Josh McDaniels has arranged interviews this coming Fri., Jan. 10 with three NFL clubs currently in need of a head coach: Carolina, Cleveland, and the New York Giants.
If McDaniels is offered and accepts an offer from any of these clubs, New England will be in the market for a new O.C. Since the Patriots don't normally announce coaching hires, though, we might not know for certain who might take over the role until much further down the road, perhaps not until spring practices or even into training camp.
Meanwhile, Patriots player personnel director Nick Caserio also enters this offseason with a contract that's set to expire. So, his career with New England could be at a crossroads. In the interim, the Patriots scouting department, which Caserio currently oversees, will likely have representatives at the major college bowl games featuring draft-eligible players: the East-West Shrine Game, NFLPA Collegiate Bowl (both on Jan. 18), and Senior Bowl (Jan. 25).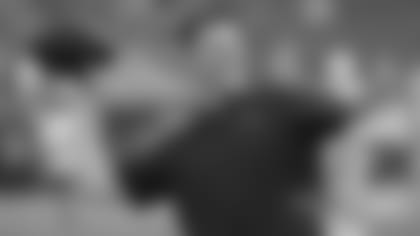 Assembling a new roster – the team-building process, as it's often called around these parts – often begins in the shortest month (sometimes sooner) with the signing of a handful of players to what are known as "future contracts" – contracts that don't take effect until the new NFL business year begins in mid-March. These are normally players who've spent time on New England's practice squad during the past year, or have been in the league peripherally with other clubs.
Running back Dion Lewis famously inked one such deal with the Patriots on New Year's Eve 2014 and eventually made the 2015 active roster. He'd seen limited action with Philadelphia, Cleveland, and Indianapolis between 2011 and '14 before joining the Patriots.
Which is all to say that players who sign at this stage are often long-shots, but not always.
Meanwhile, the Patriots and every other club will venture to Indianapolis at the end of February for the annual job fair known as the Scouting Combine. This year, it starts on the 24th and ends Mar. 2.
And during the Combine, on Feb. 25, the two-week window opens for the Patriots and other clubs to assign their franchise and/or transition tags to players who are scheduled to become free agents in March. In the near future, the NFL will release exact dollar amounts for both franchise and transition tag players at each position.
New England doesn't always elect to tag a player, so, it's not a guarantee that they'll do so this year. If you're thinking Brady is a candidate, think again. Media reports, around the time he signed his re-worked contract with the Patriots last August, indicate that a clause in the contract prevents the Patriots from tagging Brady this offseason, meaning he'll almost assuredly become an unrestricted free agent on the 18th, unless he and the team come to some agreement before then.
Meantime, Mar. 18. That's the date, at 4 p.m. Eastern, that the new NFL League Year begins and the free agent marketplace opens. There's what's become known as the "legal tampering period," beginning Mar. 16, in which free-agent players and their representatives can agree to deals with new clubs, but can't officially sign them until the League Year begins.
At the end of March, all the NFL's power brokers – owners, general managers, head coaches, etc. – gather for the league's Annual Meeting, where many of the big-ticket business items are addressed, if not finalized (rule change proposals are often the star of the show here). It's also traditionally where Patriots top brass speak at length on the record with reporters, which makes this a somewhat intriguing event. This year's assembly will be in Palm Beach, Fla.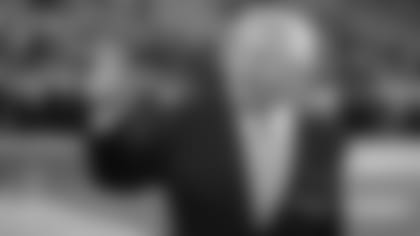 Players return to Gillette! New England's (voluntary) offseason workout program begins on the 20th (teams that hired new head coaches can begin theirs two weeks earlier). It starts with conditioning and classroom work and progresses eventually to on-field practice sessions. Players aren't required to be here, but most make the effort.
Sometime mid-month (the NFL is usually secretive about the exact date until the last minute), we'll learn the entire 2020 schedule, including preseason opponents. The latter is important because it could indicate which teams with whom the Patriots might choose to conduct joint training camp practice sessions. You'll recall last summer, they traveled to Detroit and Nashville to work concurrently alongside the Lions and Titans.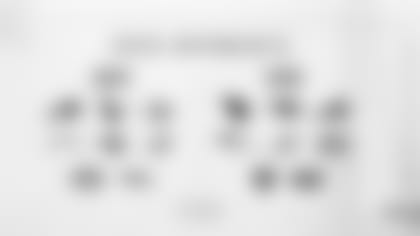 Of course, April ends with the big party in Las Vegas, site of this year's NFL Draft (Apr. 23-25). As of this posting date, New England owns 12 selections over the seven rounds, but that haul can (and likely will) fluctuate in the days leading up to the draft, based on trades and transactions the team may make. We'll keep you posted.
Rookies who were drafted or signed as free agents after the fact are invited to Foxborough for orientation at the beginning of the month. They then join veteran additions and other returning players for organized team activities (OTAs), which is just a complicated term for on-field practice sessions. These workouts are conducted with players in helmets, but no other padding. The first of these happen sometime in May, with exact dates announced by the team later this offeseason.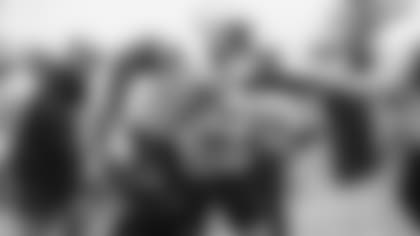 OTAs continue into June, when minicamp is also held. This is essentially the same as an OTA, except the three-day minicamp practices are mandatory for players.
Around mid-June, once OTAs and minicamp end, the NFL officially goes into its offseason. Almost no business is transacted for a roughly six-week period that ends in late July.
LATE JULY INTO EARLY SEPTEMBER
Summer's now over, at least for NFL types. In New England, the first training camp is traditionally the last Thursday of July, or exactly two weeks before the first preseason game, on the fields located behind Gillette Stadium. The Patriots could also either host or travel to joint practices, maybe even a combination of both, with one or two of their preseason opponents.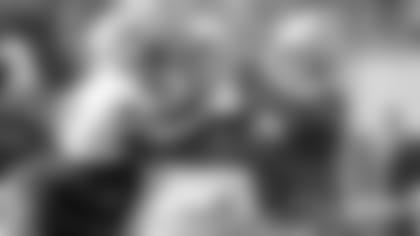 Roster cut-down day, when teams must bring their 90-man rosters down to 53, is the Saturday of Labor Day Weekend, which falls on Sept. 5 this year. Meaning the final preseason game will likely be on Thur., Sept. 3.
The 2020 NFL regular season will kick off Thur., Sept. 10, with opening weekend on Sunday the 13th and Monday the 14th.
See? Just like that. Offseason over. And you won't have to go through it alone. We at patriots.com will be with you throughout the offseason to provide news stories, analyses, commentaries, Q&As, and other meaningful audio and video content. There's a lot more to come during what promises to be an eventful offseason.
For now, get some rest, and enjoy (as best you can) the remainder of the 2019 NFL Playoffs.