Patriots fans have a home in an unlikely place: Sweden. 
With Boston sports gear on the walls, including a large portion dedicated to none other than Tom Brady, Patriots Nation can find solace at O'Leary's, even while an ocean away from New England. Now a chain, the first O'Leary's opened in Sweden in 1988, and Founder Jonas Reinholdsson wanted to recreate the atmosphere he grew to love while working at a friend's restaurant on Nantucket. 
"It's hard not to fall in love with that. I just liked the city of Boston, but over the years, I learned to love it even more, just the whole sports culture," Jonas said. "I could have ended up in Chicago, New York, San Francisco or somewhere else. It just happened to be Boston."
Rather than bring home a keychain or a postcard to cherish the memory of his time in New England, Jonas thought bigger.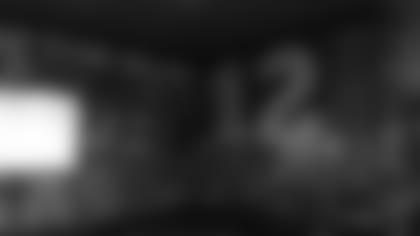 "I had an old dream of mine to open my own restaurant, and that's when the pieces of the jigsaw puzzle came together," Jonas said.
More than 25 years later, Jonas built just that. Now, his restaurants are a place for sports fans to come together to eat, drink and watch games. O'Leary's is even home to at least one Patriots Fan Club. Former Patriot Gino Cappelletti even paid a visit to check out the expansive menu and to see the Patriots presence. 
Though football is still "a niche sport," he said it is growing. While the O'Leary's in Gothenburg hosts a slew of Patriots fans on game day, when the Super Bowl rolls around, it doesn't matter who you root for. 
"Everybody comes. It doesn't matter if it's your team," Jonas said. "We've been lucky as Patriots fans ... Boston in general. I mean, it is the number one sports capital in America."
It may be the sports capital in the United States, but it has a satelite location in Sweden. 
RELATED LINKS