…Great start to the game for both the Patriots' defense and offense. The former set the aggressive tone they would display for most of the night with a great inside move by DE Rob Ninkovich to drop RB Ronnie Hillman for a two-yard loss.
…Tom Brady and the offense then made it look easy against the vaunted Denver D by marching for a touchdown in just four plays – alternating passes between WR Brandon LaFell and TE Rob Gronkowski. The fourth pass was just a simple, short curl route by Gronk on the left flank. He was in a 1-on-1 mismatch matchup with S Darain Stewart, who tried to jump in front of Gronkowski to deflect the ball, but Gronk made the catch, spun around and began running downfield. Safety T.J. Ward came in at a shallow angle and Gronk made a nifty stop-and-hop move to elude Ward. It was an easy footrace for Gronk the final 13 yards to the end zone as three Bronco defenders gave chase in vain.
…For the most part, the Patriots did a good job of stuffing the run. They gave up a few big plays, which we'll look at later, but early on, they were as good as they've been all year, led by DT Alan Branch, who added a TFL (tackle for loss) on the second series to go with Ninko's from the first. Branch just overpowered C Matt Paradis to force his way into the backfield and take down Hillman.
…The next play, Ninko registered a zero-yard sack of Denver QB Brock Osweiler. Ninko actually tried to stunt behind DE Jabaal Sheard from the right side of the Broncos' o-line, but found himself stonewalled by a double-team. Osweiler had dropped back to pass, but was feeling pincer-like pressure on both side brought by LB Dont'a Hightower on the right and DE Chandler Jones from the left. This flushed Osweiler out of the pocket. He tried scrambling to his left, but Ninkovich could see this all unfolding and pursued the QB before catching him at the line of scrimmage near the Patriots' sideline. This was a critical play at this juncture because it came on 3rd-and-11 and forced Denver to punt.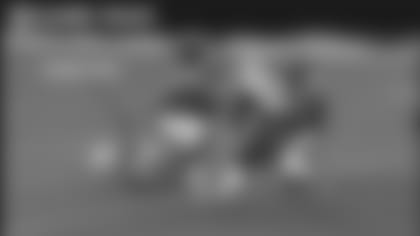 …LB Jonathan Freeny, who's had his inconsistencies this season, came up with another sack in a crucial situation on the next Bronco possession. On 3rd-and-2 from the NE 21, Osweiler was in the shotgun with Hillman in the backfield to his right. The Patriots sent just four rushers at the snap, but Freeny, playing five yards from the line of scrimmage as the "Mike" came on a blitz. Hillman tried to pick it up, but Freeny ran over him and continued on to Osweiler. Freeny got his hands on the QB, who spun to avoid the takedown, but Freeny managed to keep one hand on Osweiler's jersey and clung to it as the passer tried to get away. Freeny's one-handed tug was enough to slow Osweiler's progress so that Freeny could bring his right arm back into the equation to wrap up Osweiler by the thighs. The loss of 13 led the Broncos head coach Gary Kubiak to decide it wasn't worth attempting a long field goal, so, Denver punted. Good job by Freeny not to give up on the play.
SECOND QUARTER
…Gronkowski was called for two more offensive pass interference penalties Sunday night. The first one looked like he was just running his route and LB Brandon Marshall and he made contact with one another as they were battle for position. It's something I see occur frequently and doesn't look anything like interference. Especially when the ball isn't thrown in that direction.
…The game's first turnover was a result of two impressive individual efforts by Patriots defenders. First, Sheard used his considerable strength to bull-rush right tackle Michael Schofield, and initially, Sheard was being double-teamed by him and right tguard Louis Vasquez. Sheard kept moving his feet, though, and about halfway through Sheard's rush, Vasquez peeled off from this pair, which helped Sheard drive Schofield backward into Osweiler's path. As Osweiler was throwing, Sheard reached out and swatted the QB's arm, sending the ball straight up in the air. DE Chandler Jones, who was now double-teamed by Vasquez and Paradis with their backs to the ball, was in the right place to see the ball and react to it. He timed a jump precisely so that he could out-rebound any Broncos for the ball, if you will, and still managed to hold onto the football as he was crunched from the front and back by Paradis and RB C.J. Anderson.
…TE Scott Chandler got the second Patriots TD on a relatively easy play. He was split wide right with LB Von Miller guarding him with inside technique. At the snap, Chandler ran toward Miller, feinting as if he was going to run a slant, but instead cut back to the outside on a fade pattern. Miller gave him a shove, but released him to run free because of the help he expected to get in the defensive backfield from safety David Bruton Jr., but Bruton was late arriving. Brady's pass fell nicely into Chandler's waiting arms for what amounted to a pitch-and-catch.
…CB Malcolm Butler has been oh-so-close this season to making several great INTs or PBUs (pass breakups), but often has been just inches away from being able to get his hands on the football. He was able to make one against Denver WR Emmanuel Sanders deep down the sideline on 2nd-and-7 from the DEN 23. Butler was stride-for-stride with Sanders and this time was able to swat the ball away at the last moment. Butler was guarding Sanders most of the night, and though Sanders finished with 113 yards receiving, he gained nearly a third of those on one play in the fourth quarter. Otherwise, Butler was fairly effective against yet another top receiver.
…When Denver did run the ball well, it seemed to be whenever they caught New England in its nickel sub package. This was the case on Denver's first touchdown, a 19-yard run by Hillman, but it should have been stopped for no gain, or a minimal one, because LB Jerod Mayo was there to make a tackle but missed it. Mayo was left unblocked at the snap, and this allowed him, from several yards off the line of scrimmage, to shot at an angle to the right side, where Hillman took an Osweiler toss on a sweep. Mayo diagnosed the play correctly and was quick to get to Hillman, but instead of keeping his feet and meeting the runner straight on, Mayo's angle was too steep and he ended up behind Hillman. Mayo dove for his legs, but couldn't wrap them up. Hillman pulled himself out of Mayo's grasp and thanks to some precise blocking downfield, had a clear path to the end zone. What should have been a great stop by Mayo wound up as points on the board for Denver.
THIRD QUARTER
…Although a roughing the passer penalty was called on Miller, wiping out the play, Brady was sacked at the start of the second half when DE Vance Walker, lined up over center Bryan Stork, put a wonderful spin move on him. Stork didn't get his hands cleanly on Walker and, as a result, was beaten by the move. Walker rushed in toward Brady's face, but No. 12 initially was able to spin out of trouble himself. Walker didn't give up though, and as Stork continued after Walker, the defender knocked Stork backward and into Brady, causing the QB to lose his feet and fall to the ground. Stork lost this individual battle, but was lucky it was negated by a Broncos penalty.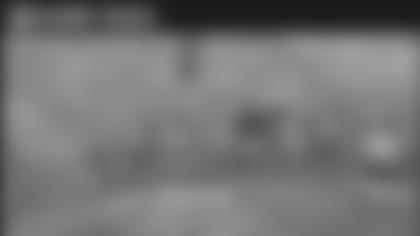 …Rookie DT Malcom Brown continues to improve each week, and he was active in a good way against Denver, registering four tackles, all solo, including a sack and a pair of TFLs. His sack came in the third on 2nd-and-7 from the NE 43. Sheard and Jones had a hand in this, as they were applying pincer pressure again on Osweiler, which forced him to step up in the pocket. Brown was engaged with LG Evan Mathis, but managed to toss Mathis aside as Osweiler stepped forward. Brown wrapped him by the waist and took him down. Nice job by the rookie to shed a block and make a play.
…CB Logan Ryan also had an impressive night in coverage. He broke up four passes thrown his way, and overall, I thought he played his best game this season. He was beaten for a touchdown late in the fourth, which we'll get to later, but Ryan played well all night in Denver.
…Freeny had perhaps his best night, too, leading the team in tackles and helping put pressure on Osweiler all night. He, Jones, and Sheard nearly teamed up for another sack on 3rd-and-10 from the NE 30, but Osweiler was able to get rid of the football just as all three defenders crunched him. The incompletion forced a long field goal, which Denver's kicker pushed wide right.
…Wasn't impressed with New England's limited attempts to run the football versus Denver. The o-line's blocking just wasn't equal to the challenge against Denver's front. They couldn't open up any holes for the backs, even when they sent all their biggest bodies on the field for obvious running plays.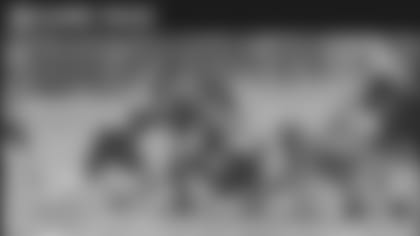 …Jones made another big play late in the third when he fought off a block by Mathis to knock the ball out of Hillman's hands deep in Denver territory. Unfortunately, DT Akiem Hicks tried to pounce on the loose ball, but it squirted out of his hands and the Broncos were able to recover and maintain possession. It was a bad bounce on a slippery field, but Hicks was in position to make that play. Would've been a chance for New England to put more points on the board, perhaps. One of many squandered opportunities by New England to put the Broncos away.
FOURTH QUARTER AND OT
…RB Brandon Bolden's touchdown on the first play of the fourth quarter was nothing more than a go-route that he ran out of the shotgun backfield. He had LB Danny Travathan covering him, but Bolden's quickness allowed him to get a couple of steps ahead of the defender. Brady floated a perfect pass that Bolden collected in stride at the DEN 40. Around the 30, safety Omar Bolden came flying in from the left, but made a terrible attempt to bring New England's Bolden down with just his shoulder. In so doing, Denver's Bolden tripped up Travathan, leaving Brady's target free to run unimpeded to the end zone.
…The Patriots defense looked in complete control at this point, knocking down Osweilers passes and the QB himself on a three-and-out series. When Denver punted, the game should have been essentially sealed at that point. But then…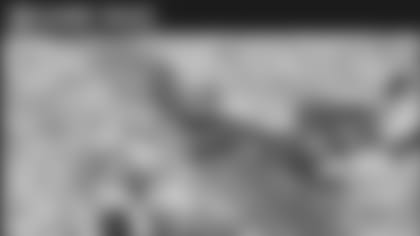 …Rookie WR Chris Harper was filling in for injured Danny Amendola as the primary punt returner, along with safety Patrick Chung. The two of them were splitting the field most of the night on punt returns, so that neither would have to run too far on the slick, snowy grass to chase after the ball. The idea, it seemed, was to limit the chances of a muffed punt, but that's exactly what happened on this play when Denver punted directly to Harper. The ball bounced off Harper's chest, but he might still have been able to collect it had he not been hit at that moment by Denver's gunner Cody Latimer. Bronco cover guy Shaq Barrett fell on the football, but it was New England's Nate Ebner who emerged from the pile with the football. Nevertheless, Tony Corrente's officiating crew awarded the ball to Denver. This play completely swung the momentum in Denver's favor, and the outcome eventually hinged on it.
…One of the catches Butler surrendered to Sanders came on this ensuing drive when Butler got caught in the wash on a pick play by Denver. This gave Sanders space to run a crossing route and pick up 17 yards. Hard to fault Butler for that one.
…A poor tackling effort was also to blame for Denver's second TD run. Like the first one, this also should have been a TFL, but safety Devin McCourty, like Mayo before, dove at Anderson's legs and didn't wrap him up properly. Anderson, now running parallel to the line of scrimmage, beat Ryan and Chung to the edge and he turned upfield around the 15-yard line. Safety Duron Harmon was the last Patriot with a chance to tackle Anderson, but Harmon elected to go with his shoulder instead of his arms and Anderson ran right through him to dive over the goal line.
…Still, with a 21-14 lead, New England had a big play that could have put the Broncos away. But it was wiped out by a penalty. WR Keshawn Martin somehow got wide open deep downfield and Brady found him for a 51-yard gain. Bur Corrente's crew said rookie Tre' Jackson (like Martin, back in action after an injury absence) held a Bronco defender on the play which allowed Brady to have time to throw. It was a really close call, but it looked like Jackson had Miller by the shoulder pad.
…Gronk's second OPI penalty was a joke of a call by Corrente's crew. It's Bruton, the safety, who initiates the contact by grabbing at Gronk's shoulder's. The tight end does what a receiver has the right to do to free himself of the grasp of a defender by shoving Bruton off him. This isn't offensive pass interference. It's just good football. Bruton made contact with Gronk within the five-yard allowable zone from the line of scrimmage. NFL officials seem intent this season on singling out the game's best tight end because no defenders are capable of containing him consistently. This is completely unfair to Gronkowski, who now has half a dozen OPI penalties thrown against him this season.
…On the next play, Corrente's crew failed to throw a flag on Barrett, who clearly launched himself at Brady's head as the QB fired an incomplete pass deep downfield. This was as bad a non-call as Gronk's OPI was a bad call. New England should have been awarded a first down. Instead, the Patriots punted.
…New England nearly sealed the game again when WR Demaryius Thomas juggled a pass to him and tipped it to Chung, who dove for the ball but couldn't hold onto it. The next play, Butler was beaten on a go-route by Sanders for a 39-yard gain inside the 5.
…Another terrible call by Corrente's crew wiped out a fantastic Branch sack of Osweiler. Branch simply overpowered Paradis, running over him as he charged at Osweiler and brought him down in the backfield. But Chung was flagged for holding Thomas in the end zone. There was barely any contact between the two players, and what contact was made should not have constituted anything warranting a penalty.
…Ryan was in position to make a play on the ball that WR Andrew Caldwell caught for the go-ahead TD at the end of the 4th, but Ryan didn't look back for the ball. Had he done so, he might've been able to swat it down.
…Corrente's crew somehow mismanaged the clock at the very end as well. With 35 seconds to go, Chandler made a catch and was brought down in bounds, but Corrente announced that the clock should stop at that point because of an injured player. That player was Denver's Malik Jackson, who managed to make it to the sideline under his own power. There should have been at least 30 seconds put on the game clock, which continued to tick down to 24 seconds. Another error by the officials, who should have asked to put more time back on the game clock.
…Brady was sacked in OT by Miller when the OLB beat rookie LG Shaq Mason on a stunt. Nothing fancy here. Miller just used his speed to get by Mason and Brady wasn't quick enough to dance out of the pocket.
…The game-winning TD run by Anderson was a great job of blocking by Denver and a poor demonstration of tackling by Patriots defenders. It was an identical play to the one on which Denver scored earlier in the game, only this time to the left side, and it worked again for them.