The temperature dropped leading up to the Patriots regular-season finale against the Jets, and it kept dropping. It was a frigid day at Gillette Stadium, but for those living on the streets throughout New England, this cold is inescapable. 
So the Patriots Foundation decided to do something. 
Patriots fans were encouraged to bring blankets, and if they did, they could leave them in bins as they exited Gillette Stadium. The blankets would be collected, cleaned and donated to local homeless shelters, and Patriots Nation showed up big time. 
More than 1,300 blankets were collected that day, and since the game, the Patriots Foundation has been at work making sure those supplies get to people who need them the most.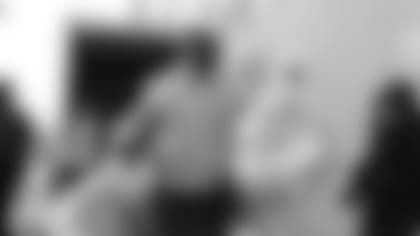 The first stop was on Jan. 5 at Pine Street Inn in Boston, where 100 blankets were distributed and 500 more put in storage for future use. NFL Hall of Famer Andre Tippett, rookie Derek Rivers, the Patriots Foundation and season ticket members spent the afternoon handing out blankets, hats, gloves and Dunkin' Donuts gift cards to guests. 
"We all know what the temperatures have been like. It's been cold for a long time, and it's just January. I watched the faces of all these people here, the guests that received everything from us, and their eyes lit up," Andre said. "It's something that they can genuinely use."
With extreme cold hitting New England early, these kinds of donations are invaluable, according to Pine Street Inn Executive Director Lyndia Downie. The shelter is in need of donations, including hats, gloves, blankets and more.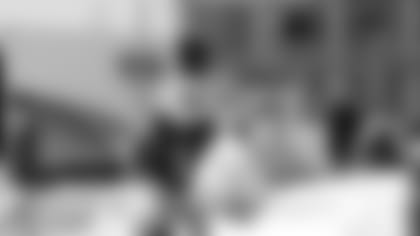 "It's been a really early cold for us, and we've been handing out more hats, gloves and blankets than we typically would this time of the year. Normally, this stuff has got to last us until March, and we're short on lots of stuff," Lyndia said. "The timing was perfect. We're very thankful that the Patriots decided to do this and grateful to the fans who donated. What was even nicer is that Derek and Andre are here dropping off the blankets, saying hello to the men in the shelter. It means a lot to people."
Pine Street Inn wasn't the only New England shelter to benefit from Patriots Nation's generosity. To get fans excited for playoffs, a Patriots street team embarked on a journey of hitting all six New England states in six days, and the team donated blankets along the way.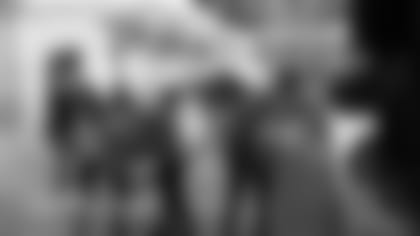 These donations wouldn't have been possible without the generosity of Patriots fans. Thank you Pats Nation for always stepping up for the community.