The Patriots completed the 2008 season with an 11-5 record, winning their final four games and five of their last six contests to tie the franchise's fifth-highest regular-season win total.
New England finished the season with the third-highest offensive yardage total in team history (365.4 yards per game) and allowed fewer than 20 points per game (19.3) for the sixth time in the last eight years. The Patriots tied a team record by scoring 40 or more points in four games and allowed just 13.5 points per game in December while finishing the season's final month with a 4-0 record. Additionally, the Patriots had just 57 penalties - the fewest in NFL history for a 16-game season.
PATRIOTS TIE FIFTH-HIGHEST REGULAR-SEASON WIN TOTAL
The Patriots finished the 2008 regular season with an 11-5 record, tying the fifth highest regular-season win total in the team's 49-season history. The Patriots have finished with more than 11 regular-season wins on just four occasions - 2007 (16), 2003 (14), 2004 (14) and 2006 (12). New England also won 11 games in 1976, 1978, 1985, 1986, 1996 and 2001.
ANNUAL ACHIEVEMENTS
The Patriots are the only team in the NFL to have recorded nine or more wins in each of the last eight seasons, including 2008. The Patriots have won 10 or more games seven times in the last eight seasons and have won 11 or more games six times in the last eight seasons.
FINISHING STRONGThe Patriots closed out the 2008 season with four straight wins. Since the beginning of December 2003, the Patriots have compiled a 24-2 (.923) record in the 12th month, achieving the league's best December record over that period. New England has won 12 straight December games dating back to 2006, was undefeated (4-0) in December 2008 and also went undefeated in December in 2001, 2003, 2005 and 2007.
PATRIOTS ARE WINNINGEST PRO SPORTS FRANCHISE SINCE 2001
The Patriots' level of sustained success is unmatched in professional sports over the last eight years. Since the 2001 season, the Patriots have won 75.8 percent of their regular season games (97-31), compiling the highest winning percentage in major American professional sports over that period. New England's winning percentage tops that of the NBA's San Antonio Spurs, who have won at a 71.5 percent clip (431-172). Since 2001, there have been 138 franchises that have fielded teams in the five major American pro sports leagues (NFL, MLB, NBA, NHL and MLS), and the Patriots have won with more frequency than any other team over that period.
PATRIOTS SET 16-GAME RECORD FOR FEWEST PENALTIES
The Patriots were flagged for 57 accepted penalties in 2008 - the fewest for any NFL team since the 16-game schedule was adopted in 1978. New England had 72 penalties called against it in 2008 (15 were declined or offset), a figure that also was the lowest in the league. On Oct. 26 against St. Louis, the Patriots were not flagged for any accepted penalties, marking the first penalty-free game in team history. The previous Patriots record for fewest penalties in a 16-game season was 63, established in 1989.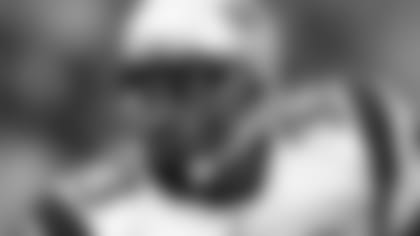 ]()OFFENSE RANKS HIGH **The Patriots finished the 2008 season with 5,847 total net yards, recording the third highest offensive output in the team's 49- season history. New England's 2008 net yardage total trails only its team-record 6,580 total net yards in 2007 and its total of 5,965 total net yards in 1978, the season in which the Patriots set a still-standing NFL record with 3,165 rushing yards.
PATRIOTS TIE TEAM MARK FOR MOST 40-POINT GAMES IN A SEASONThe Patriots scored at least 40 points in four games in 2008, tying the team record for most games with 40 or more points. The 2007 Patriots also had four games with at least 40 points. This season, New England broke the 40-point mark against Denver on Oct. 20 (41-7), at Miami on Nov. 23 (48-28) at Oakland on Dec. 14 (49-26) and against Arizona on Dec. 21 (47- 7). The Patriots have broken the 40-point mark three times in a season on three occasions (1996, 1963, 1961).
PATRIOTS POST THREE 500-YARD GAMESThe Patriots gained 500 or more net yards in a game three times this season and compiled three of the top six single-game net yardage totals in franchise history (774 games). Over a twogame span from Nov. 13-23, the Patriots gained a total of 1,041 total net yards, recording the franchise's first back-to-back games with 500 or more total net yards. Against Miami on Nov. 23, the Patriots gained 530 total net yards, a figure that stands as the franchise's highest since 1979 and the second highest in team history. The previous week against the New York Jets (Nov. 13), the Patriots gained 511 total net yards, a figure that stands as the sixth-best in team annals. New England also broke the 500-yard mark with a 514-yard output against Arizona on Dec. 21 - a total that ranks fifth in team history. The Patriots were the only NFL team this season to have three games with 510 or more total net yards.
PROLIFIC POINT PRODUCERS
The Patriots scored 96 points in back-to-back wins over the Oakland Raiders and Arizona Cardinals in December. New England defeated the Raiders 49-26 on Dec. 14 and followed that with a 47-7 win over Arizona on Dec. 21. The 96 points over a two-game span mark the third-most prolific two-game span in team history, trailing only two overlapping two-game spans from the Patriots' record-setting 2007 season. New England's 96 points were the most for any NFL team in any two-game span this season, and the Patriots were one of two NFL teams this year to have back-to-back 40-point games (San Diego).
MOVING THE CHAINS
The Patriots led the NFL with 356 first downs this season, a total that stands as the second highest in franchise history. The Patriots gained 145 first downs rushing in 2008, a total that also led the league. The Patriots' first down total this season trails only the team-record 393 first downs gained in 2007 (a total that ranked second in NFL history).
SCORING EFFICIENCY
The Patriots led the NFL by scoring points on 44.8 percent of their offensive possessions, totaling 78 scoring drives on 174 possessions (42 touchdowns, 36 field goals). New England's total of 78 scoring drives this season tied for the NFL lead.
]()WHAT A RUSH**
The Patriots had their best rushing season in more than 20 years, averaging 4.4 yards per carry and totaling 2,278 rushing yards and 21 rushing touchdowns. The Patriots' 2008 average of 4.4 yards per carry ranks fifth in team history. In terms of total yardage, the Patriots' 2008 total of 2,278 yards ranks sixth in team history, while their 21 rushing touchdowns are tied for fourth in team history.
FINISHING STRONG
In the second half of the 2008 season (games 8-16), the Patriots scored a total of 242 points to lead the AFC and place second in the NFL in scoring over that span. The Patriots trailed only New Orleans, who scored 247 points in the second half of the season.
ON POINT
The Patriots offense scored 403 points to place second in the AFC and third in the NFL in that category. Additionally, the Patriots scored one special teams touchdown to finish the season with 410 total points.
MOSS: ALL-TIME LEADER IN RECEPTIONS PER TD
Over his 11-year NFL career, Randy Moss has averaged one touchdown for every 6.24 receptions, a total that is the best in NFL history among any receiver with at least 500 receptions. Moss has caught 135 touchdowns out of 843 career receptions. Lance Alworth, who played 11 seasons for San Diego and Dallas from 1962-72, caught 85 touchdowns out of 542 career receptions for an average of one score every 6.38 receptions.
]()MOSS IS NFL'S PREMIER TD RECEIVER**
Since entering the NFL in 1998, Randy Moss has caught 135 touchdown passes, more than any other NFL player over that span. Since joining the Patriots via trade prior to the 2007 season, Moss has caught 34 touchdowns - also the best in the league over that span. In terms of overall touchdowns (rushing, receiving and returning), Moss has totaled 136 scores since entering the league in 1998 (135 via reception and one via punt return), a tally that ranks second only to LaDainian Tomlinson (141 touchdowns) over that span. This season, Moss's 11 touchdown receptions led the AFC and tied for third in the NFL.
CASSEL'S AFC RANKINGSMatt Cassel finished among the AFC's top quarterbacks in all major passing statistics. Cassel threw for 3,693 yards and had 327 completions - with both figures setting team records for a first-year full-time starter. His 2008 passing statistics all rank among the top single-season totals in Patriots history.
CASSEL'S COMPLETION PCT. RANKS HIGH
Matt Cassel completed 63.4 percent of his passes this season (327-of-516), a completion rate that stands as the third best in franchise history. Cassel's completion rate trails only Tom Brady's franchise-record 68.9 percent rate last season, a mark that stands as the 9th best in NFL history, and Brady's 2001 mark of 63.9 percent, which set a team record at the time.
CASSEL IS FIRST NFL PLAYER TO TOTAL 400 PASSING YARDS AND 60 RUSHING YARDS
Matt Cassel threw for 400 yards and ran for 62 yards against the Jets on Nov. 13, becoming the first player in NFL history to have 400 or more passing yards and 60 or more rushing yards in a game. Only one other time since 1970 has a player had at least 400 passing yards and at least 50 rushing yards in a game.
CASSEL BREAKS 400-YARD MARK TWICE
Matt Cassel threw for 400 yards in consecutive games, achieving two of the top 10 passing performances in Patriots history. His 415-yard performance against Miami on Nov. 23 was the fifthhighest passing yardage total in team history as Cassel joined Drew Bledsoe as the only Patriots passers to have 415 yards or more in a game. Against the Jets on Nov. 13, Cassel had the first 400-yard game for a Patriot since Sept. 22, 2002, when Tom Brady threw for a career-high 410 yards against Kansas City.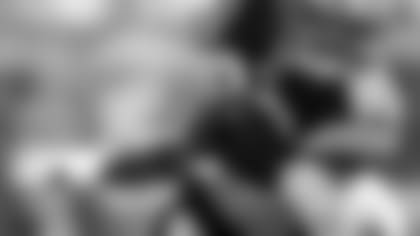 ]()WELKER LEADS NFL IN RECEPTIONS SINCE 2007**
WES WELKER leads the NFL with 221 receptions since the beginning of last season. In 2007, he set a Patriots franchise record with 112 receptions, tying him for the NFL lead and setting a league record for most receptions in a player's first season with a new team. This season, he nearly replicated that feat, with his 111 receptions placing second in the NFL. Welker joined the Patriots in a trade with the Miami Dolphins prior to the 2007 season, and since then is the NFL's leading receiver.
WELKER NAMED TO PRO BOWL SQUAD
Wes Welker was named to his first career Pro Bowl this season and is the fifth Patriots wide receiver to earn Pro Bowl honors since the 1970 AFLNFL merger, joining Randy Moss (2007), Troy Brown (2001), Terry Glenn (1999) and Stanley Morgan (1979-80 and 1986-87). Welker finished second in the NFL with 111 receptions this season - the second highest single-season total in team history behind his franchise-record 112 receptions last year. Welker became the eighth player in NFL history to record back-to-back 100-catch seasons and is the first player to achieve the feat with the Patriots.
MEMBER OF 2000/2000 CLUB FOR THE 2000s
KEVIN FAULK is one of just 11 NFL players this decade to total at least 2,000 rushing yards and at least 2,000 receiving yards, and is one of only six players to have at least 2,000 rushing yards and at least 3,000 receiving yards. Faulk has totaled 2,943 rushing yards and 3,206 receiving yards since 2000, joining an exclusive list of elite players who have achieved the feat. Faulk is one of just six players who reached the milestone with just one team. In the 1990s, there were 13 players who achieved the 2000/2000 milestone; 22 players did it in the 1980s; nine players achieved the feat in the 1970s.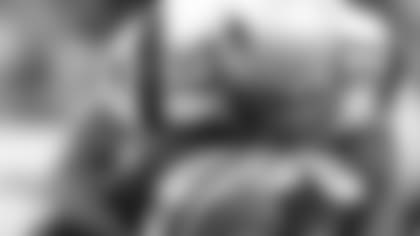 ]()MAYO LEADS IN TACKLES**
NFL Defensive Rookie of the Year JEROD MAYO led the Patriots with 139 tackles (93 solo) according to the team's tally based on coaching film breakdown. Mayo led second-place Vince Wilfork by 54 tackles. According to press box statisticians (who tally unofficial tackle totals at each NFL game), Mayo was credited with 126 tackles (98 solo) this season, a total that led all NFL rookies and ranked 10th in the NFL. Mayo's total of 126 tackles ranked fifth in the AFC. Mayo was selected by the Patriots in the first round (10th overall) of the 2008 NFL Draft out of Tennessee. He was the first Patriots player to win the defensive rookie of the year award since Mike Haynes in 1976.
MAYO TOTALS 20 TACKLES, MOST FOR A PATRIOT IN A GAME SINCE 1994
Jerod Mayo was credited with 20 tackles (16 solo) by press box statisticians against the Jets on Nov. 13. According to Stats LLC, it was the highest tackle total credited to a Patriot by press box statisticians since STATS LLC's records begin in 1994. Mayo's total of 20 tackles tops Roman Phifer's 19 tackles (13 solo) on Oct. 12, 2003 against the New York Giants as the most by a Patriot over that span. Tackles are an unofficial NFL statistic.
LINEBACKERS ARE SACK LEADERSJUNIOR SEAU, MIKE VRABEL, ROSEVELT COLVIN and ADALIUS THOMAS are among the top active linebackers in terms of total career sacks. Seau ranks fourth with 56.5 sacks, Vrabel ranks fifth with 55.0 sacks, Colvin ranks seventh with 52.5 sacks, and Thomas ranks eighth with 50 career sacks. Between them, the four linebackers own 214 career sacks.
GOSTKOWSKI EARNS PRO BOWL NOD
STEPHEN GOSTKOWSKI was named to his first career Pro Bowl this season and is the fourth Patriots kicker to be named to the Pro Bowl since the 1970 AFL-NFL merger, joining Adam Vinatieri (2002, 2004), Tony Franklin (1986) and John Smith (1980). He set the Patriots single-season record with an NFL-leading 36 field goals this season, and led the league with 148 points, the most by a Patriots player since the 1970 AFL-NFL merger and the second highest total in team history (Gino Cappelletti, 155 in 1964).