Monster Jam, the world's premier monster truck series, returned to Gillette Stadium Saturday for a fifth consecutive summer. The day before the show, several members of the New England Patriots and their families got a chance to go behind-the-scenes for a VIP experience on the racing track and obstacle course.
Patriots linebackers coach Brian Flores, tight end Troy Niklas, offensive lineman James Ferentz and their families rode along the course in a pair of Monster Jam ride trucks, got an up-close look at trucks like Grave Digger, Max-D, Zombie and Whiplash and meet some of the sport's drivers.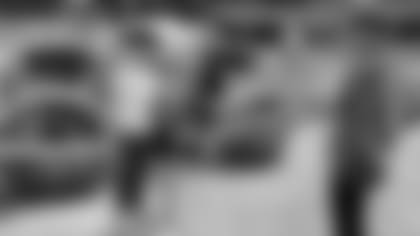 Saturday's Monster Jam show at Gillette Stadium featured 14 Monster Jam trucks facing off in racing and freestyle competitions. Approximately 12 feet tall and 12 feet wide, Monster Jam trucks are custom-designed machines that sit atop 66-inch-tall tires and weigh a minimum of 10,000 pounds and are capable of speeds up to 100 miles per hour. Monster Jam trucks can fly up to 125 to 130 feet and up to 35 feet in the air.
But on Friday, it was the Patriots chance to unleash the Monster (Jam).