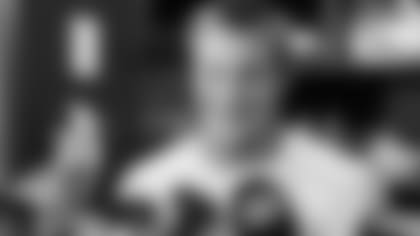 TIGHT END ROB GRONKOWSKI
(On how loud Ralph Wilson Stadium can get)
"It's super loud. I remember a couple times the past few years, I mean that stadium gets super loud. We've got to be prepared and we've got to be ready, but that's what makes the whole atmosphere and what's so great about the game – especially on the road, going back to where I grew up in Buffalo. [It's] just super loud. It makes it super exciting and it just makes the atmosphere of the game of football great."
(On how Rex Ryan's defense usually tries to match up with him)
"Spin the wheel, see what's out there. You've got to expect anything from zone to man to blitz zero to dropping eight in coverage. With his defenses, you've always got to be prepared and you've always got to be ready for any type of situation because he always has his players prepared, and prepared well for any type of situation, too."
(On what kind of memories he has of Ralph Wilson Stadium as a kid)
"Going there as a kid? I always did Punt, Pass, and Kick growing up so that was definitely always a memory. Going out there during halftime – I was like 13 years old, right around there, around that age – you get to throw your pass as far as you can in front of the crowd. That was definitely a memory. I still remember doing that – Punt, Pass, and Kick as a kid."
(On how his leadership role has changed over the years)
"Just coming in, going into my sixth year in this season, I just feel like by now, definitely, just going out there and knowing the plays, knowing where to be lined up, helping other players get to where they need to be. Not everyone's been here for as many years as I have. We've got Scott Chandler just coming in his first year. [I'm] just trying to help players, if they just need some help knowing where to go and from the start of practice just going out there and practicing hard and doing everything right."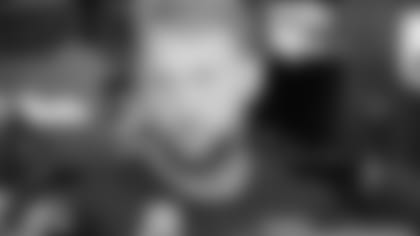 TIGHT END SCOTT CHANDLER
(On what makes the Buffalo Bills defense so tough)
"I think it all starts with those guys up front. [They're] good players, guys who have been around for a while, and really do a god job. The other guys fly around. They've got a great core group there and those guys are playing well."
(On what his time in Buffalo meant to him)
"I think that that's something that maybe when I'm done playing I'll think about more. Right now, like I said, I'm just focused on doing what I can do to help the Patriots win on Sunday."
(On whether or not the atmosphere inside Ralph Wilson Stadium can be an advantage for the Bills)
"Yeah, those fans want something to cheer for. They get loud when they get going. That's going to be something that we're prepared for and we're going to have to handle it well on Sunday."
(On what he's seen from the Buffalo Bills defense) "Those guys are good players. They've been doing it for a long time and they do it well. The [defensive] ends can rush and the defensive tackles can make it tough on the guys inside, too, so we're going to have to do a good job handling those guys."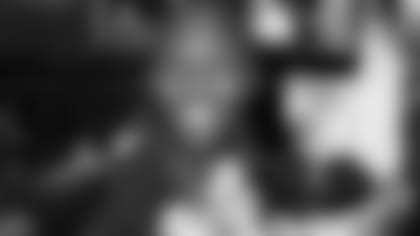 DEFENSIVE BACK DEVIN McCOURTY
(On what he's seen from Tyrod Taylor)
"I think, for us, we've been able to, we find every bit of film you can find. Seeing him in games he played in Baltimore, then seeing him a lot in the preseason and obviously in the first game, he can throw every pass on the field. He has a strong arm, and I think obviously the thing that sticks out to everybody is his athleticism – being able to escape the pocket, even some planned runs. [It's] kind of what they did in San Fran with [Colin] Kaepernick. He's a tough guy to prepare for just because he can do so many different things on the field, and I think we have to recognize and realize that challenge and be ready to stop the different things he can do well."
(On Sammy Watkins coming out motivated after not catching any passes in Week 1 and how tough it will be to keep him down)
"It'll be a challenge. I mean, he's a great player, and not just him, but I'm sure the whole offense wants to get him the ball and allow him to do some things that he can do well on the field. So we know a guy coming off no catches, he'll be ready to try to make big plays, and I'm sure they'll try to get him going early."
(On how different LeSean McCoy makes the Bills as an offense)
"He makes any team better. He's a dynamic back. He can score from anywhere on the field. Obviously, he can catch the ball out of the backfield really well, and they're going to use all of that. So you put him together with the rookie running back, [Karlos] Williams, I mean, it's going to be a tough challenge. He's a downhill guy, bigger guy, who runs very hard. It's a great bunch."
(On if he can guard Rob Gronkowski on his own in practice or if it's true that he can only be covered by King Kong)
"I don't want to go that far. The guy, he has a lot of touchdowns in this league, but I don't know. I think King Kong would probably struggle, too."