The Patriots are heading into the meat of their training camp as the team hits the road for Green Bay and Tennessee over the next two weeks.
After 14 practice sessions and one preseason game, the joint practices against the Packers and Titans, with subsequent preseason dress rehearsals to end those weeks, is the real competition period this summer. From here on out, head coach Bill Belichick's staff will decide what's legitimate and what's a nice training camp story.
As fascinating as it is to evaluate these practices, there's a fine line between something sticking into the regular season and camp fodder. Although many things will translate, such as early-round draft picks Christian Gonzalez and Keion White playing large roles as rookies, the players further down the roster must continue proving themselves.
For example, sixth-round draft choice Demario Douglas has emerged as a possible contributor at wide receiver. Douglas's two offensive snaps against the Texans suggest the Pats feel like they have something here. The rookie wideout is a dynamic route-runner, bringing burst and separation quickness to the offense. With Douglas, it's not as much about the 53-man roster as it is gauging if he's a diamond in the rough that could be a difference-maker or just a fifth receiver worthy of a roster spot.
Another example is undrafted rookie QB/WR Malik Cunningham. Following an impressive touchdown drive last Thursday night, Cunningham saw more time at quarterback in the last two practices, taking snaps primarily to run the ball with other frontline players for the first time this summer. Cunningham is an electric ball carrier on a team that needs game-breakers, and the door appears open for Cunningham having a package of QB runs plays.
After sitting out the preseason opener with the other offensive starters, quarterback Mac Jones is this team's starter. That's not in question. The question with Cunningham is whether it would be worth using him situationally, maybe in short-yardage or goal-line situations, to give the offense a schematic advantage in the running game.
Defensively, there are fewer open-ended questions with the Patriots having so many veteran holdovers. But settling into a free safety rotation, which could be situational based on down and distance and field position, would help define roles as the defense makes final preparations to replace Devin McCourty.
Over the next ten days, we'll find out how serious the Patriots are about incorporating Cunningham and Douglas into the offense. With 26 days to go before the Eagles arrive in Foxborough for the regular-season opener, the experimenting is over. It's time to get this team ready for Week 1.
Let's empty the Patriots Unfiltered mailbag to kick off this week's trip to Green Bay:
Q: For the fantasy football players among us, please project Ezekiel Elliott's 2024 stats - Miguel aka @PatsCap
My view on the Elliott signing is that the goal is for him to essentially replace Damien Harris's role in the offense as a rotational early-down and short-yardage back. Although he's a plus-pass blocker, Rhamondre Stevenson is the far more explosive route-runner and has built great chemistry with Mac in the passing game. Zeke's presence will open the door for Stevenson to continue being the primary receiving back and lead early-down back, while Elliott mixes in on first and second down to manage the workload.
In 11 games last season, Harris amassed 106 carries for 462 yards and three touchdowns. Projecting that over a full 17-game season, you get: 163 attempts, 714 rushing yards, and nearly five touchdowns. My gut says Zeke will get fewer carries and yards but possibly more touchdowns by poaching goal-line carries from Stevenson, but Harris's pace is a nice ceiling projection for a healthy Zeke. 
Q: What is the Patriots best offensive line combination with/without Mike Onwenu? - Phil
Starting with the best combination with Onwenu, my starting five would be, from left to right: Brown, Strange, Andrews, Reiff/Mafi, and Onwneu. Yes, Onwenu at right tackle, where he has impressive rookie tape, and it's easier to hide a weakness at guard than tackle. Onwenu, who is in a contract year, should welcome the switch, given the significant difference in the free-agent market for OTs versus guards. Unless rookie Sidy Sow begins to improve leaps and bounds over the next few weeks, I'm kicking Onwenu back outside once he's available.
Without Onwenu, things get a little dicey on the right side. From this vantage point, their best five would be, from left to right again: Brown, Strange, Andrews, Mafi, and Reiff. Reiff has struggled on an island in pass protection this summer, but if managed by the play-calling and given help, Reiff can stay afloat out there. My guess is that this will be their configuration, whether it's Onwenu at right guard or Mafi, once Week 1 rolls around.
Q: Given the depth issues at offensive tackle, should the Patriots try to work a deal for an offensive tackle? - Dennis L
In an ideal world, the Patriots could swing a trade for a starting-caliber offensive tackle to ease our minds. However, if you watched this weekend's slate of preseason games, you'll see that nearly the whole NFL has the same issue. Due in part to limitations on contact and padded practices under league rules, offensive line play, and most notably, development/depth, is nearing crisis level. Teams like the Patriots are looking for two quality starters, let alone having a surplus at offensive tackle.
With that said, the one potential trade option is Bengals tackle Jonah Williams. Williams was the 11th overall draft selection in the 2019 draft, but injuries and inconsistent play have led Cincinnati down a different path. After handing out a monster free-agent deal to Orlando Brown, Williams is now trying out at right tackle, where Jackson Carmen and eventually La'El Collins (PUP) will push him for the starting gig. Once upon a time, Alabama head coach Nick Saban raved about Williams to Belichick at the Crimson Tide's Pro Day before the 2019 draft. Given the upside, Williams is an intriguing trade target, and we all know how much Belichick loves rescuing former first-round draft picks.
Q: What are your thoughts on Malik Cunningham after the first preseason game? - John S
My thoughts on Cunningham haven't changed much. I wasn't on board with wasting time and roster space in-season on a multi-year developmental track for Cunningham at wide receiver. But the undrafted rookie showed enough promise as a quarterback at Louisville to give him a look there. Along with the mobile quarterback stuff, Cunningham read the field well in a pro-style passing system and was a plus-thrower from clean pockets, so there's a path for him at quarterback.
That said, I don't see Cunningham as a starting quarterback in the NFL, at least not soon, due to his struggles under pressure and spotty accuracy. Instead, Cunningham could be New England's version of Taysom Hill, an offensive weapon who can supplement their traditional scheme with a "wildcat" style package. Whether it's to give the defense a different look on a subpar day or in short-yardage situations so the offense can play 11-on-11 in the running game, teams with mobile quarterbacks have a distinct advantage by running read-option designs. For example, six out of the top seven teams in "power" success rate, which measures moving the chains in short-yardage or goal-to-go situations, had mobile QBs (Giants, Bears, Bills, Cowboys, Cardinals, and Eagles), per Football Outsiders. Pittsburgh was the only team to rank inside the top seven without one. There's real value in Cunningham helping an offense that was 27th in "power" success rate and 32nd in red zone efficiency improve in those areas this season.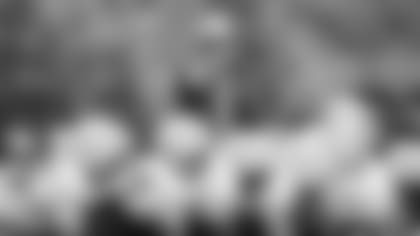 Q: Could you see Bailey Zappe getting cut/traded if Malik Cunningham continues to impress at quarterback? - Badax M
It's way too soon to put this much stock in Cunningham's performance against Houston's third-string defense. Plus, it's even harder to envision the Patriots walking away from a quarterback who can run the offense respectably within structure on a rookie contract, even if Zappe is just a career backup without a game-day role unless Mac gets injured. You don't walk away from cost-controlled, functional quarterback play with three years remaining on their rookie deals. 22 of 32 teams had to turn to their backup quarterbacks at some point last season, so it's a critical position on the roster. I still view Cunningham as a unique, packaged-play offensive weapon and not a real consideration to start games at quarterback like Zappe would if Jones isn't available.
Q: What is the path for Kayshon Boutte to make the 53-man roster? - Fantasy Rookie
In my latest roster projection, I had Boutte narrrowingly missing out on an initial 53-man roster spot. Boutte has impressive hands, body control, and showed some release quickness against press coverage on film. However, he wore man coverage downfield due to a lack of burst. He was getting off the line just fine but couldn't pull away from man defenders to create separation. Maybe the rookie needs a few more preseason auditions to adjust to NFL game speed, but he needs more burst and craftiness at the break point to get open at this level. Until he shows more dynamic route-running on film, it's hard to envision him making the roster. He needs to leave no doubt and maybe even make a veteran like Kendrick Bourne expendable, and I haven't seen that. Remember, any team who claims Boutte on waivers needs to put him on their 53-man roster. I don't think it's a sure thing that Boutte would get claimed, especially without good film to show in preseason games.
Q: Does Tyquan Thornton's performance in the first preseason game put your mind at ease? - Frank B
Although his training camp has been frustrating, I'm nowhere near ready to give up on Thornton. As much as he needs to improve his hands and ability to absorb contact at the catch point, Thornton can separate downfield with his speed on vertical routes. He gets open, which is 95% of playing receiver, but now he needs to improve his route-running detail and strength at the catch point. I'm willing to ride it out with Thornton to see if he can refine his game because the upside is there for him to be a legitimate field stretcher. His 27-yard catch against the Texans was a step in the right direction. Those were the passes he was dropping in practice.
DISCLAIMER: The views and thoughts expressed in this article are those of the writer and don't necessarily reflect those of the organization. Read Full Disclaimer