The Patriots offseason is moving along as phase three of the NFL's offseason program with organized team activities at Gillette Stadium begins this week.
With the first two phases focusing mainly on strength and conditioning, teams can now begin playing non-padded football with 7-on-7, 9-on-7, and full team 11-on-11s permitted over the next four weeks, culminating in a three-day mandatory minicamp next month (June 12-14).
Although this week's workouts aren't mandatory, the Patriots have good attendance this spring, and Thursday's practice will be open to the media for our first glimpse at the Patriots in 2023.
Q: What position are you most excited to watch in OTAs? - Collin St. John
These spring practices are passing camps. You aren't evaluating positions where playing through contact is vital, like in the trenches, for example. For those reasons, it comes down to the skill positions, quarterbacks, and the overall base structure of what they're doing schematically. With that said, I'll go with the running backs in the passing game. I'm interested to see how O'Brien plans to utilize Pierre Strong's speed, how much juice Ty Montgomery and James Robinson still have, and how reps are divided up behind Rhamondre. Obviously, the wide receiver position will also be top of mind. Plus, nothing else matters other than getting Mac Jones back on track. But I'm looking forward to seeing Strong in year two.
Q: What can we expect from Jahlani Tavai's younger brother, Justus, and what are his chances of making the Patriots roster as an undrafted rookie free agent? - Marc Saez
For those who aren't aware, the Patriots signed Jahlani Tavai's younger brother, Justus, to their 90-man roster after a successful rookie minicamp tryout. The younger Tavai is the fourth undrafted free-agent rookie to sign a deal with the Pats joining QB Malik Cunningham, TE Johnny Lumpkin, and special-teamer Jourdan Heilig. Justus measured in at 6-1, 285 pounds at San Diego State's Pro Day. Unlike his older brother, who is a hybrid EDGE/linebacker, Justus plays as an interior defensive lineman with his hand in the dirt, flashing a consistent motor and decent snap reaction to penetrate the line of scrimmage. I view him as a long shot to make the initial 53-man roster but a prime candidate to stick around on the practice squad.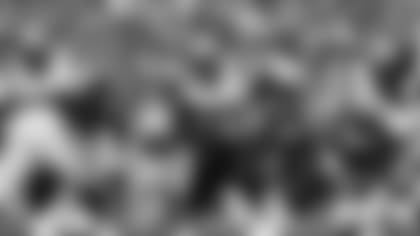 Q: With the emergence of Big Mike's ankle injury, do you have any worries about his health going into the season? Do you think that's really why they went 3 IOLs in the draft? - Cheick
Nope, zero concerns about Onwenu being ready for the regular season, and his current availability is unrelated to the draft. The Pats drafted three guys who primarily play on the interior to prepare for Onwenu's potential departure in 2024 as a pending free agent while starting to plan ahead at center with David Andrews turning 31. It's a classic draft a year ahead strategy. Could one of the rookies make Onwenu expendable in a trade with a terrific spring and summer? Sure. But I'd put those odds as very low, as Onwenu is one of the team's most consistently good players. I'm not reading too much into anything here.
Q: I was surprised to see the Patriots waived OL Yodny Cajuste. Was this injury related, or perhaps because of cap reasons? Did he not have any trade value? - Dee Favreau
My understanding is that Cajuste is 100% healthy, is looking forward to a fresh start, and didn't have any trade value. From a Patriots perspective, Cajuste's durability issues plagued him throughout his three seasons in Foxboro. When he couldn't beat out Conor McDermott at right tackle down the stretch last season, the writing was on the wall. It was honestly surprising that they tendered him as a restricted free agent. From what I've gathered, both sides were ready to move on, with the Patriots pivoting to younger developmental tackles like rookie Sidy Sow and Andrew Stueber. New England gave Cajuste three years to prove himself, finding ways to keep him around through all the injuries. It was time to move on.
Q: How has Ty Montgomery progressed in his return from a season-ending injury last year? I believe he could fill the James White role in the offense. - Jeff McLoud
Montgomery is progressing well as a regular participant in the Patriots offseason program this spring. With the contact ramping up a bit in phase three, we should get a better understanding of where he is health-wise. There's good reason to feel optimistic that Montgomery could contribute as a pass-catching back with intriguing versatility. He was New England's best receiving back in camp last summer, looking like a natural safety valve that could challenge linebackers in space and to the edge. At the same time, his wide receiver background made him a viable chess piece to run routes flexed out wide. Montgomery had issues in the past, including last season, with staying healthy. But there's a clear path for him to make the roster as a lesser James White. I'm not sleeping on Montgomery.
Q: Isaiah Wynn knows the Pats system and got less than $5 million on a prove-it deal, so why wouldn't the Pats bring him back vs. a 34-year-old free agent? - Stan C
Wynn's time in New England ran its course. He became unplayable when the team flipped him to right tackle last season, and his disgruntled attitude from the outside looking in gave the impression that he wasn't happy here. Assuming the question is asking why Riley Reiff over Wynn, Reiff's been known throughout his career as a mentally tough tone-setter who emerges as a lead-by-example type of guy. He's a stop-gap on the field to a younger, more permanent solution. But I'd view those situations as unrelated. Both the team and Wynn seemed ready for a fresh start.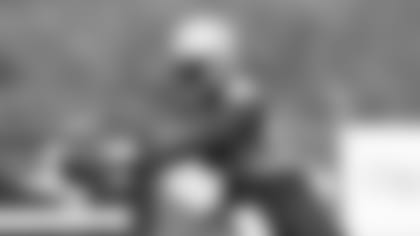 Q: I think rookie QB Malik Cunningham has a chance to stick with the team this year and contribute some next year. What do you see happening? - David Brown
Although it was before they signed Justus Tavai, I wrote about New England's other three undrafted rookie additions here. The skinny version on Cunningham is that his short-term role will likely be as a scout-team quarterback, where he can prep the defense for mobile QBs while developing his throwing mechanics to improve his downfield accuracy and become more unpredictable with where he's going with the football. There's a chance the team will look into a position switch, but I think that comes after his development stalls at quarterback. Currently, my view is that Cunningham lacks the arm talent and consistency as a passer to push for a spot on the 53. But we'll see if his mobility proves worthy of a developmental athlete roster spot.
Q: How will all four of our cornerbacks (Gonzo, Marcus, Jack, Jon) all get consistent playing time every week? - #1 Pats Mascot Fan
As good as he looked in the early going as a rookie, Jack Jones will need to move mountains to unseat Marcus or Jon Jones for consistent playing time. For better or worse, you rarely see guys play after they cross BB. Gonzalez will start from day one on the boundary, Jonathan Jones will likely handle the field corner spot matching smaller speed receivers who play both inside and outside, and Marcus becomes the nickel. If Jack can work his way back into the rotation, that might free up Jon to play some deep safety, which could get all four corners on the field. But I don't think that will be a regular thing.
Q: If Mapu is the real deal, how long will it take for a rookie like him to become a major role player in the Pats defense? - @SoHeresWhatINo
As he recovers from offseason shoulder surgery, Mapu's availability in the spring and summer is a significant factor in projecting his rookie role. If he's not healthy for the start of camp, Mapu might be one of those players who starts to come on in the second half of the year while potentially filling a role on special teams. I'd want to see him utilized in specific game-planned packages or third-down calls like the Patriots envisioned using Mack Wilson in year one, with the idea of making him a full-time inside linebacker by year two. But that's a specialized role with some strict rules, so he needs to be out there to learn it.
DISCLAIMER: The views and thoughts expressed in this article are those of the writer and don't necessarily reflect those of the organization. Read Full Disclaimer