If you're a Patriots fan who loves the NFL Draft, you've probably exhausted your search of first-round mock drafts around the Internet.
But you'd be hard-pressed to find any that concentrate solely on the Patriots and their eight picks in the 2008 version of the NFL's Annual Selection Meeting (as it's officially known), to be held April 26-27.
Luckily, you have Patriots.com for that. Here now is the first of our Patriots 2008 mock drafts, with analysis of each pick.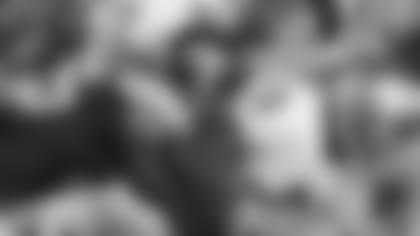 Round 1, Pick 7: Keith Rivers, LB, USC
We're making this pick under the assumption that Ohio State's vernon Gholston will have already been taken. If that's the case, Rivers is a more-than-suitable consolation prize. The versatile Rivers (6-2, 241) played both inside and outside linebacker in USC's 3-4 defense. He would most likely play inside for the Patriots and add much-needed athleticism and speed to the position.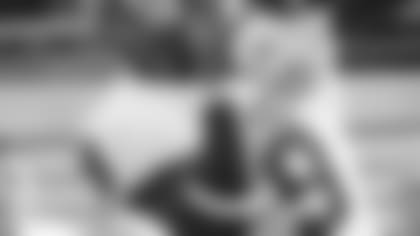 Round 2, Pick 31 (62 overall): Tracy Porter, CB, Indiana
A tough, physical corner who excels in man-to-man coverage. Like Asante Samuel, Porter isn't the biggest guy in the world (5-11, 188) but he isn't afraid to throw his body around to make tackles in the running game. Porter is one of the most well-rounded corners in this draft, and can come in and contribute right away as a rookie. We believe if Antoine Cason is available early in the second round, the Patriots could trade up to snag him. If not, Porter represents good value with the 62nd pick.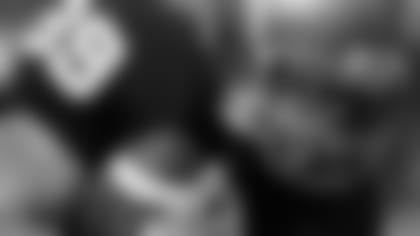 Round 3, Pick 6 (69 overall): John Carlson, TE, Notre Dame
Once considered a possible first-round pick, Carlson (6-5, 251) has seen his draft stock plummet after he ran a 4.9 40-yard dash at the Scouting Combine in February. Still, Carlson possesses all the skills to be a productive NFL tight end. He has soft hands and is an underrated blocker. Again, Carlson would represent great value at this spot and you can be sure Bill Belichick will get an accurate scouting report from former Patriots offensive coordinator Charlie Weis, Carlson's head coach at Notre Dame.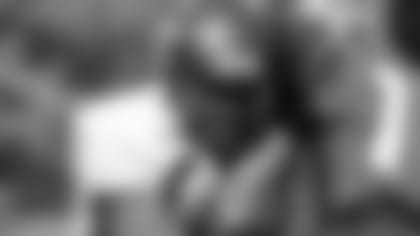 Round 3, Pick 31 (94 overall): Jason Jones, DE, Eastern Michigan
Jones is one of the most underrated player in this year's draft. While he's still a little raw, Jones is a natural pass rusher, and that's a quality that can't be taught. At 6-5, 273, Jones has the size and athleticism to make the switch to outside linebacker in New England's 3-4 defense. He needs a little seasoning, but under Belichick's guidance, Jones could become a dangerous edge rusher for the Patriots.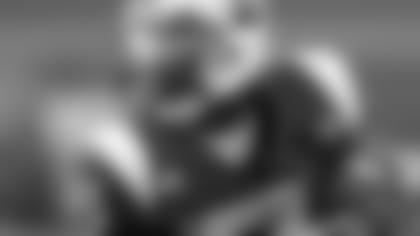 Round 4, Pick 30 (129 overall): Harry Douglas, WR, Louisville
Douglas does the two things Belichick values most from a receiver: get open and catch the football. He was Louisville's version of Wes Welker, always making big receptions when the team needed a first-down. His playing style is very similar to that of Troy Brown. Douglas doesn't have overwhelming size (5-11, 176) or speed (4.51), but he knows how to play the game of football. He will be a dangerous slot receiver at the pro level.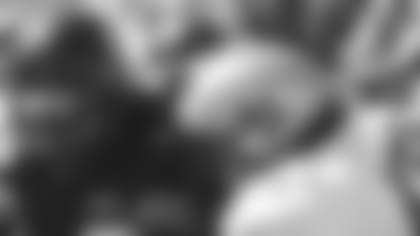 Round 5, pick 29 (164 overall): Jonathan Goff, LB, Vanderbilt
Goff (6-2, 245) is a two-down thumper in the Ted Johnson mold. He's not the fastest linebacker in the world, but he possesses great instincts and intelligence, two attributes the Pats look for in a linebacker. Goff excels at fighting off blockers and stuffing the run. He may never be a superstar in the NFL, but he has a chance to be a productive starter for the right team and New England's scheme is the perfect fit for him. It would also be a homecoming of sorts, as Goff played high school football at St. John's prep in nearby Danvers, Mass.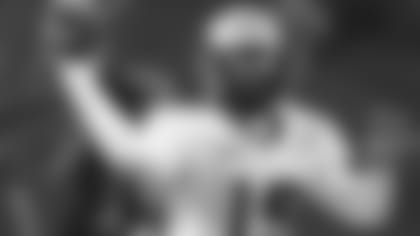 Round 6, pick 31 (197 overall): Colt Brennan, QB, Hawaii
The Patriots need to upgrade the quarterback position behind Tom Brady. The team is reportedly interested in Brennan, the all-time leading passer in Division I. Brennan should be available at this point because of the stigma of playing in the run-and-shoot offense and performing poorly at the Senior Bowl. Brennan is an intelligent player and an extremely accurate passer. He probably doesn't possess the arm strength to be a starting NFL quarterback, but could develop into a quality backup. Like Brady when he entered the league, the 6-3, 207-pound Brennan needs to get stronger and add 15-20 pounds to his lanky frame.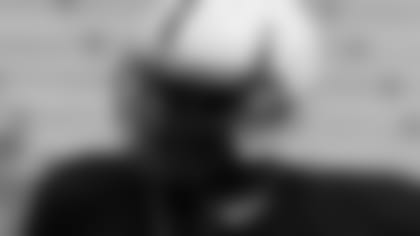 Round 7, pick 31 (238 overall): Zachary Bowman, CB, Nebraska
The major reason Bowman would be on the board so far down in the draft is his injury history. A talented but star-crossed player, he suffered major knee injuries in back-to-back seasons, yet still managed to run a 4.39 40 at the Combine. The Patriots have expressed serious interest in Bowman, going so far as to meet with him for a film-breakdown session several weeks ago. At 6-1, 197, he'd bring much needed size to New England's defensive backfield.
Note: Next week, Patriots Football Weekly's Tom Casale will continue with his Draft Prospect Previews. He'll offer insight about the top players at each position, complete with video highlight clips of the players he ranks in his Top 5.