The Patriots have some of the most dedicated fans in the history of sports, and now they can show that love in one more way. ESPN released its list of nominees on Wednesday for the 2017 ESPYS and the Patriots are up for awards in six categories. The team may be onto 2017, but that doesn't mean the fans can't keep celebrating.
Best Championship Performance – Tom Brady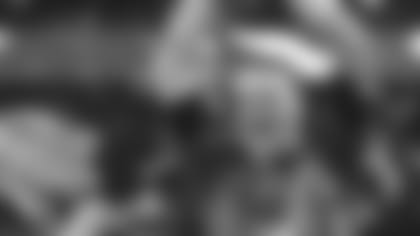 Tom orchestrated the greatest comeback in Super Bowl history when he turned the tables on a 25-point deficit, and while it's a no brainer for New England fans, Tom is in good company. Tom faces off against Kevin Durant for his performance in the NBA Finals, Shay Knighten for her showing the Women's College World Series and Deshaun Watson for his performance in the CFB Championship.
Best Record Breaking Performance – Bill Belichick
Coach Belichick made history with his fifth Super Bowl win as a head coach when the Patriots defeated the Falcons in Super Bowl LI. He passed Chuck Noll, and Coach Belichick is up against Olympian Michael Phelps, WNBA player Diana Taurisi and NBA star Russell Westbrook in ESPYS voting.
Best Game – Patriots vs. Falcons, Super Bowl
Super Bowl LI will forever be in the history books as one of the greatest comebacks of all time, and like the game itself, it won't be an easy win. Super Bowl LI is up against the Cubs historic win in Game 7 of the World Series and Roger Federer and Rafael Nadal, who traded sets at the Australian Open.
Best Play - Julian Edelman Super Bowl catch
Facing off against 15 other nominees in bracket style match-ups, Julian's epic catch must get through the first round of voting. Julian's freak catch is up against Ohio State's Noah Brown, who scored a touchdown while basically hugging a defender. Voting will then reopen on June 28 for the next round.
Best Team – New England Patriots, NFL
Made up of almost every team that took home a championship, the Patriots face off against the Chicago Cubs, the Clemson Tigers, the Golden State Warriors, the Pittsburgh Penguins, the University of South Carolina Gamecocks women's basketball team and the U.S. Women's Olympic Gymnastics team.
Best NFL Player – Tom Brady
Tom has time and again proven he is the GOAT, and he will need Patriots Nation's help to make sure he comes home with the ESPY title. Tom will need more votes than Dallas Cowboys running back Ezekiel Elliott, Oakland Raiders defensive end Khalil Mack, Green Bay Packers quarterback Aaron Rodgers, and Atlanta Falcons quarterback Matt Ryan, to take home the trophy.
You can vote for the team here until the show airs on July 12 at 8 p.m. ET.