Quarterback. Football's most glamorous position. And arguably its most difficult to cultivate.
For more than a quarter-century, this hasn't been a concern for New England. Since 1993, the Patriots have enjoyed the luxury of not one, but two franchise QBs. At the turn of the millennium, they transitioned seamlessly from No. 11 to TB12. Now, however, in the aftermath of Tom(pa) B(r)A(d)Y, the Patriots find themselves back at Square 1, facing considerable quarterback uncertainty... Though perhaps not "4" long?
With just hours until the official start of 2020 free agency (4 p.m. Eastern, March 18), New England has three routes it can take to address its suddenly vacant starting QB position.
Here's lookin' at you, kid
Although drafted last year in Round 4, then-rookie Jarrett Stidham eventually won the job of backup to Tom Brady when he beat out experienced incumbent veteran Brian Hoyer. New England may have wanted to re-sign Hoyer at some point as insurance, but he ultimately chose to ink a deal with Indianapolis. So, the Patriots later brought in a younger veteran, Cody Kessler, to serve as the No. 3 passer on the depth chart.
Toward the end of the season, media stories indicated that Stidham had earned the respect of his older teammates with the way he'd performed in practices throughout 2019. Kessler, meantime, was a mainstay on New England's seven-man game-day inactive list.
That said, the 26-year-old Kessler has 12 career NFL starts to his credit, including one against the Patriots when he was a Cleveland Browns rookie in 2016. Stidham, on the other hand, has yet to play any considerable minutes in a competitive NFL game (I don't count his brief midseason cameo against the Jets at Gillette). 
New England frequently takes just two QBs into the regular season, and that's all they have on their roster at the moment. Stidham and Kessler could compete for the starting job throughout the summer, but "Stid the Kid" has to be considered the favorite at this point. Unless, of course, the Patriots take one of the following two approaches:
Over the past couple of days, during the NFL's sanctioned window for negotiations between teams and players prior to free agency (the so-called "legal tampering period"), the most high-profile free agent QB class has seen many of its biggest name's agree in principle to deals with new teams.
Nevertheless, there remain several known commodities on the open market, as well as a handful of players under contract elsewhere who are reported to be on the trading block. Yet, with precious little breathing room beneath this year's $198 million salary cap, the Patriots would have to make a number of difficult accounting maneuvers if they want to acquire a viable veteran passer to take over immediately under center, while still addressing other areas of need on their roster.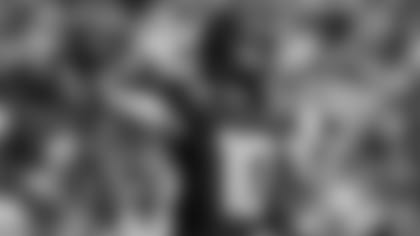 Despite scrapping its plans for an elaborate draft party in Las Vegas (due to COVID-19 precautions), the NFL still plans to conduct an altered version of its annual selection meeting in late April. At the moment, New England owns 12 picks, beginning with the 23rd overall selection in Round 1. After that, a long wait until it has three more picks in Round 3.
The Patriots may not have enough draft ammunition to move up into the top half of Round 1 to take a blue-chip QB prospect. To do so, they might have to make a desirable veteran part of any trade package. 
However, if one of the promising youngsters were to be available unexpectedly at 23 – say, Oregon's Justin Herbert, for example – that could provide too tempting an opportunity to pass up (no pun intended). If, on the other hand, the draft unfolds in a somewhat predictable manner, the Patriots could easily add to their QB depth chart by selecting a rookie with one of its later-round choices.
Bottom line, an arms race
With so many variables in play at QB this year, I could easily see the Patriots choosing all three options above: keeping Stidham and Kessler, adding a more experienced veteran of some sort at some point, and drafting a rookie. That would give New England four arms from which to choose. Would they keep them all? Unlikely. The last time the Patriots did so was in 2000, head coach Bill Belichick's first season in Foxborough.
At the time, he had an under-the-radar rookie named Tom Brady for whom he just had to find room on the roster. Two decades later, Belichick has a number of different direction in which he can go to find his next quarterback.