Last year was a good one for music, television and movies. With new cult hits premiering on TV and long-awaited albums finally dropping, there was a lot ot to watch and listen to as the year wound down. 
Though your Patriots are busy during football season preparing for week after week of games and practices, they find time to relax and tune into the goings on of pop culture. Lifestyle surveyed about 30 Patriots players to find out what their top shows, movies and artists were of 2016. With some expected cultural phenomena and surprising guilty pleasures, we present the top five for each category -- and some honorable mentions.
TV 
The Netflix series based on a Marvel character premiered in 2016 and was a big hit in the Patriots locker room. Devin McCourty, Duron Harmon and Malcolm Brown are among those tuning in to the superhero thriller. 
"Empire" launched onto the scene in 2015. With an all-star cast, including Terrence Howard as Lucious and Taraji P. Henson as Cookie, the drama that follows hip-hop label Empire Entertainment is a big draw for your Patriots, like James White, Jabaal Sheard, Trey Flowers and Cameron Fleming. 
The HBO show "Westworld" has sent the Internet into a frenzy. Where the Wild West meets high-tech robotics, the show takes a look at consciousness and human behavior with some insane twists and action. Logan Ryan said the show "has our team talking the most right now." In addition to Logan, Jabaal, Chris Long and Stephen Gostkowski said this was one of the top shows of the year. 
The Starz show produced by 50 Cent follows James "Ghost" St. Patrick, a successful club owner in Manhattan with a beautiful family, but his business is more than meets the eye. Ghost also runs a drug empire, and as he tries to leave that world behind, he puts everything at risk. James White called "Power" the "best show of the year," and he wasn't alone. Trey, Cameron, Jabaal and Kyle Van Noy all avidly watch the show.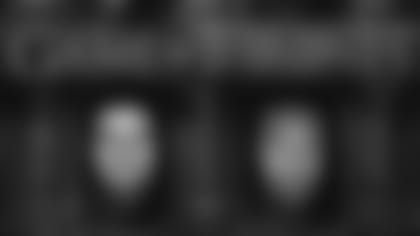 The Hall of Faces of Patriots who watch "Game of Thrones" is full. The sixth season of HBO's hit based on George R.R. Martin's book series wrapped up in June 2016, and it's safe to say these Patriots are eager for winter to arrive again. Jabaal, Duron Harmon, Malcolm Mitchell, Nate Ebner, Chris Hogan, Kyle Van Noy, Stephen Gostkowski, Ted Karras and Shaq Mason all pledge their allegiance to House Stark (or at least we hope so).
Honorable mentions: Of course No. 11, Julian Edelman, listed "Stranger Things" as his show of the year. A round of Eggos for both Julian and Stephen Gostkowski, pronto. 
With a toddler in control of the remote at home, Rob Ninkovich said most of his T.V. time is dedicated to "Team Umizoomi" on Nickelodeon. LeGarrette Blount indulges in "Real Husbands of Hollywood," a satire mocking "The Real Housewives" shows. This BET comedy stars Kevin Hart, Nelly, Nick Cannon and others. 
Music
After four years, Frank Ocean finally dropped a new album in 2016. "Blonde" was released over the summer, and it was long awaited. Among those waiting patiently was Malcolm Mitchell.
Chris Stapleton hit the Gillette Stadium stage this summer as part of Luke Bryan's "Kill the Lights" Tour, and Rob Ninkovich was one of just thousands in the crowd. He and Chris Long both said lately Stapleton has been a regular in the musical rotation.
Since popping onto the music scene with his second album, The Weeknd has had hit after hit on the radio. Your Patriots, including Malcolm Butler, Kyle Van Noy, Justin Coleman and Jabaal Sheard, are digging it. 
With a new album, "4 Your Eyez Only" dropping in early December 2016, it's no surprise J. Cole was a huge hit with the Patriots. Duron Harmon, Devin McCourty, Kyle Van Noy, Logan Ryan and Malcolm Mitchell all said they were playing J. Cole nonstop.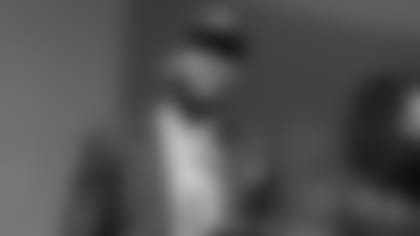 Martellus Bennett has been known to rock his Chance the Rapper hat around the locker room, and he isn't the only one jamming out. Julian Edelman, Alan Branch, Malcolm Mitchell, Logan Ryan and Geneo Grissom are just some of the Patriots that have Chance on their playlists. 
*Honorable mention: *When Justin Bieber dropped his latest album, "Purpose," few people were immune to the resurgence of Bieber-Fever, and this includes Patriots special teams captain Matthew Slater.  With the Biebs coming to Gillette Stadium in August, Matthew will be able to get his fix of the catchy jams in person. 
Movies
The thriller book-turned-movie hit theaters this fall and had movies-goers on the edge of their seats with a "whodunit" plot. Matthew Slater and Chris Long both said "The Girl on the Train" was one of the standout movies of the year.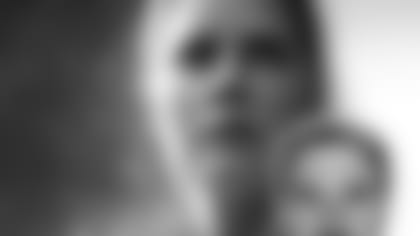 Chris also pointed to "Arrival" as another gripping movie. The science fiction movie, complete with alien encounters, was also a favorite of Jabaal's. 
The Jonah Hill, Miles Teller and Bradley Cooper movie follows a pair of 20-somethings as they become arms dealers in Afghanistan. They run into trouble when they start dealing with some sketchy people, and Joe Thuney, Geneo Grissom and Kyle Van Noy said they recommend it. 
The No. 2 seed may surprise some, but "Secret Life of Pets" was a big hit with some Patriots players. The animated movie that tracked the lives of pets once their owners left the house had a star studded cast, and the likes of Duron Harmon, James White and Malcolm Mitchell were among the Patriots-studded audience. 
1. Rogue One: A Star Wars Story
The latest installment from the "Star Wars" universe came with great fanfare. The story follows the Rebel Forces as they attempt to steal the plans for the Death Star. The movie picks up right before "Episode IV: A New Hope" begins, and for the "Star Wars" fans in the Patriots locker room, it was a must see. Stephen Gostkowski, Rob Ninkovich, Jordan Richards and Cameron Fleming were among those who either saw or were planning to see "Rogue One," though Rob said Shea McClellin is the team's resident "Star Wars" expert. 
Your Patriots may be professional football players, but take solace in knowing they are gathering around the water cooler and talking "Game of Thrones" and "Star Wars" just like the rest of us. 
RELATED LINKS